Emma Watson shared how "Beauty and the Beast" kept her from doing "La La Land"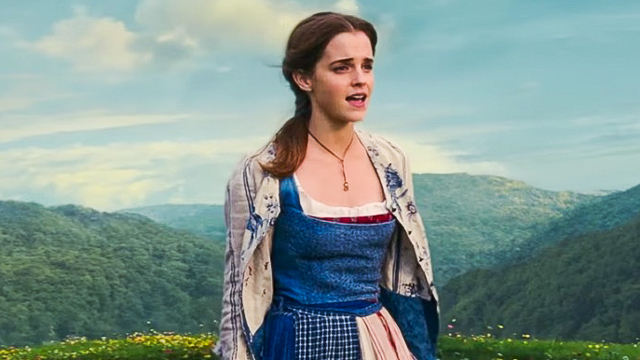 This past September, we found out that Emma Watson and Miles Teller almost played Emma Stone and Ryan Gosling's roles  in La La Land. And, naturally, we were like "WHAT?"
Now that we've actually SEEN La La Land it's hard to imagine anyone but Stone and Gosling playing their roles. But still, we still have all these unanswered questions.
Knowing that we were dying of curiosity over here, Watson stepped up to set the record straight.
During a SiriusXM Town Hall interview, the actress shared what the experience of almost doing the movie felt like from her perspective.
[tempo-video id="5355197774001″ account="219646971″]
She said, "It's one of these frustrating things where names get attached to projects very early on as a way to kind of build anticipation or excitement for something that's coming before anything is really actually agreed or set in stone."  
And as it turns out, Watson ended up having to choose between two musical roles, the La La Land gig, and starring as Belle in Disney's live-action reimagining of Beauty and the Beast. And since she had already been committed to becoming Belle for years and Disney had begun the momentum to make it happen, she knew where her focus had to be.
"[Beauty and the Beast] wasn't a movie I could just sort of step into. I knew I had horse training, I knew I had dancing, I knew I had three months of singing ahead of me and I knew I had to be in London to really do that. This wasn't a movie I could just kind of parachute into. I knew I had to do the work, and I had to be where I had to be. So, you know, scheduling conflict-wise, it just didn't work out," she added.
We're glad that Stone and Watson both got to have their movie musical turns. And dare we hope that someday the two star in a movie musical together?
She did say she was so happy musicals were being celebrated again. So maybe there will be more in the future from Emma. At least, we fangirls will keep dreaming and hoping.