Low-key wishing we joined Emma Stone's winery trip with her "Superbad" co-star Martha MacIsaac
We have some news that might make you feel just a tad old. Would you believe us if we told you that Superbad came out ten years ago? We didn't at first. Well, it's true. Insane, right? The film will be celebrating that big anniversary next month.
Possibly in honor of this, two of our favorites from the movie, Emma Stone (Jules) and Martha MacIsaac (Becca), decided to reunite last weekend for a trip to wine country. So cute!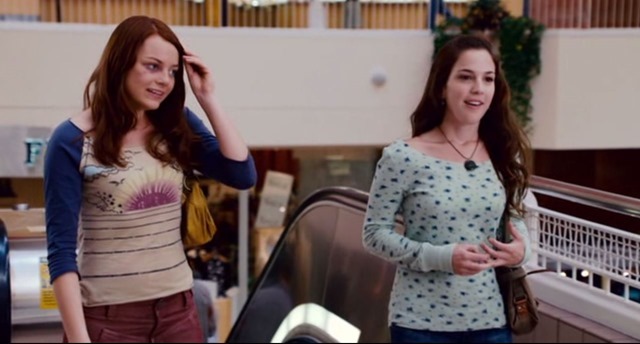 Check it out:
Aww!
And later that night, the group went to a fancy dinner at The French Laundry with celebrity chef Thomas Keller. So jealous!
Martha posted the following on Instagram with the caption: "Sometimes dreams do come true…Thank you @chefthomaskeller and everyone at #thefrenchlaundry for a night I will never forget. #foodporn #garbagefriends"
In just a couple of months, you'll be able to catch these two together on the big screen again! MacIsaac is set to appear in Stone's new film, Battle of the Sexes, as fellow tennis star Jane "Peaches" Bartkowicz. We cannot wait to see this movie.
https://www.youtube.com/watch?v=5AWP1K7FaFI?feature=oembed
Emma Stone has also kept in contact with her other Superbad co-star, Jonah Hill. Per Deadline, the two are actually about to begin filming a new series together next month.
Directed by Beasts of No Nation's Cary Fukunaga, the series, Maniac, is a dark comedy about a couple of different patients in a mental institution, according to Variety. It mostly revolves around Hill's character, who lives in a fantasy world in his head that bears a stark contrast to his real existence. You'll be able to catch this series on Netflix.
It makes us feel all warm and fuzzy inside to know that these onscreen BFFs are offscreen ones, too. We're so glad this crew has kept in touch.