Emma Stone's SNL dress was like a gorgeous pastel carousel
This Saturday, Emma Stone shined on the Saturday Night Live set thanks to her always amazing comic chops one dazzling dress during her opening monologue. The Valentino Spring 2017 dress has been gathering plenty of attention, with many wondering who it was by and how to get it.
false
Though the dress is by Valentino, some felt it could have been a Wes Anderson creation.
With its playful imagery of little hearts and palm trees plus delicate stitching and sequins, we agree!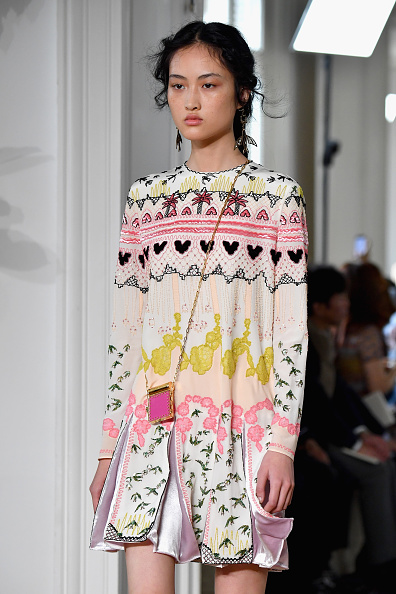 This whimsical dress suited Stone's personality perfectly as she hosted the show for a third time.
The La La Land actress' opening sketch had her reminisce about her past times on SNL, likening it to being in high school. She ran into a few old enemies, some PDAs, a llama (of course,) and even her old high school crush.
She later killed it in a ton of sketches, including playing an exhausted Mary after the birth of Jesus, and a hilarious early 90s music video star. She also turned in a fantastically satiric performance as a pin-up girl from a poster in one of the night's weirdest sketches.
See Stone's opening monologue — and the must-have dress — here:
There is just nothing more delightful than Ms. Stone!