Emma Stone proves mustard yellow is officially her color in this flowy retro dress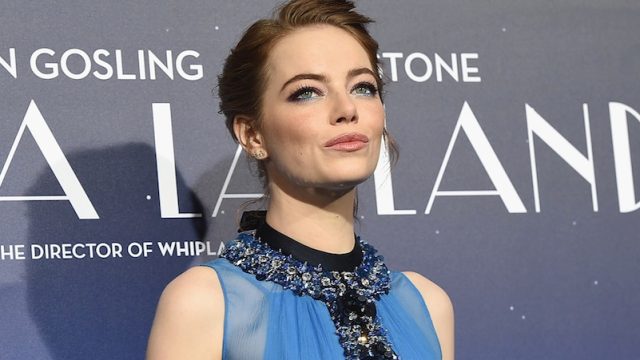 Here's the thing about yellow (particularly mustard yellow), it's really hard to pull off. But apparently Emma Stone has absolutely zero trouble, which shouldn't surprise us — because she can basically do anything. And we have hard evidence.
Stone wore a striking yellow dress to the hand and footprint ceremony with Ryan Gosling in Hollywood yesterday (you know, where you dip your hands and feet in wet cement to solidify your star status forever!).
The dress was beautiful, textured, and dreamy — like something straight out of the 1940s!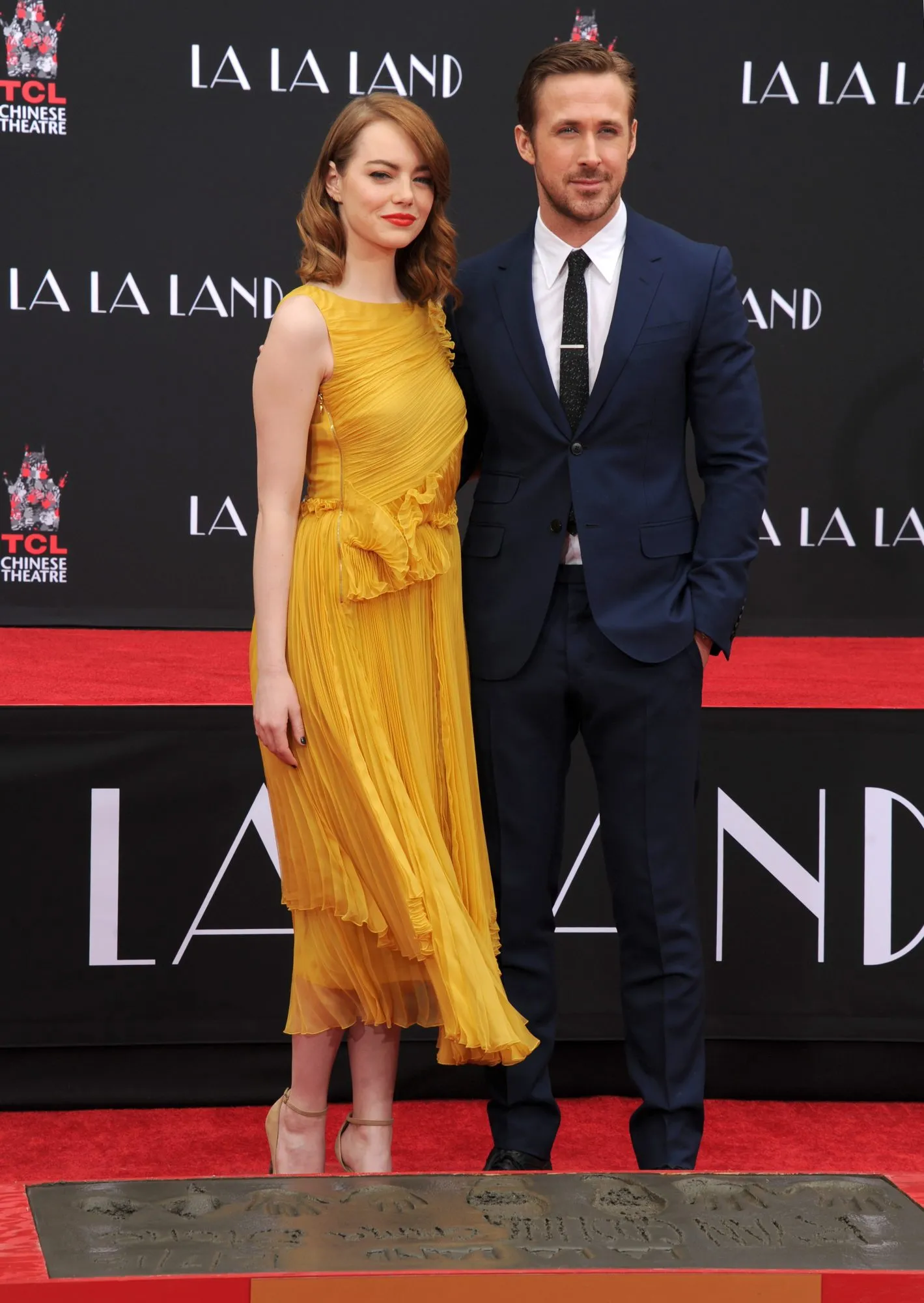 And we just LOVE how the yellow compliments Stone's red lipstick, dark nail polish, and cinnamon hair.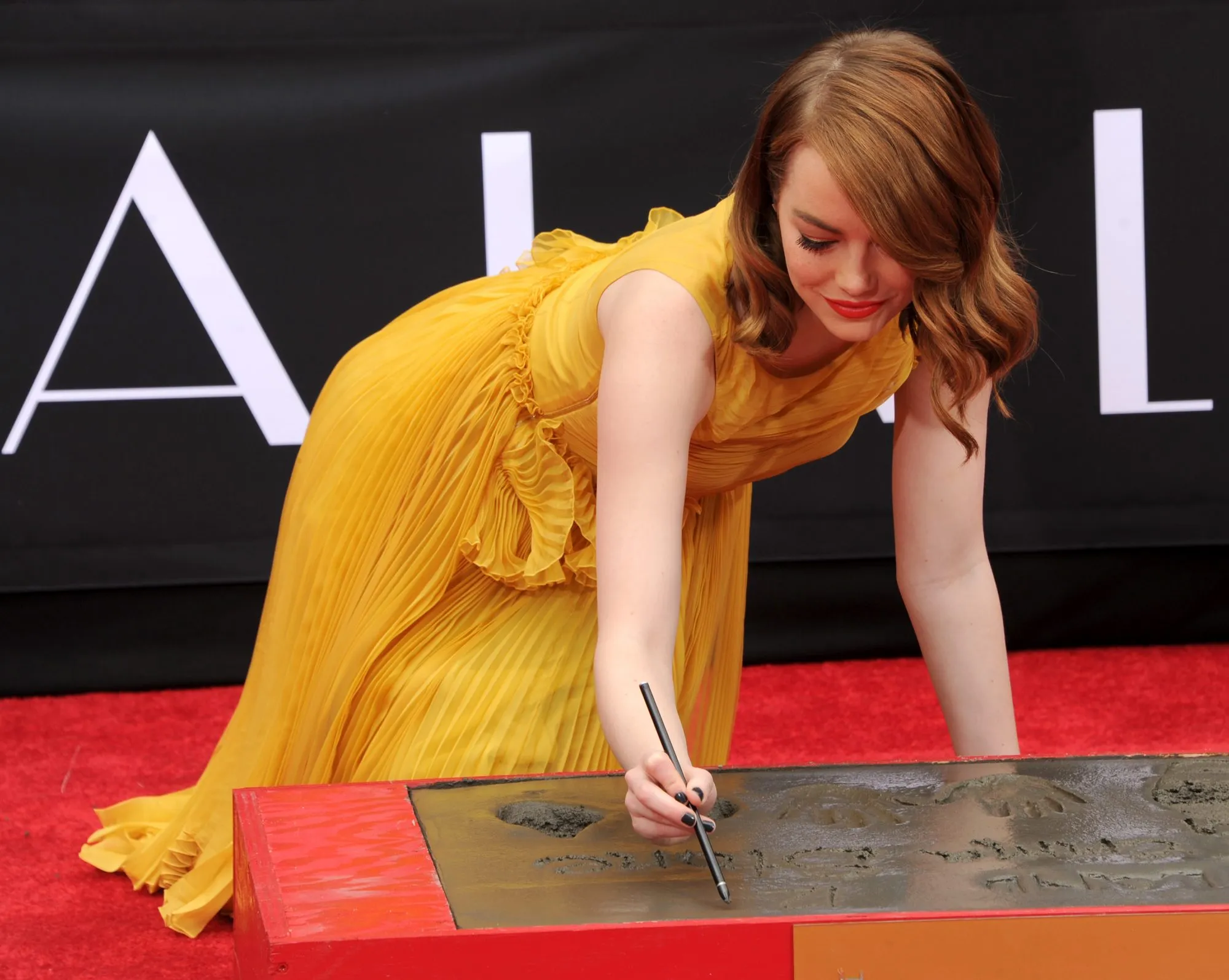 She didn't feel the need to over-accessorize (which is so easy to do). In fact there's no trace of jewelry at all! So much yes.
Oh, and did you notice how her dress color of choice also matches her La La Land character's ensemble?!
ALSO, can we take a moment to discuss the fact that Emma's cement prints will be forever next to our other favorite human's prints, Ryan Gosling?! Yep — their Hollywood squares are right next to each other, literally cementing their iconic collaboration.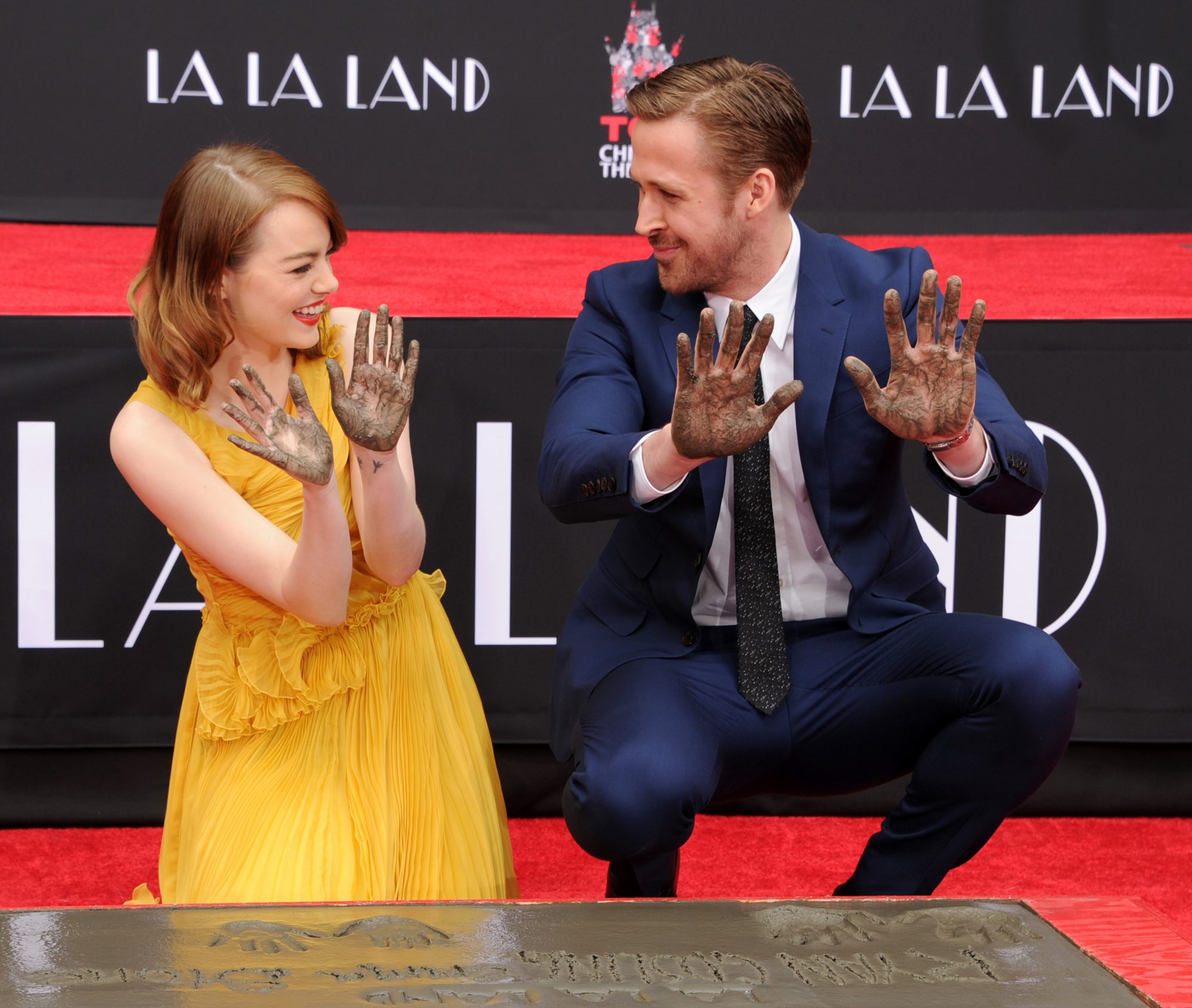 To top off her already successful 2016, Stone hosted SNL this past Saturday (for the third time) and killed it. We mentioned how she can do no wrong, right?!
Keep being ridiculously awesome, girl! And please wear some more yellow things…we're feeling inspired to try it ourselves.