Emma Stone's makeup at the 2018 Golden Globes is a tribute to the women's suffrage movement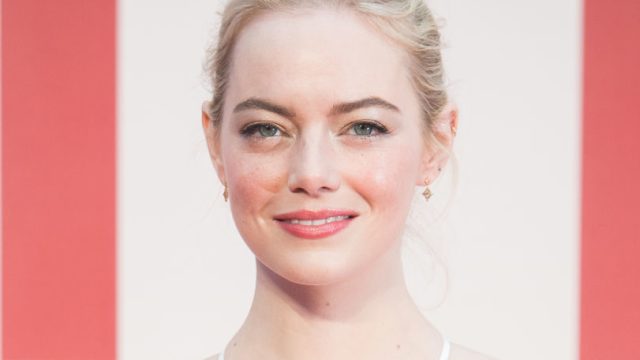 The fashion at the the 2018 Golden Globes made headlines weeks before the show even aired. That's because a majority of attendees are wearing black to recognize the #MeToo and #TimesUp movements, and the statement is making a significant impact. Some, like Emma Stone, even decided to take the protest a step further. Specifically, Emma's makeup is a tribute to the women's suffrage movement, and the story behind her look has special meaning.
Emma rocked a bright look to go with her black gown — an emerald-green smokey eye and violet stained lips. However, the beauty look was about more than a pop of color. Allure spoke to her makeup artist, Rachel Goodwin, who explained the idea. Rachel stated,
"The whole sentiment of the night was about everyone coming together in solidarity, coming out against sexual assault, and it was this important message that we knew would be the sentiment of the night. Some people decided to hold back with their makeup, but I asked myself, 'How can I send a message with beauty that was in solidarity with the effort?'"
With that thought in mind, Rachel looked to the women's suffrage movement of the late 1800s/early 1900s. In particular, she paid attention to the colors on the sashes, jewelry, and pins the women wore to make a statement. She noted that green, purple, and white were the suffragist's colors, and it inspired her. You notice all three when looking at Emma's face — as Rachel points out, there's green on her eyelids, purple on her lips and cheeks, and white on the inside of her eyes and by her brows.
Rachel used Emma's beauty look to get a message across.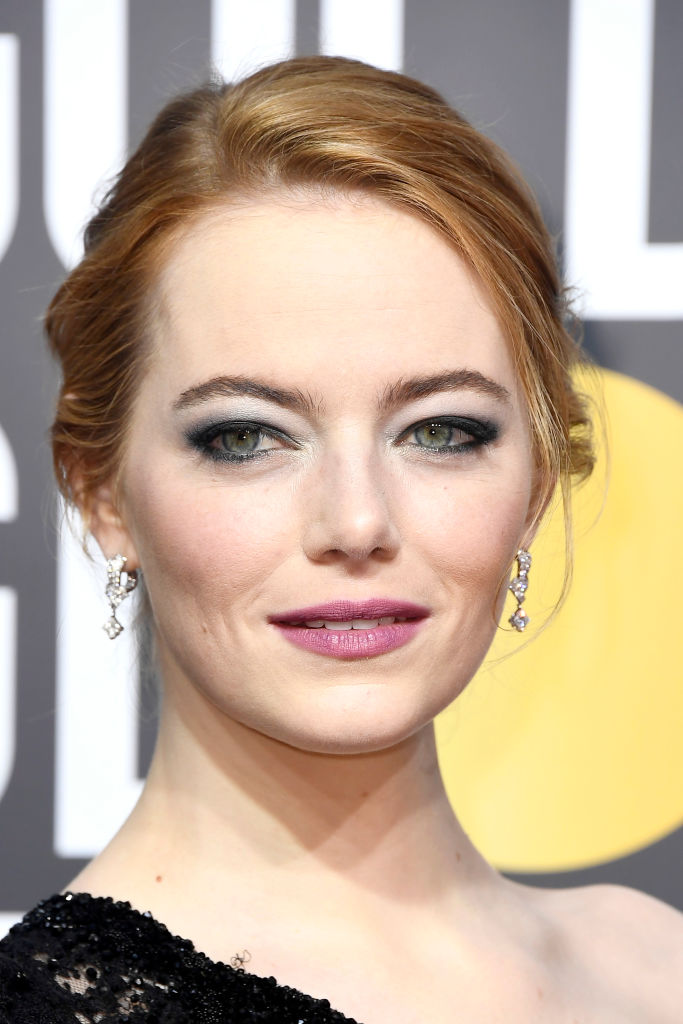 Obviously, Emma agreed. Rachel told Allure,
"In their literature, purple was a royal color that stood for the royal blood that flowed through the veins of every Suffragist and it also stood for freedom, white stood for purity in their public and private life, and green was the color hope, and that's why they chose those colors. So when I explained it all to [Emma] she was so excited about it."
Emma also joined a slew of actresses who walked the red carpet with a world-changing friend as their date. She stood alongside Billie Jean King, the tennis icon she played in the movie Battle of the Sexes.