Never forget Emma Stone's bleach-blonde iconic 2011 Golden Globes moment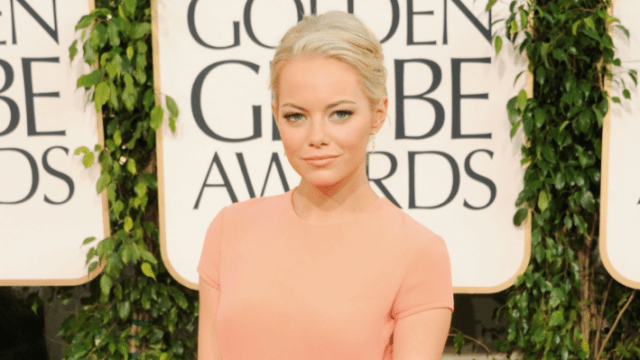 To this day, we reminisce on the night Emma Stone slayed us with bleach blond realness. Emma Stone's first appearance at the Golden Globes was unforgettable. She chose a shade of dress the likes of which had never been seen before. Sure, we've seen pink, we've seen salmon, we've seen peach. But the rosey hue of Stone's dress was a combination of all of the above. It complimented her skin tone so beautifully, we still, all these years later, cannot get over it.
At the 2011 Golden Globe Awards the then 22-year-old actress wore a Calvin Klein collection dress, Van Cleef & Arpels jewelry, a gold clutch, and Ferragamo nude python peep toe pumps.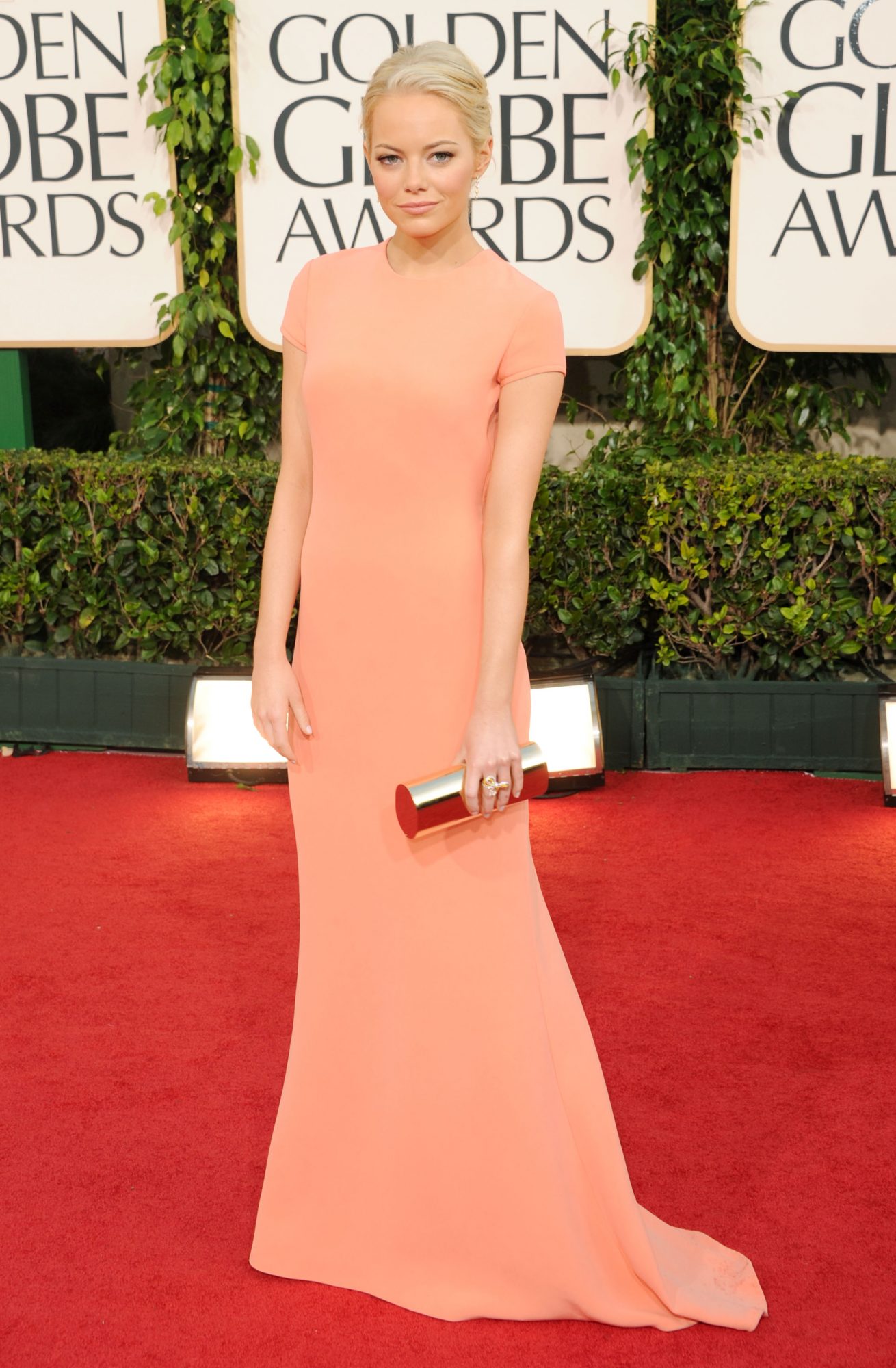 She was nominated for Best Actress in a Comedy or Musical for her role as Olive Penderghast in Easy A.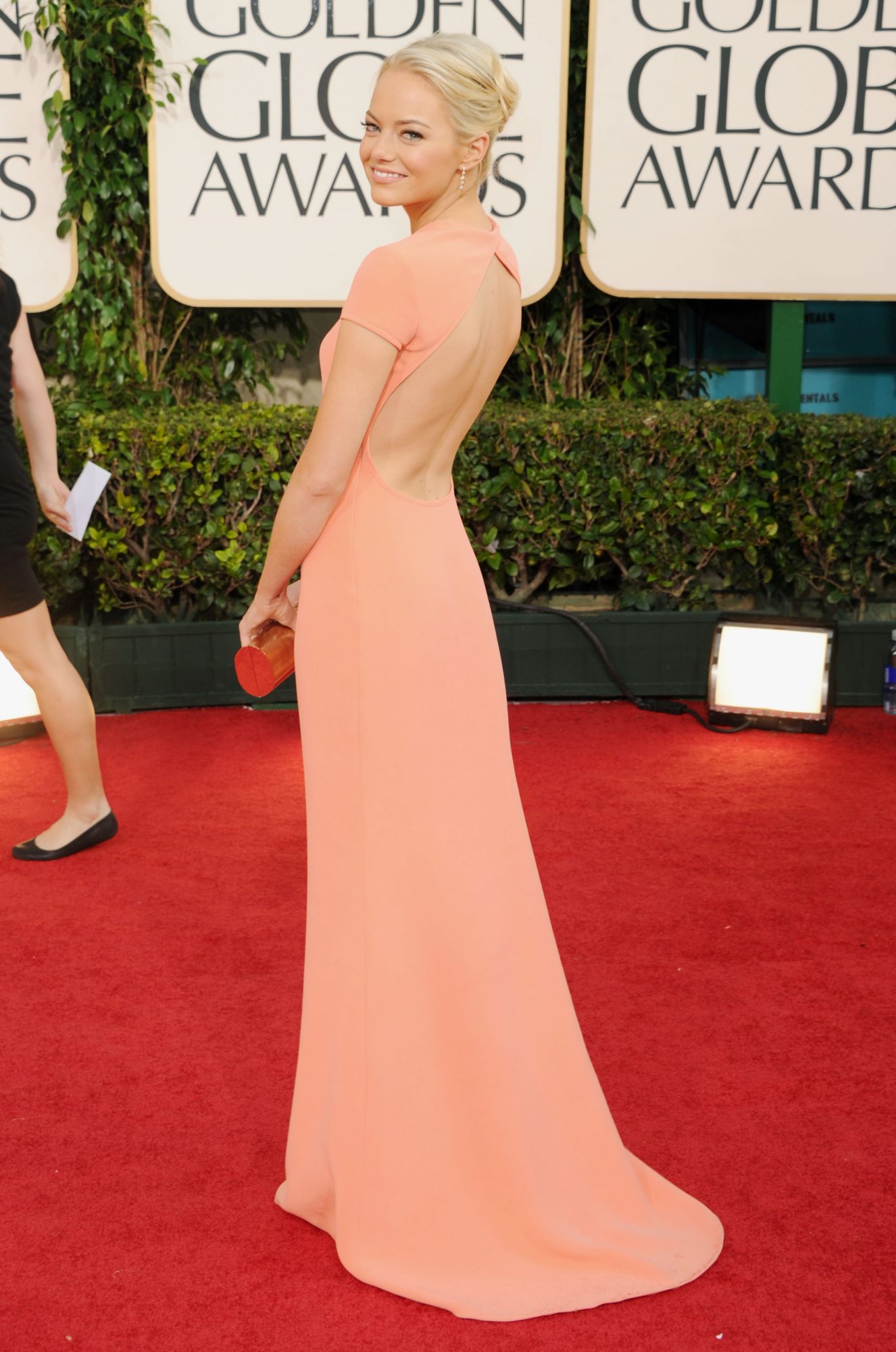 Stone's backless floor-length cap sleeve gown made her recently dyed-blonde locks pop.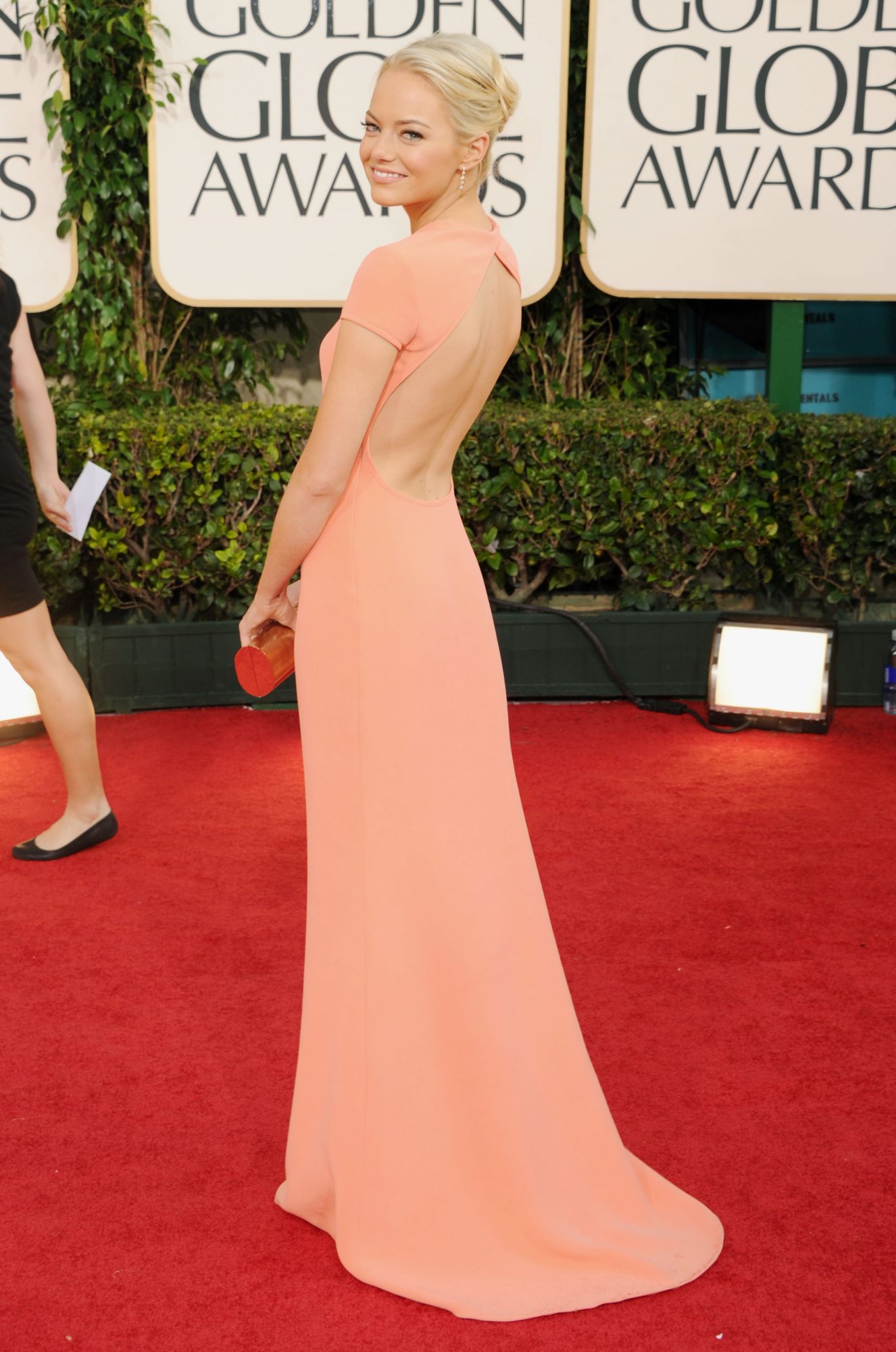 Though we LOVE the look, we're glad she remains today a fiery redhead.
She never ceases to kill on the red carpet, continuously landing every best-dressed list there is. And, influencing our own closets while she's at it.
We wonder if she ever set out to be a style icon? Or did she just stumble in to it? Regardless, she embodies classic Hollywood glamour better than any actor that's ever come along.