Emma Stone's green, glittery two-piece is what a super-chic Elphaba would wear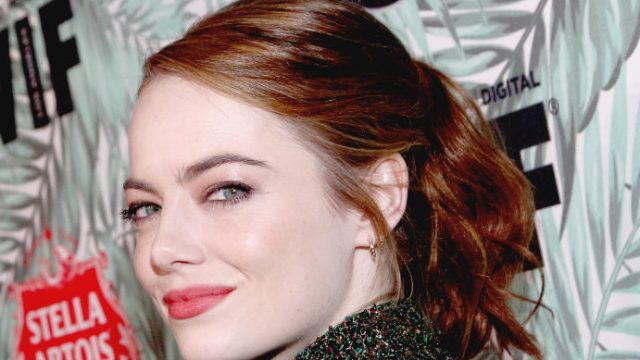 With the Oscars coming up this Sunday, every fashionista is on trend alert. Of course if Emma Stone's green, glittery two-piece is any indication, they have something amazing to look forward to! Her most recent outfit at the Women In Film Pre-Oscar Cocktail Party stole the show.
In addition to being a striking color, the actress ditched the ever-popular gown for some pants! We cannot help but admire the look in all of its' glory.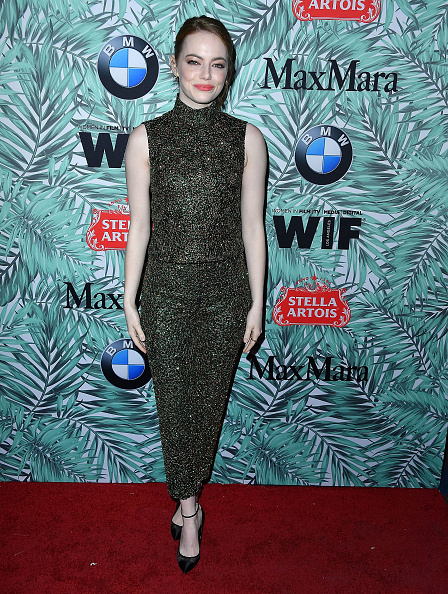 But hang on, that color is making us think of something else. 
Dazzling green sparkles? Hmmm. What are we thinking of?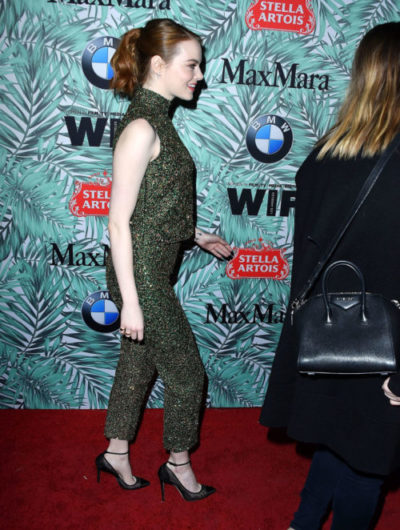 Wait, is it just us, or does Emma Stone look a little Wicked?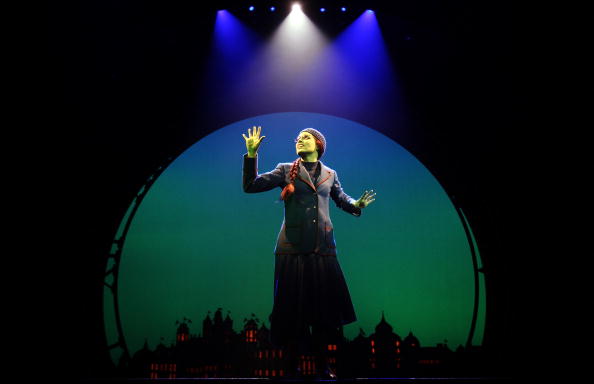 YUP. We're liking this.
We can totally imagine a sequel where Elphaba embraces her emerald self and goes glam-rock with gorgeous green sequins. In fact, we're totally on board with this plan. How do we contact Hollywood?
It seems like Emma could totally pull off some glam Oz style, too!
This is the second time Emma Stone has gone for an ultra-glittery green look. She rocked this color-sparkle combo at the 2015 Oscars, as well.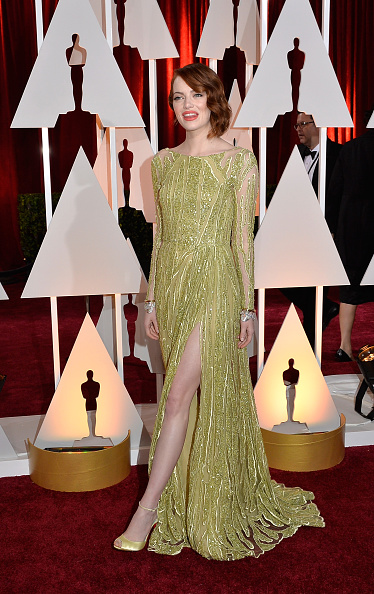 We honestly can't decide if we like Emma in a glittery gown or the green glittery two-piece better. But either way, we will take one ticket to any version of Oz that Emma exists in!