Emma Stone's advice to her younger self is super relatable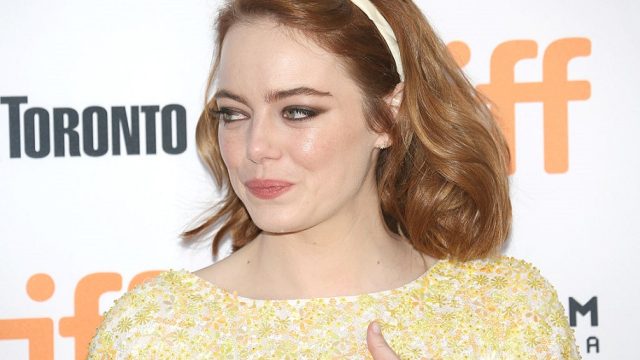 One of the reasons why we love Emma Stone so much is because she seems so personable. From the second we saw her on screen, she looked just like the type of girl we could hang out with. When she became so gif-worthy, the love just spread even further. While she's promoting her new film La La Land, she's had the chance to give a few interviews that simply make us smile.
One interview in particular has everyone buzzing — and that's the 73 questions video she did for Vogue (which proves that yes — that pixie cut on the cover was definitely just a very convincing wig.)
https://www.youtube.com/watch?v=N8HqyuLBqnU?feature=oembed
In it, she mentions the one piece of advice she'd definitely give to her younger self if she had the chance.
"Stop with the self-tanner! Stone says with honesty. "It's enough!"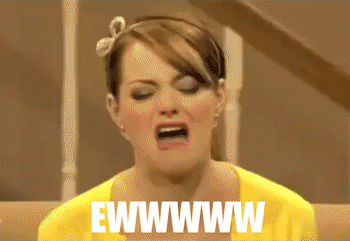 (Seriously, can we just all make a plan to ditch self tanner in 2017? It's way better than tanning booths health-wise, but it can often be a streaky, smelly mess. Let's just embrace our natural color.)
We can't even picture Stone with a deep tan. In fact, her feature just pop the way she is naturally, proving that pale girls are just as gorgeous as those who have gotten some sun.
Of course, Stone's other answers in the video are flawless and interesting as well. Her favorite hair color (and color in general) is red, and she'd love to have had the chance to grab a coffee with the late, great Gilda Radner. She's also no stranger to mean comments every once in awhile.
"I once read that I looked like a fish inside of a chicken smoking a cigarette," Stone said with a bit of humor, proving that pretty much no one is safe from weird criticism.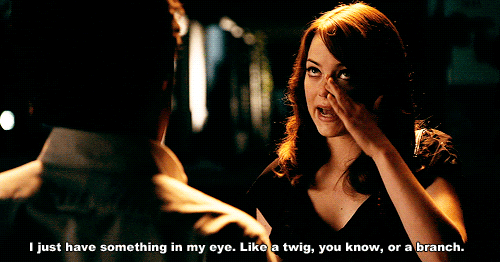 Many thanks to Vogue for sharing the video, and making us love Emma Stone even more than we already do! And hey, we thought that was pretty much impossible.