Emma Stone wore a pussy bow blouse for Hillary, and she looks amazing!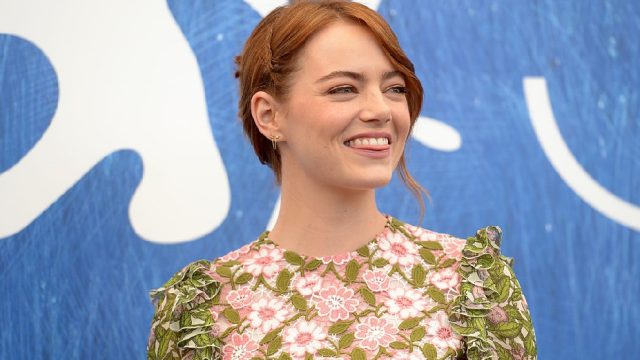 This year, politics mixed with fashion. During the debate that occurred right after Trump's infamous "tapes" were revealed, the press focused on the fact that Melania Trump wore a pussy bow blouse to the event. While she looked great, it was a question as to whether or not she was trying to make a statement. Was it intentional? Was it completely a coincidence? The world may never know.
What we do know is that the look is pretty stunning, and it shouldn't be connected to Trump and his pretty disgusting statements. To help save the pussy bow blouse, Emma Stone — a big supporter for Hillary Clinton — decided to rock the look herself.
Stylist Mara Roszak shared the photo to her account, with the incredible caption of, "Emma and her Don't Grab My Pussy Bow take Middleburg Film Fest #werewithher"
Here's a bit of history about the look itself, which was recently uncovered by the Makers: Women Who Make America special on PBS. When women started entering the workplace, they realized that the bow in front somewhat symbolized a tie that a man would typically wear. It was a move to prove that women can fit right in at work, and look just as professional.
Is the name a bit outdated? Well, of course — if it wasn't, there wouldn't have been such shock over Melania rocking the look at the debate. But, many clothes and styles of today still have horrifically terrible names. I mean — let's all grimace over the wife-beater, shall we?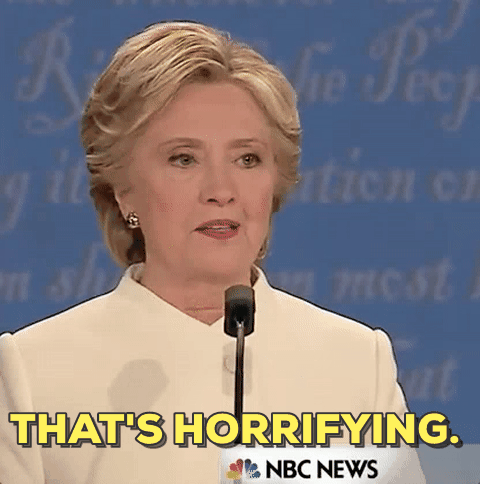 No matter what, Emma Stone looks great with the look, and we're so happy that she's using it to represent Hillary — after all, Hillary is one professional lady boss.