You probably missed this subtle detail on Emma Stone's dress at the Golden Globes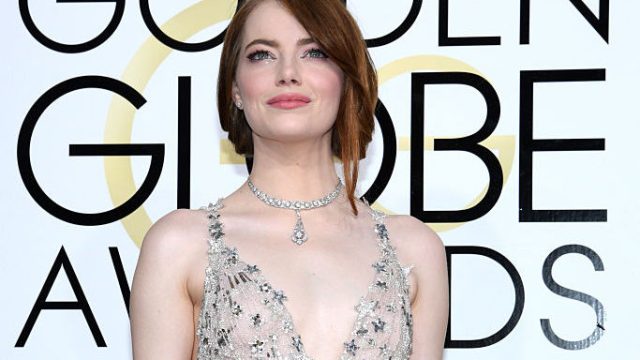 There is no question — Emma Stone is one of our favorite actresses, and we believe she's a rare all-around star who is always shining. The 28-year-old actress arrived on the red carpet for the 74th Golden Globes Award, and Stone's dress needs to be talked about.
The star — who is nominated this year for a Golden Globe for the Best Actress in a Musical or Comedy Motion Picture category for her role in the fun movie La La Land, co-starring another of our faves, Ryan Gosling — has a gown straight from heaven and it's all about the constellations.
Yes, her dress is covered in the stars from above.
The always adorable Stone walked the red carpet with her 26-year-old brother Spencer, and her gown was light silvery perfection.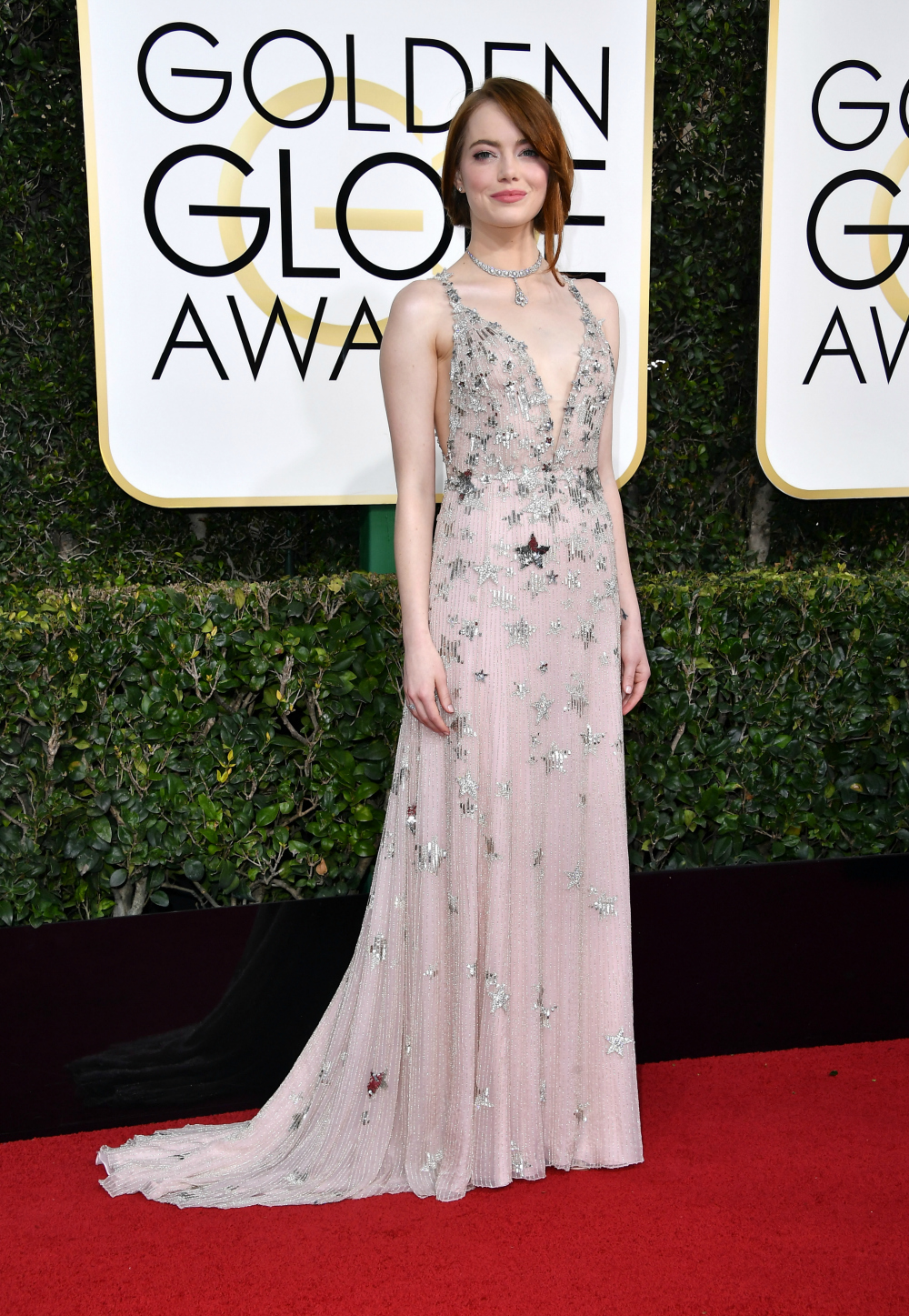 The floor-length light silver gown is adorned with dark silver stars of various sizes, with a collection of them flowing down upon the bodice. The deep-v neckline makes her skin glow just as bright as the stars above, and her jewelry is perfection.
We can't help but wonder: Perhaps Emma's dress is a nod to La La Land?
Considering one of the songs in the film-musical is "City of Stars," we like to think that the actress is paying tribute to her movie with these subtle fashion details. After all, she is a STAR.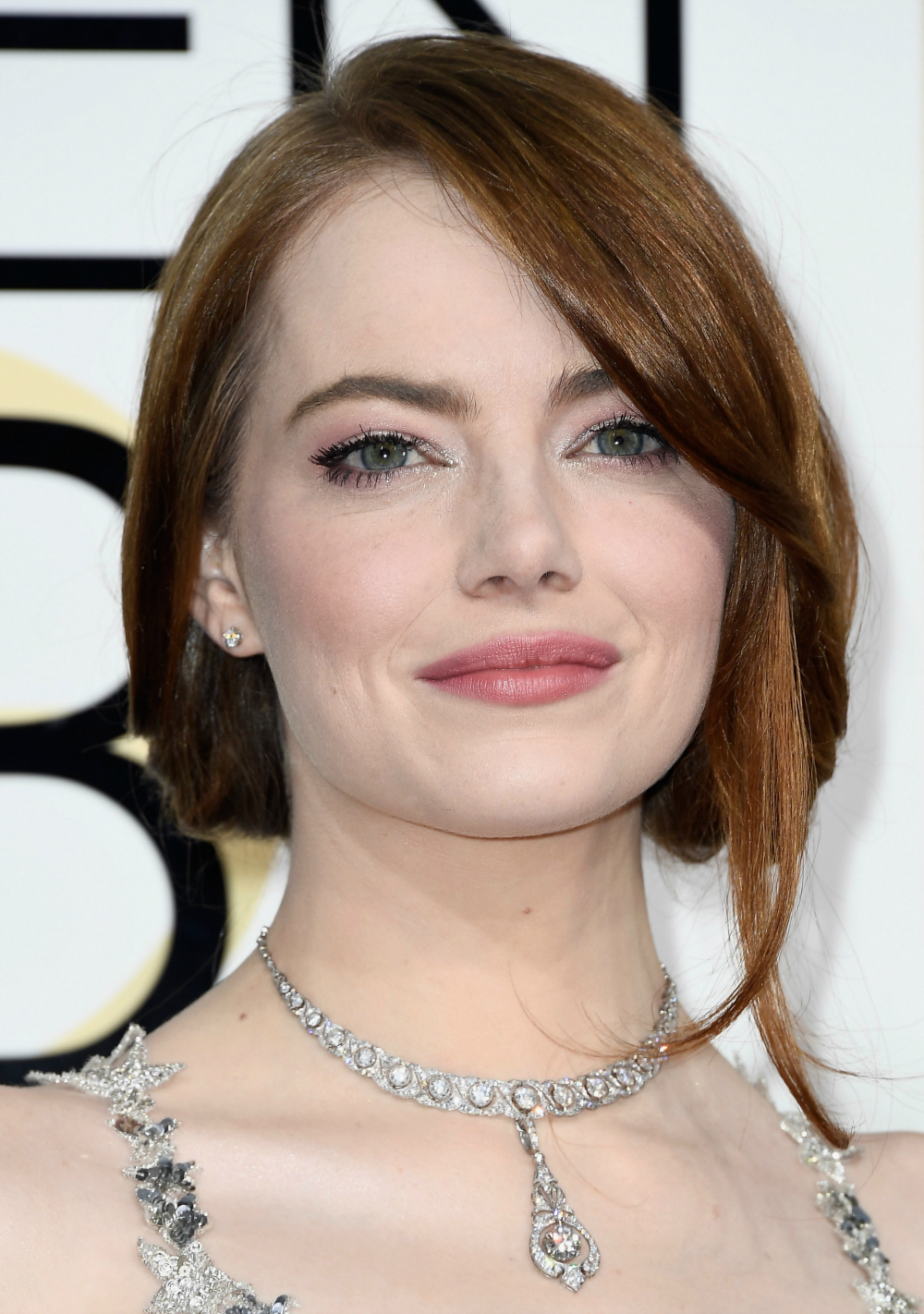 Her muted red hair is tied up, with some floating hair framing her face, and it's perfectly completed with neutral makeup and a gorgeous dark peachy lip.
The actress has also presented the first award at the 74th Golden Globe Awards alongside Ryan Reynolds, and we seriously can't stop starring at this shining beauty.
We are very hopeful we will be seeing more star prints and patterns for us to wear in 2017!