Emma Stone and Timothée Chalamet cracking each other up in an interview is so unexpectedly adorable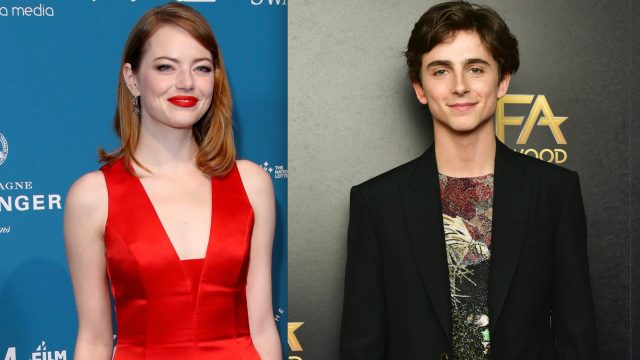 It's no secret that Emma Stone and Timothée Chalamet are two of our favorite humans on the planet. So when Variety released its latest installment of Actors on Actors, a segment in which two actors interview one another on camera, featuring both Stone and Chalamet, we were stoked.
Stone, 30, and Chalamet, 22, have never appeared onscreen together (yet), but they have a lot in common: namely, they both achieved fame and critical acclaim at impressively young ages. During the interview, the pair talked about everything from what it's like watching their own movies to the disappointment of not getting cast by Tim Burton (something they've both experienced). And while the discussion was certainly interesting, perhaps the best part of the whole thing was their delightful chemistry. The pair were basically laughing from beginning to end, and it's one of the most endearing things we've seen in months.
Take a look at the utterly charming duo, and just try not to smile as Chalamet admits to watching Interstellar 12 times in theaters.
See what we mean? These two need to collaborate, STAT. Perhaps they can play brother and sister in an indie film? Coworkers in a studio comedy? Hobbits? We'll take literally anything.
You can read a transcript of their full interview here.