Emma Stone just wore a suit that has us ready to take on the winter season
Here's the thing: You don't have to be a savvy businesswoman to rock a pantsuit – seriously. Emma Stone, Hollywood icon and star of the upcoming film-musical La La Land, is no stranger to rocking a suit. While attending the screening of her new film during Airbnb Open LA, a suited-up Emma Stone looked ready to tackle winter with professional grace in a black-and-white patterned, matching blazer and pant set.
Pairing the set with a basic black shirt underneath, a simple black bag, and a pair of ultra feminine Stella Luna heels, Stone looked cool and in charge.
Speaking of looking cool, this collar-popping action/sultry gaze really belongs on a magazine cover.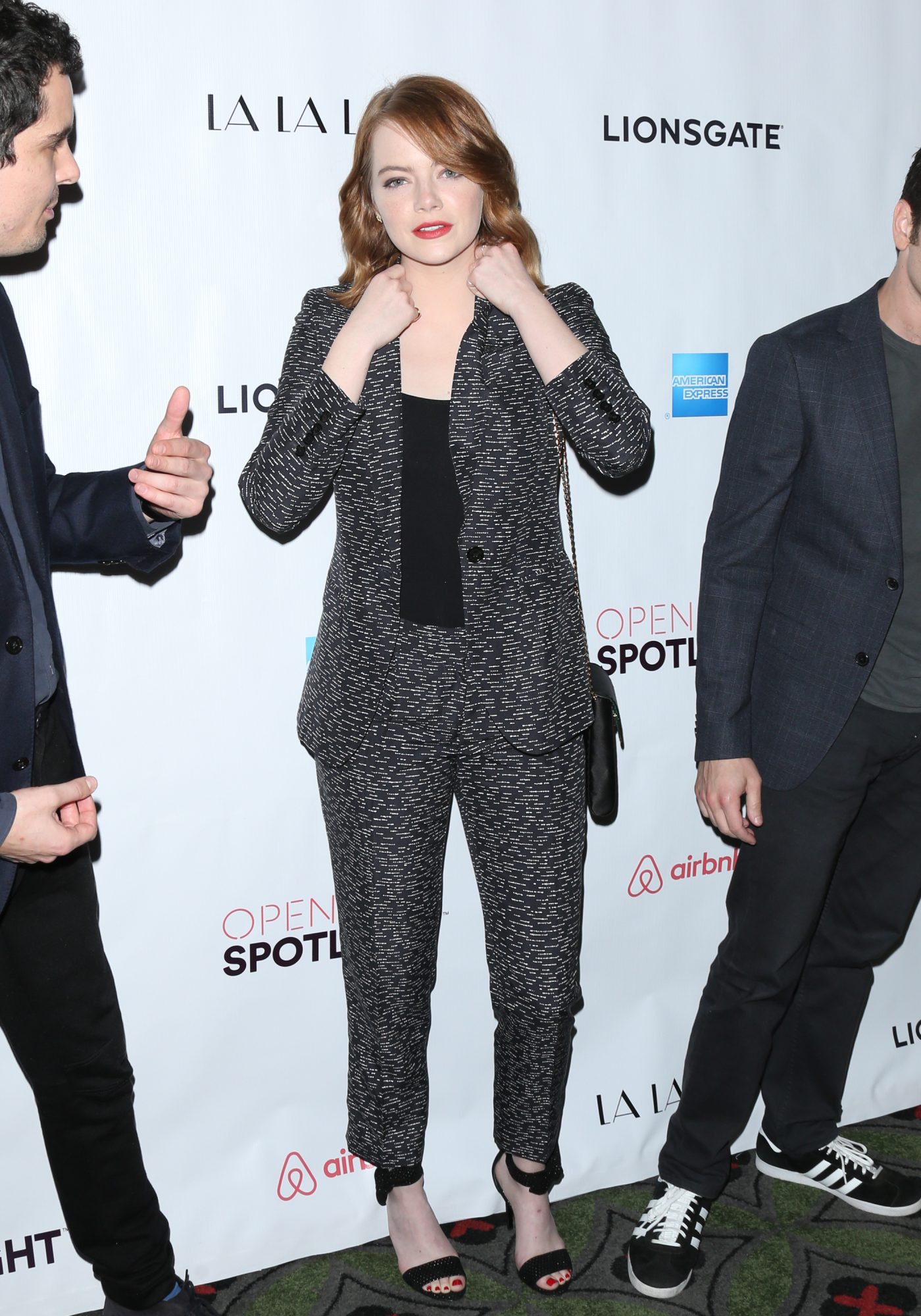 Stone joined La La Land director, Damien Chazelle, and composer, Justin Hurwitz. at the event, and we're convinced that they pow-wowed ahead of time to coordinate. Nevertheless, they all look great.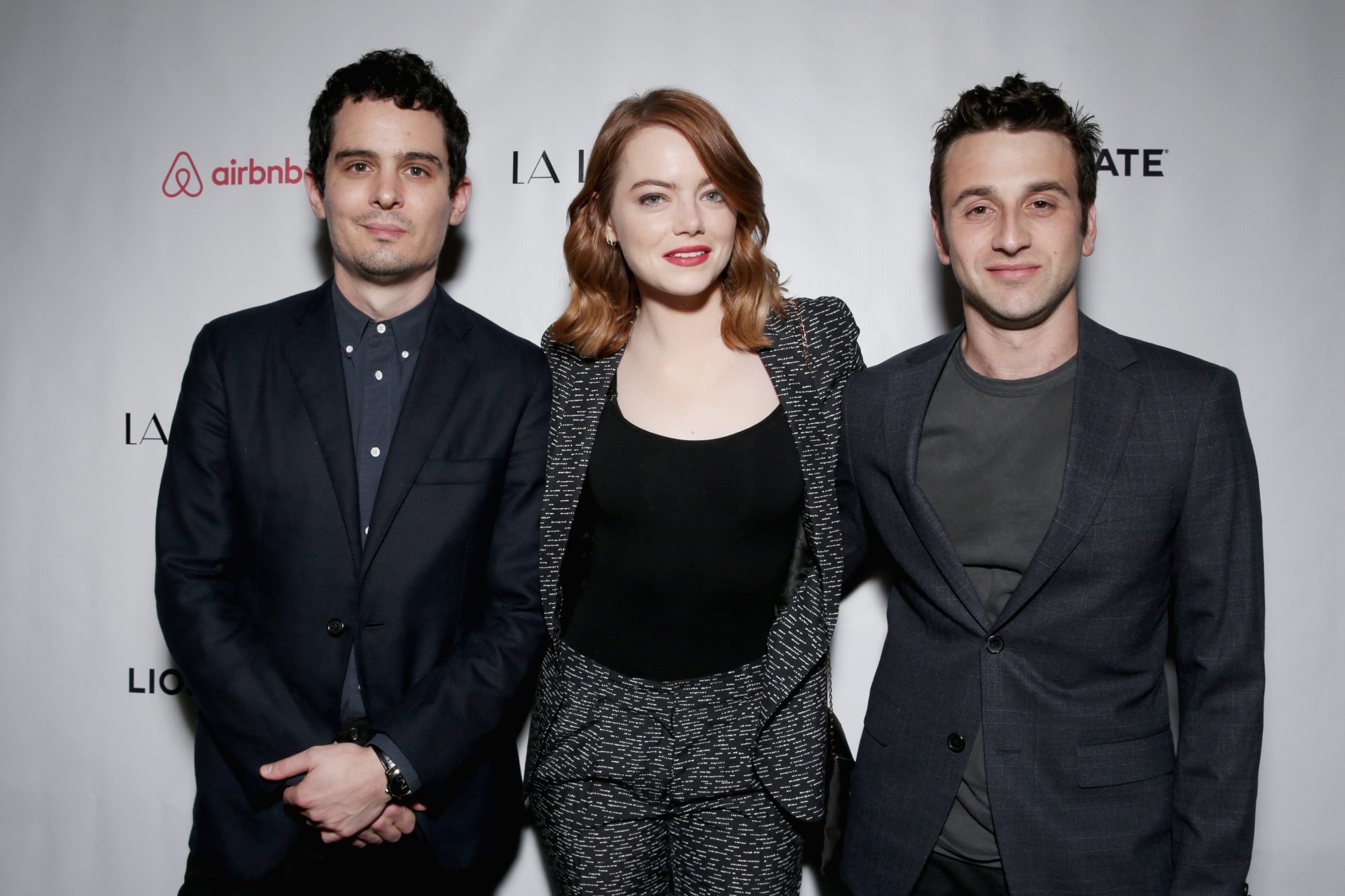 If you've followed Emma Stone's fashion history, you would know by now that Stone loves strutting her stuff in menswear once fall hits. Here she is with ex-beau Andrew Garfield at the Photo Call for The Amazing Spiderman 2 in November 2013.
The tailored blazer with the harem-style pants is a casual take on the classic suit. And the red heels are a sassy kick in the pants.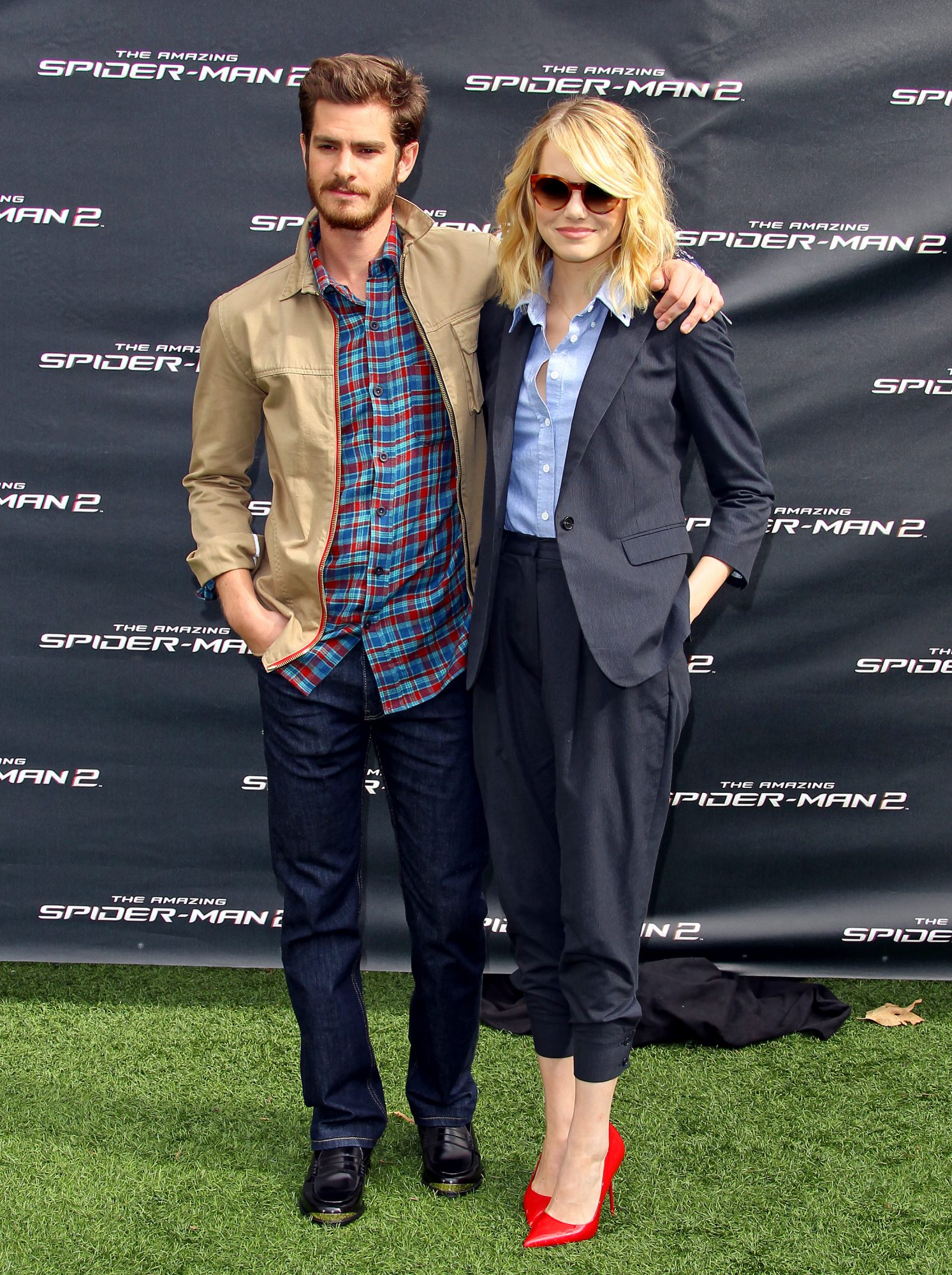 And here she is at the January 2012 People's Choice Awards sporting a super stylish green blazer and black trousers with spikes at the bottom! Edgy!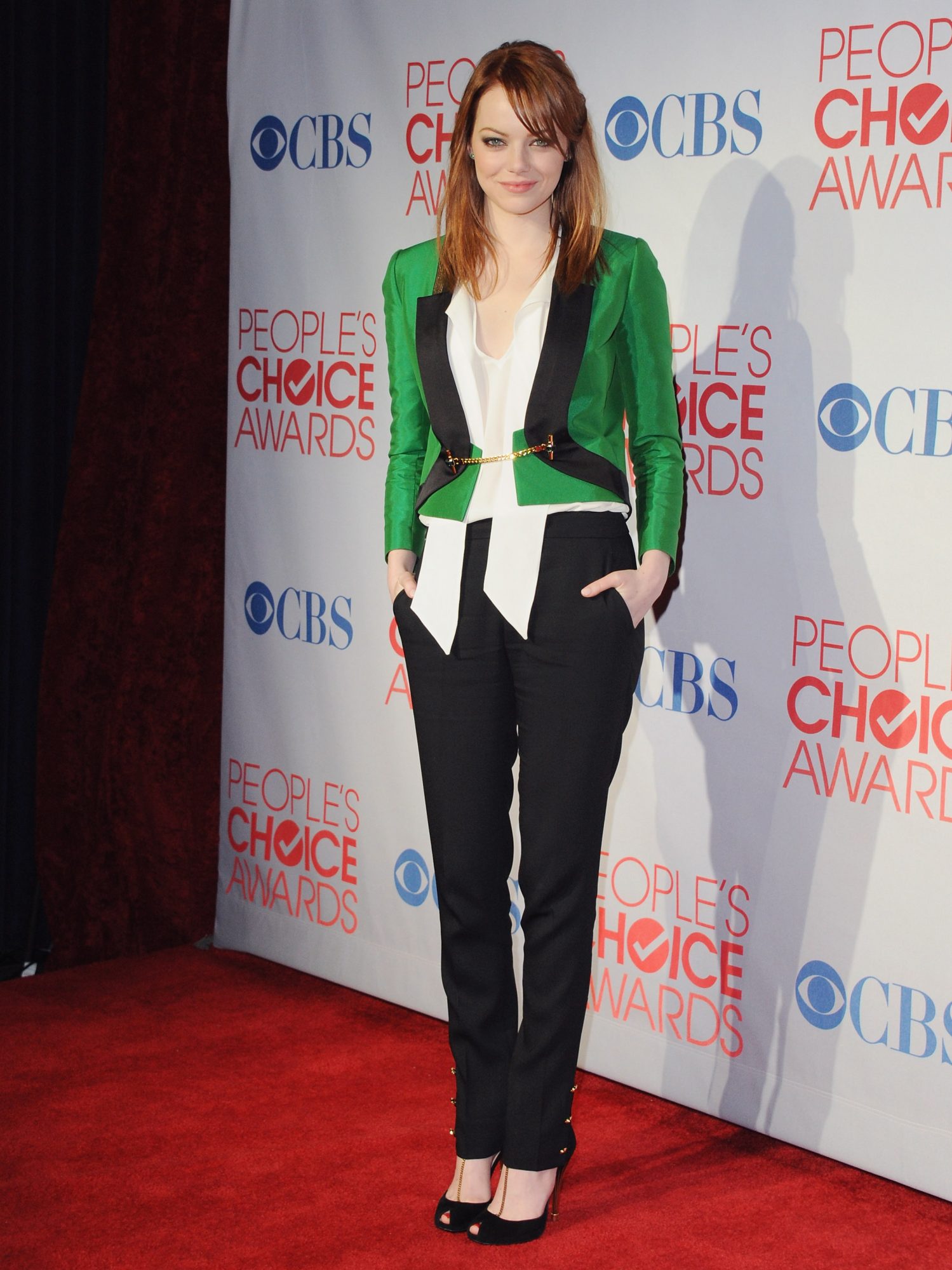 Stone's most memorable suit was the Saint Laurent suit she wore to the Amazing Spiderman 2 Photo Call in London in 2014. Some critics of the outfit thought it made the slender actress look boxy. But we think it looks pretty darn chic.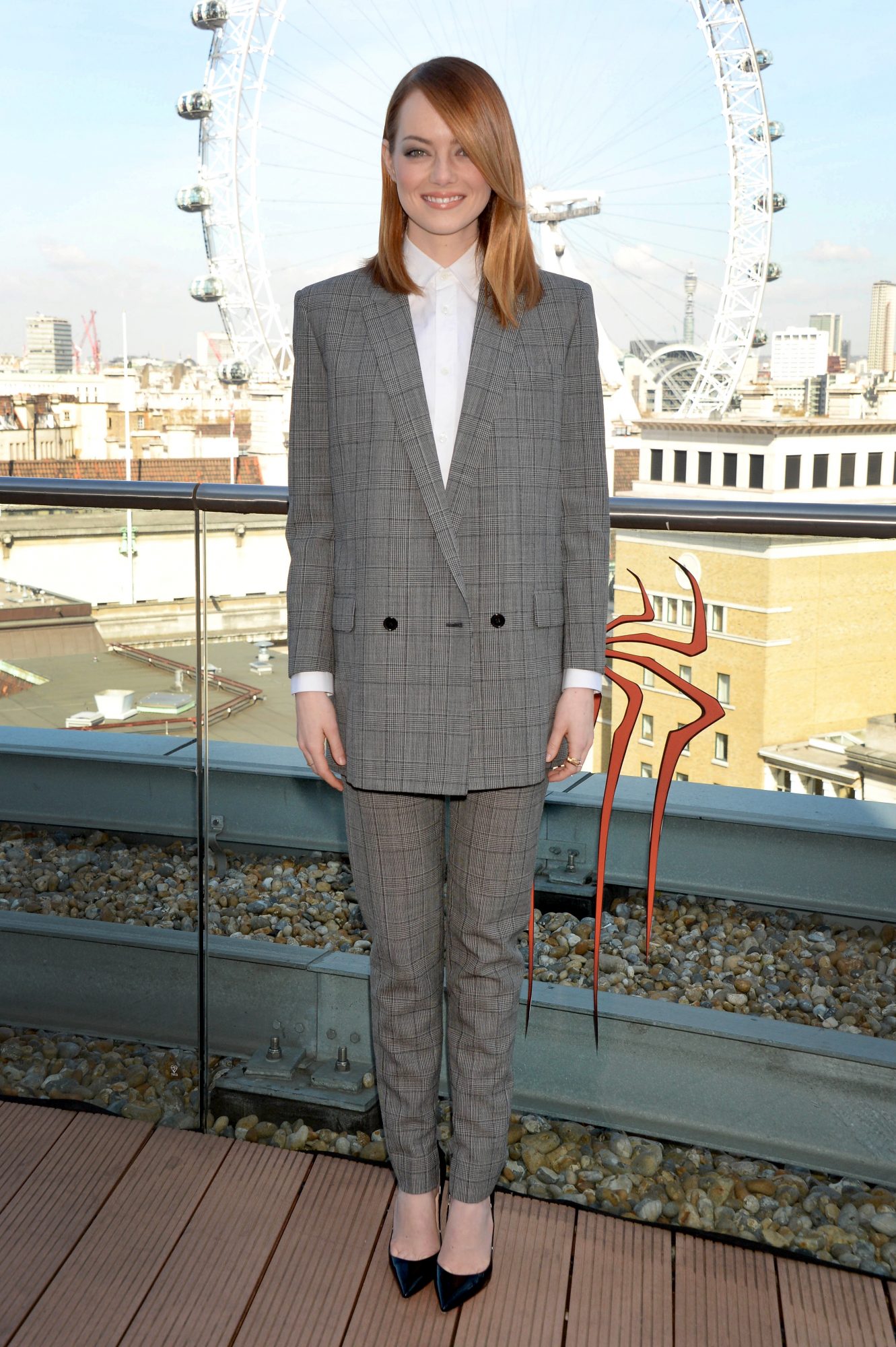 Think about adding a tweed or thick fabric suit into your own winter wardrobe. It's an easy-to-wear, professional-looking ensemble that will have your fans thinking you're the classiest gal in the act. Whether you dress it up, or dress it down, a suit will make you feel like you know exactly what you're doing in all matters of life.