Emma Stone and Ryan Gosling (of course) took a LOL red carpet photo with their Golden Globes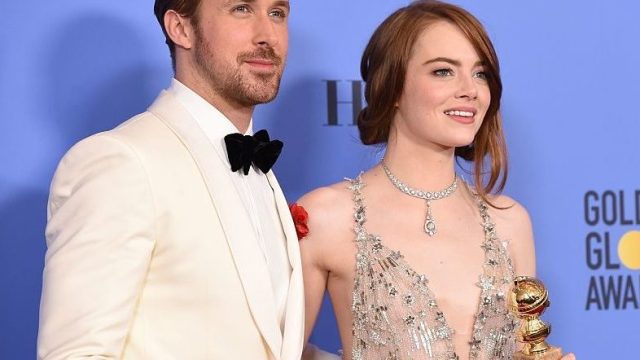 Last night's Golden Globes were huge for La La Land, with the film's two stars — Emma Stone and Ryan Gosling — each walking away with a Globe award for their turn in the Los Angeles-based love story. To celebrate the film's big wins (in classic Emma and Ryan fashion, of course), the leading pair took a hilarious and sweet photo with their statues on the red carpet, providing us with a full day of delight.
Either cheers-ing their awards or making the statues kiss (like we all did with our dolls back in the day, don't deny it) the co-stars posed for some super #adorbz photos after the event, understandably ecstatic after watching La La Land win a record seven awards.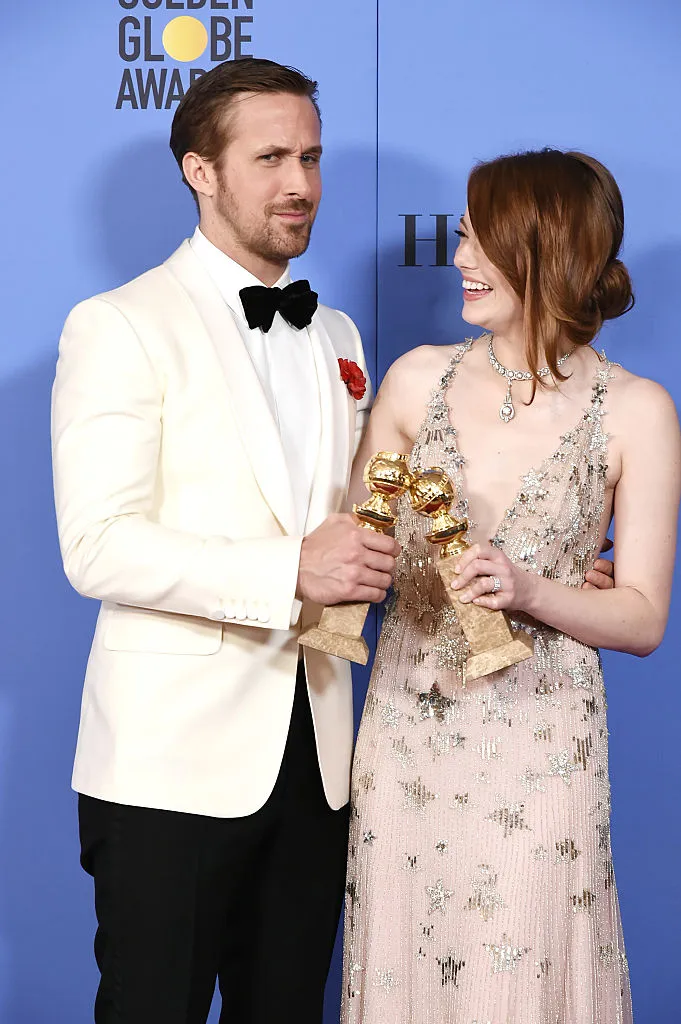 Their faces say it all! These two love working together and clearly have the same great chemistry off-screen and as they do in the movies.
La La Land marks the third time Emma and Ryan have appeared on-screen together; they previously co-starred in Crazy, Stupid, Love and Gangster Squad, both times playing unexpected lovers (as they do in their latest flick). Lest you begin shipping this pair, though, know that Ryan is fully committed to his partner and the mother of his daughters, Eva Mendes. In fact, he thanked her lovingly in his acceptance speech last night, showing us all what true love looks like. https://www.youtube.com/watch?v=V9KaXEjs5ss
Alas, we will have to live knowing that Emma and Ryan's romance is destined to remain fictional only! Good thing they're BFFs — we hope to enjoy their antics for many years to come.