Emma Stone rocked a babydoll dress on the red carpet, 'cause the '90s never die
We won't be hearing any La La Land tracks performed by Emma Stone at the Oscars, and we're pretty bummed about it. But one look at the starlet's stunning babydoll dress at the BAFTA nominees party, and all is forgiven.
Emma ventured across the pond this weekend to attend the Kensington Palace party draped in black and gold. Feathers and jewels made up the actress' gorgeous ensemble, and she was totally reminiscent of 1920s glamor. But it's also a look that most of us would've worn to our school dances in the '90s. Seriously, Emma does no wrong when it comes to red carpet fashion.
Feathers, jewels, and beads — oh my!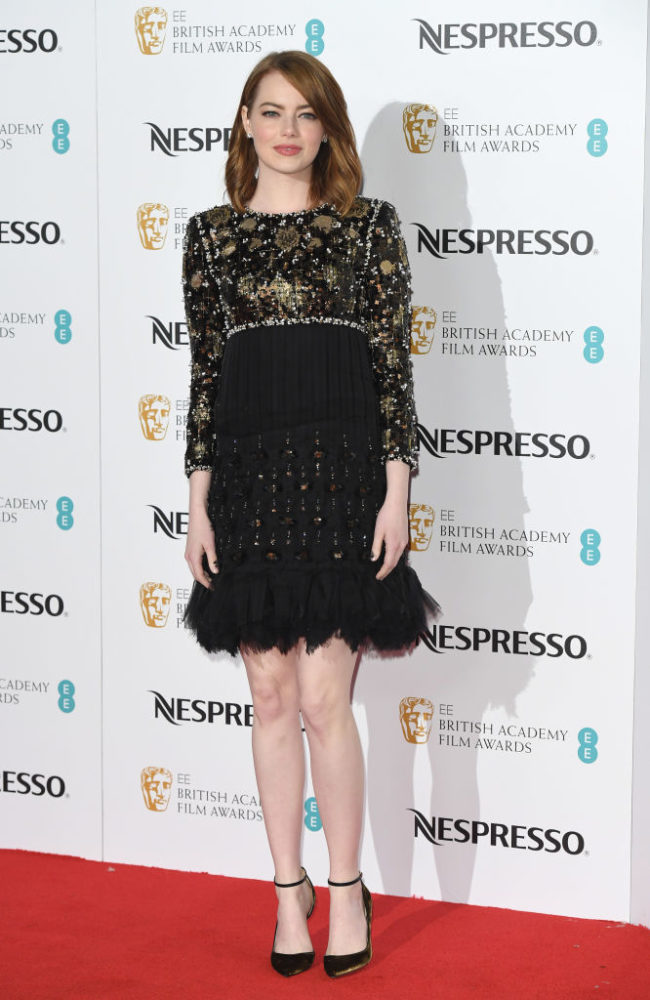 And her shoes are almost too perfect. We're digging the daintiness of this entire look.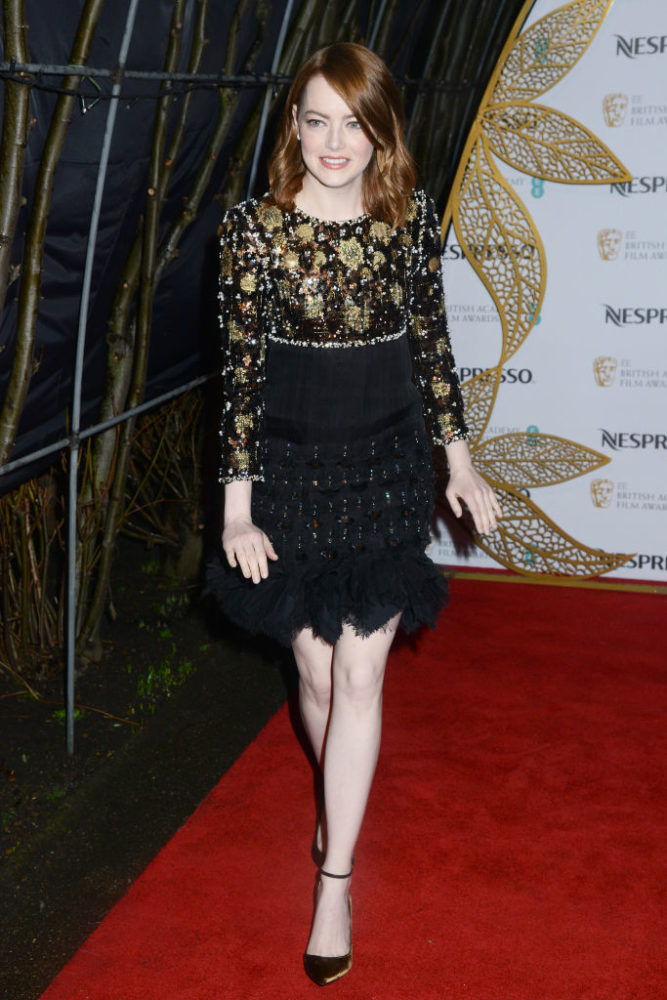 We can't forget to mention how amazing Emma's hair and makeup was, either. She kept both very simple, not to complicate her look.
Emma's certainly been playing with awesome La La Land-inspired fashions, and we're hoping that she sticks with it. She's such a classic beauty.
As always, we'll be waiting by our computer screens for more fabulous fashions from the actress. And even though she's not expected to perform at the event, we're hoping that her Oscar's outfit is to die for, as well.