Emma Stone reveals the ~other~ fake name she tried out when she first came to Hollywood and it's pretty cute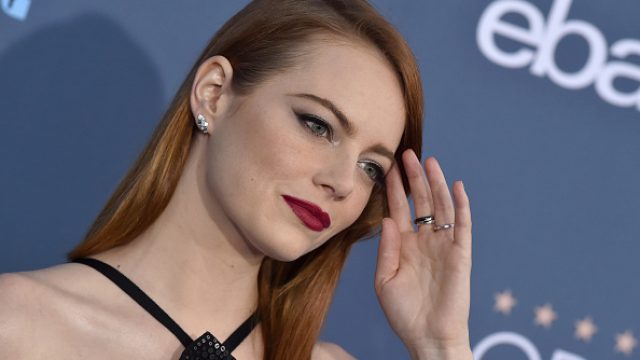 It's easy to forget that celebrities' names aren't always their actual names. In addition to privacy, usually if an actor in your country is already using your name…you have to find a new one. In an interview with E!, Emma Stone talked about finding her own new name upon realizing her birth name, Emily Stone, was already taken by another actress. She also spoke on La La Land, obviously, her most recent role which has audiences and critics alike buzzing, and as usual Emma Stone is relatable AF in all ways.
Apparently, when she first got to Hollywood, she chose the name "Riley Stone," but it didn't last very long.
She nabbed a guest starring role on Malcolm in the Middle off the bat, but she kept forgetting to respond to her new name. Sixteen is a difficult age to do anything, like…at all…so we totally understand why it must be difficult to adjust to.
"So, for about six months I was called Riley. I landed a guest spot on Malcolm in the Middle, and one day they were calling, 'Riley! Riley! Riley! We need you on set, Riley!' and I had no idea who they were talking to. At that moment, I realized that I just couldn't be Riley. So I became Emma. But I miss Emily. I would love to get her back."
We hope that if Emma Stone wants to return to being Emily Stone, she gets to do so some day, but in the mean time, we hope that Emma feels a little more her.