Emma Stone shows us what it would look like if Nancy Drew went to a formal event
Nothing makes us feel more nostalgic than remembering the books we read when we were children. Nancy Drew, anyone? The teenage detective was one of our original girl-power icons, sleuthing and digging to find the clues and answers to the coolest mysteries. And we always loved imagining what she was wearing.
We're guessing Emma Stone understands because she channeled Nancy Drew at the Audi Polo Challenge, and looked pretty amazing. The actress specifically went for a gray-on-gray look that gave off some serious 1930s vibes.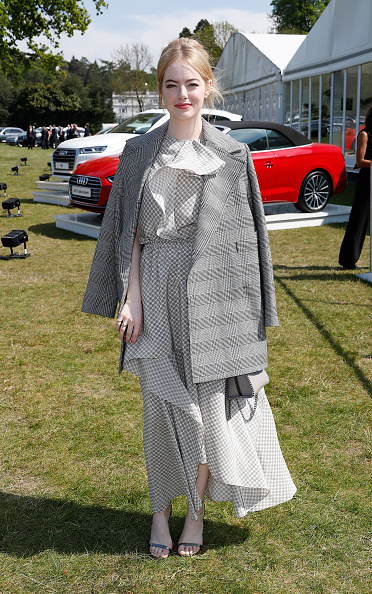 Emma wore a layered, gray gingham Stella McCartney dress under a gray plaid peacoat (by the same designer), and she looked ravishing. This laid-back ensemble felt perfect for a day in the park, and it totally channeled Nancy Drew, thanks to the vintage silhouette.
Emma also has her (newly) golden hair tied back, with pink lips and bold brows — the perfect "effortless but still fabulous" look she manages so easily. The actress also chose minimal accessories in the same monochrome color palette, opting for a small structured bag and strappy sandals.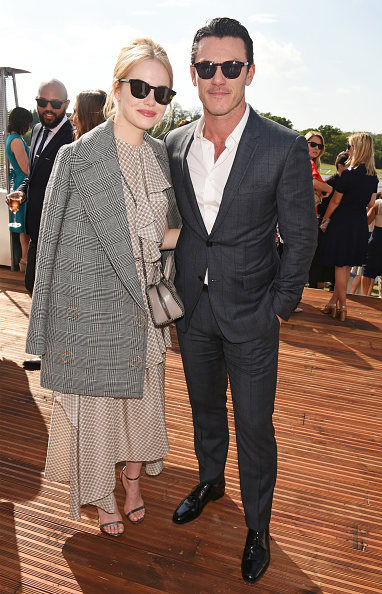 The look was completed with some black sunglasses, and can we just say that in itself is so Nancy Drew?
A sleuth needs to blend in, and sunglasses are the perfect way to do just that, right? We love that these bring a more modern twist to the look.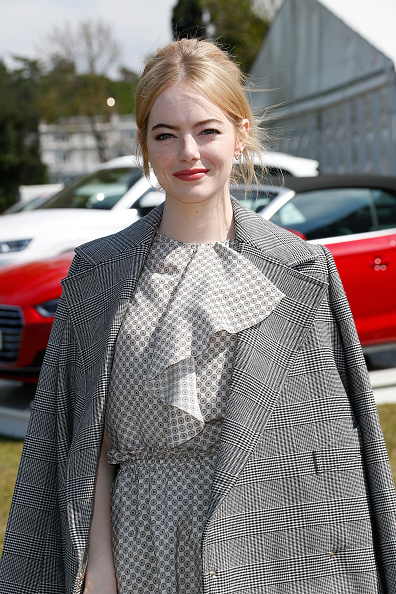 We can't get over the vintage romance behind this outfit. The patterns help make it more interesting than a simple gray-on-gray look; but really, what can't Emma pull off?
Save