This is the woman Emma Stone calls her ~fashion icon~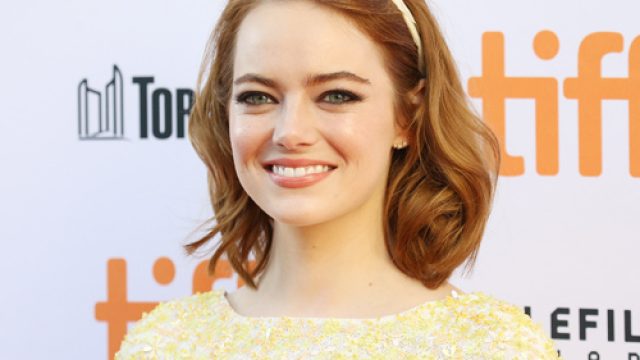 Have you ever wondered who Emma Stone gets her style advice and influence from? Well, the 27-year-old actress has finally revealed who she likes to emulate in her fashion choices and it's not another celebrity.
During Stone's "73 Questions with Vogue" interview, the La La Land actress opened up about a lot of things including her favorite color, which is red and her favorite hair color, which is also red. It's answers like those that make us love Stone even more. So simple, yet so true.
When asked, "Who is your style icon?" the Arizona native explained she didn't really have one, but she does look to one of her best friends for style inspiration on the regular.
"No one in particular, but I do always find that I want to be dressed like my friend Mara Roszak," Stone answered.
So who is this Mara Roszak? Well, she is one of Stone's friends obviously, and a hair stylist to the stars, one of which is Stone.
After looking at Roszak's Instagram account and Stone's style over the years it's clear that she does in fact take after the blonde stylist when it comes to her fashion choices.
Wavy hair, don't care!
The redhead might have shorter, fiery locks, but she definitely takes after the wavy look that Roszak usually sports.
Girls in white dresses! Both Roszak and Stone are big fans of all-white looks, especially white dresses. They're even #twinning in this photo from before one of Stone's red carpet press days.
While white is a go-to for these style twins, they are also both fans of all-black ensembles. Roszak's head-to-toe black pant outfit is so sleek and chic.
Stone's similar black-on-black pant look is seriously to-die for. We love the added lace, sheer top for an additional pop to the otherwise clean look.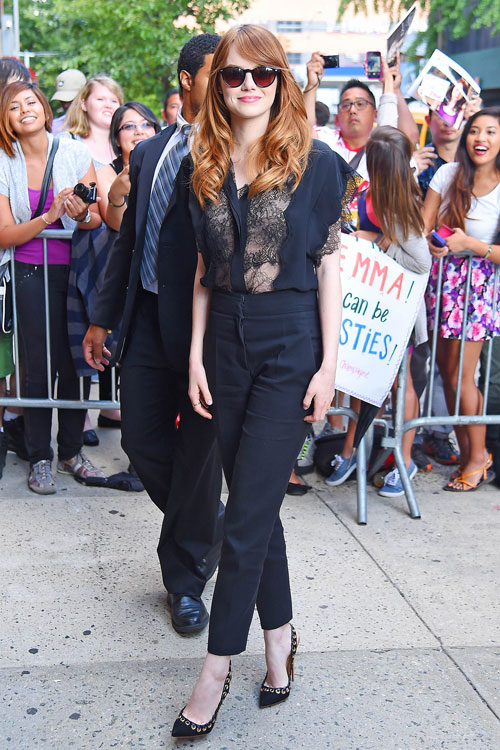 Roszak's every day style is in perfect sync with the Easy A actress and her go-to comfortable attire.
It's all about the relaxed jeans, cardigan and thick-strapped sandals.
Honestly, it's like looking into a mirror! Even Stone's coat is the same color. If she was rocking a white tee instead of black then it'd be a perfect match.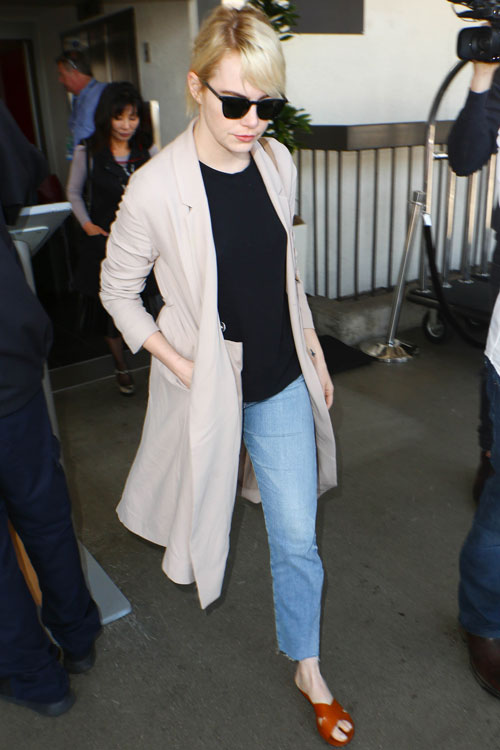 What do you think of Stone and Roszak's matching fashion sense? Who is your style icon?