Emma Stone made us forget it's fall in this lovely springtime gown
Guys, it's getting cold and we're running on PSLs (Pumpkin Spice Lattes). Winter is nearing, and as much as we love to bundle up in our oversized sweaters, we miss warm weather! Apparently, so does Emma Stone. Stone wore a Gucci floral print dress last night that almost tricked us into thinking that it was spring.
Stone arrived to the Annual StyleMakers Awards yesterday decked out in head-to-toe floral, and she was a burst of pure springtime. And while the pattern looks like flowers, if you look closely you'll see a baby pink snake weaves through the overall print. With a natural pink makeup palette and simple pink heels, Stone is the springtime fairy we wish for on chilly November days.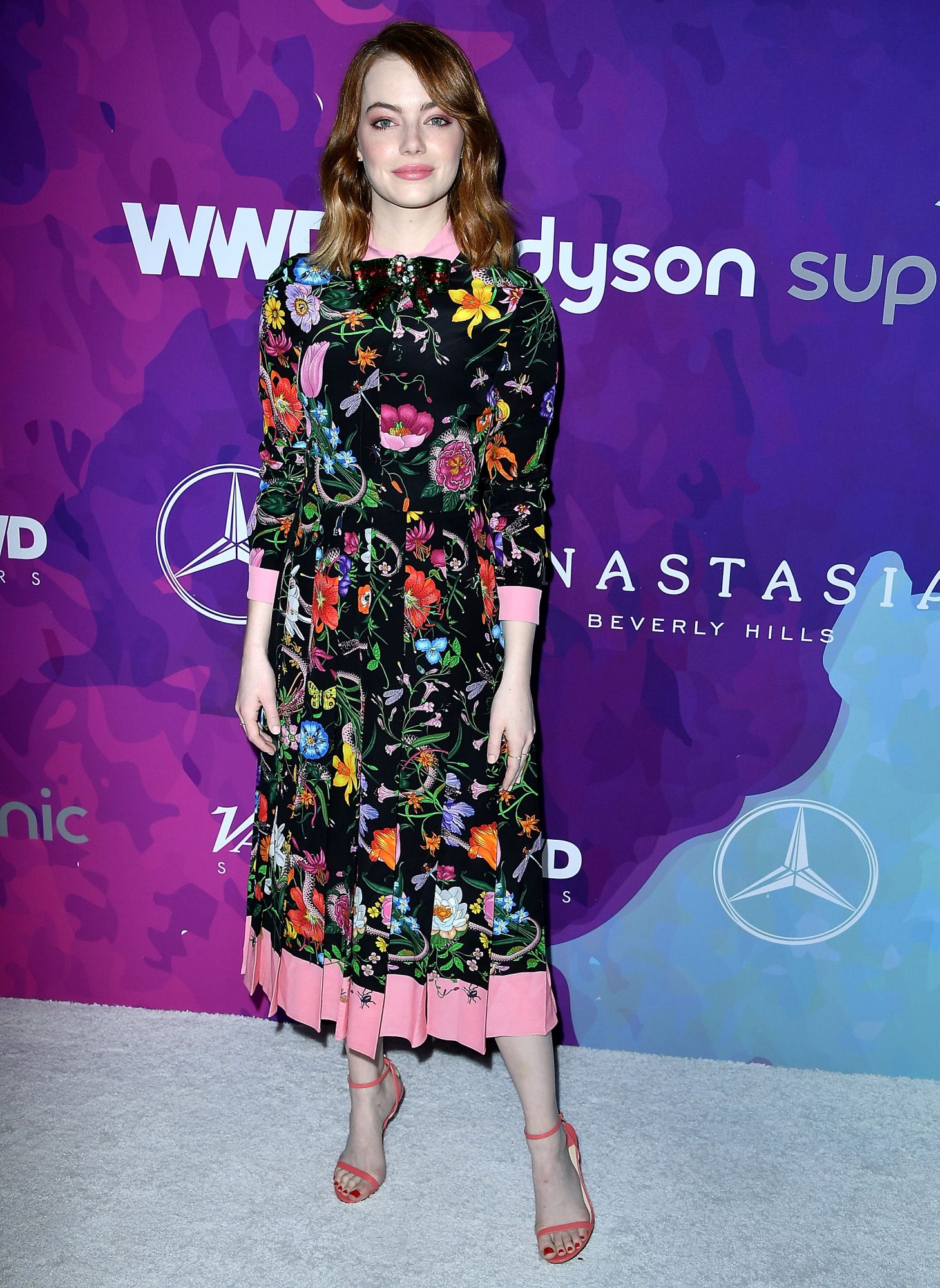 Also, check out that sequined bowtie. Gucci goes all in.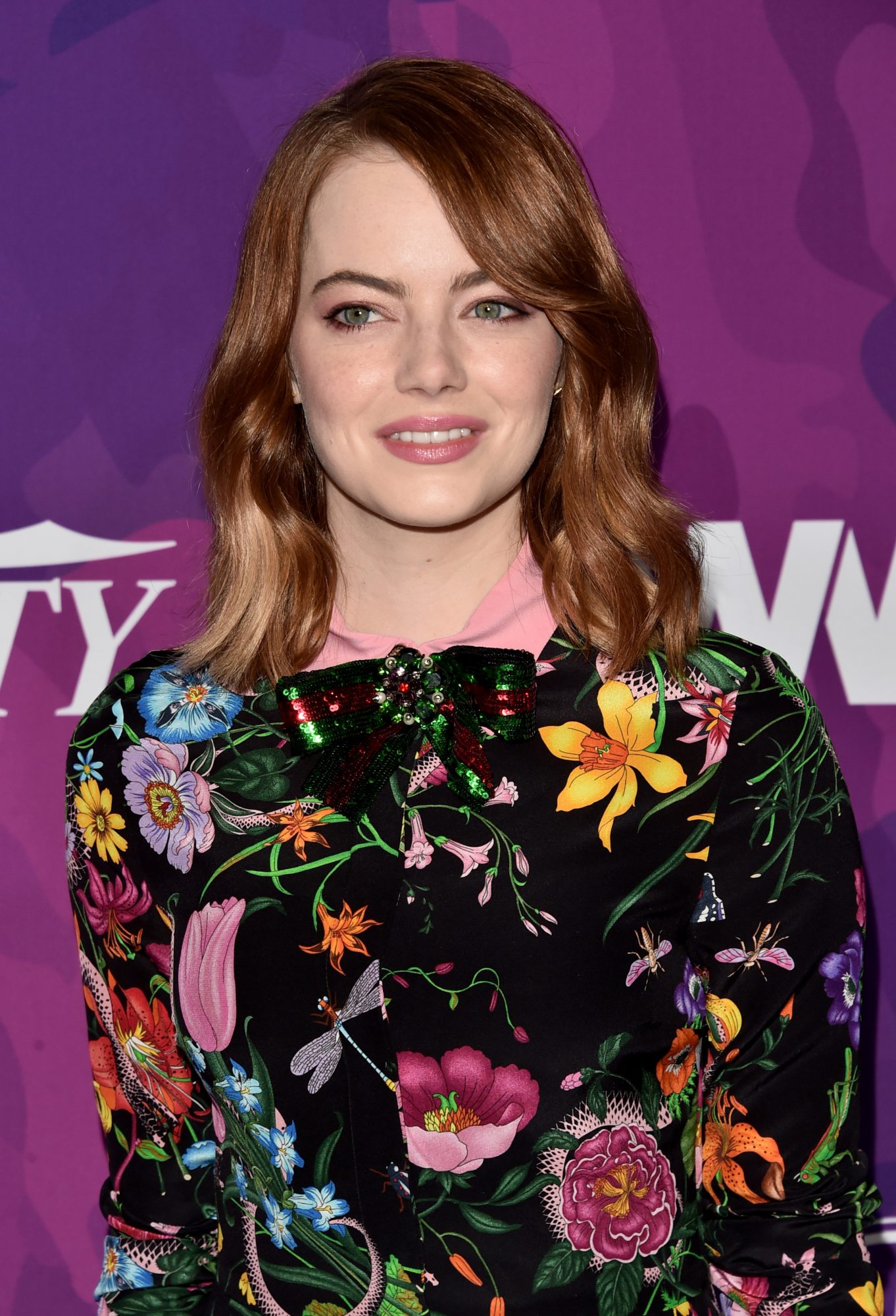 There's a lot going on here, and we love every bit of it. If you're interested in purchasing this dress for yourself, you can do so for the bargain price of $5,100. But if you don't happen to have that chunk of change in your pocket at this time, there are some more affordable dupes you can check out while you save your bucks.
Stone's dress works for the fall season because of it's dark base color, so keep that in mind when you're looking for a fall floral dress. We really like this option from Lulus because of it's similar brights on black pattern. For $98, this maxi dress is a great alternative.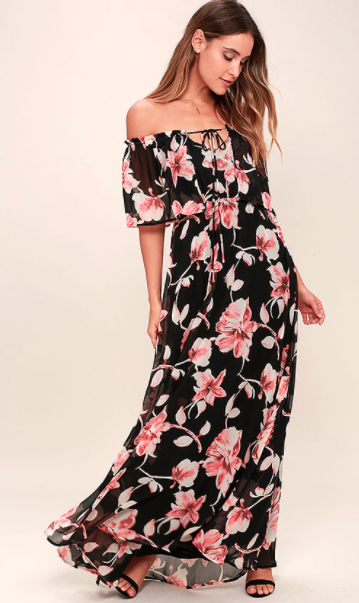 This next dress we chose because of the pattern. The bold, black outlined flowers look similar to the print on the Gucci dress. Like Stone's dress, this ASOS piece is a bit more structured and not as flowy as some summer dresses. Yellow color is perfect for those who want to shed the light of summer onto any fall event. Check it out here for $72.16.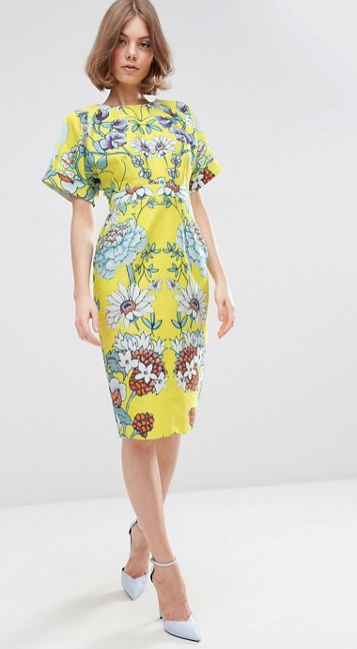 This ASOS dress reminded us of Stone's because of the print and the collar. Add an interesting bowtie and some strappy heels, and you've got yourself a put together, memorable look. Buy it here for $57.13.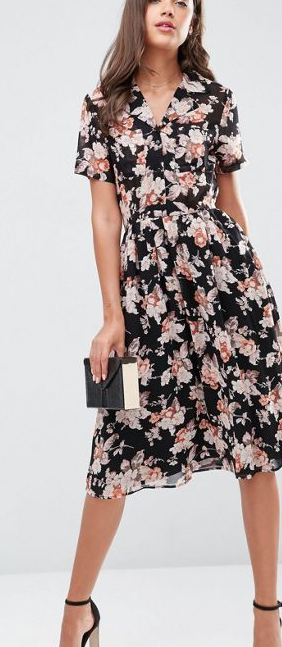 Just because it's fall that doesn't mean you should put away those summer dresses just yet. If you don't want to believe the seasons are changing, then you don't have to. Wear some floral to your next event and everyone will love you for bringing life and joy into the cold, gray doldrums.