Emma Stone looks adorable even when she's just heading to the gym, and here's picture evidence to prove it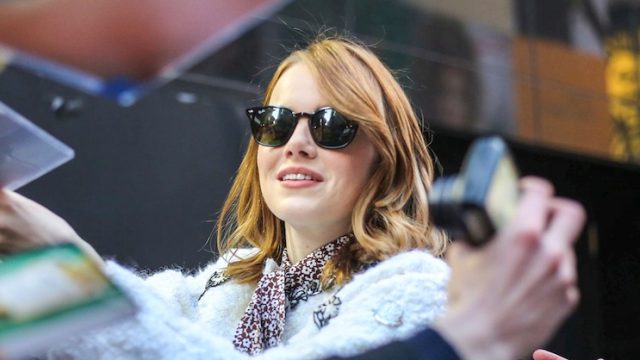 Here's an awesome fact about Emma Stone: in addition to being the true definition of winter style goals, she even looks stylish when heading to the gym! And we're trying not to feel jealous right now.
Dressed down in grey work-out pants, Nike sneakers, a navy cap, and matching coat, Stone adds a classy touch with a gold-chained purse. Simple, pulled together, and cute AF!
Coffee in hand, she's ready to break a sweat! And we happen to know that she loves Rise Nation, where you mimic climbing a mountain…so that happy face is like the calm before the storm. In a good way!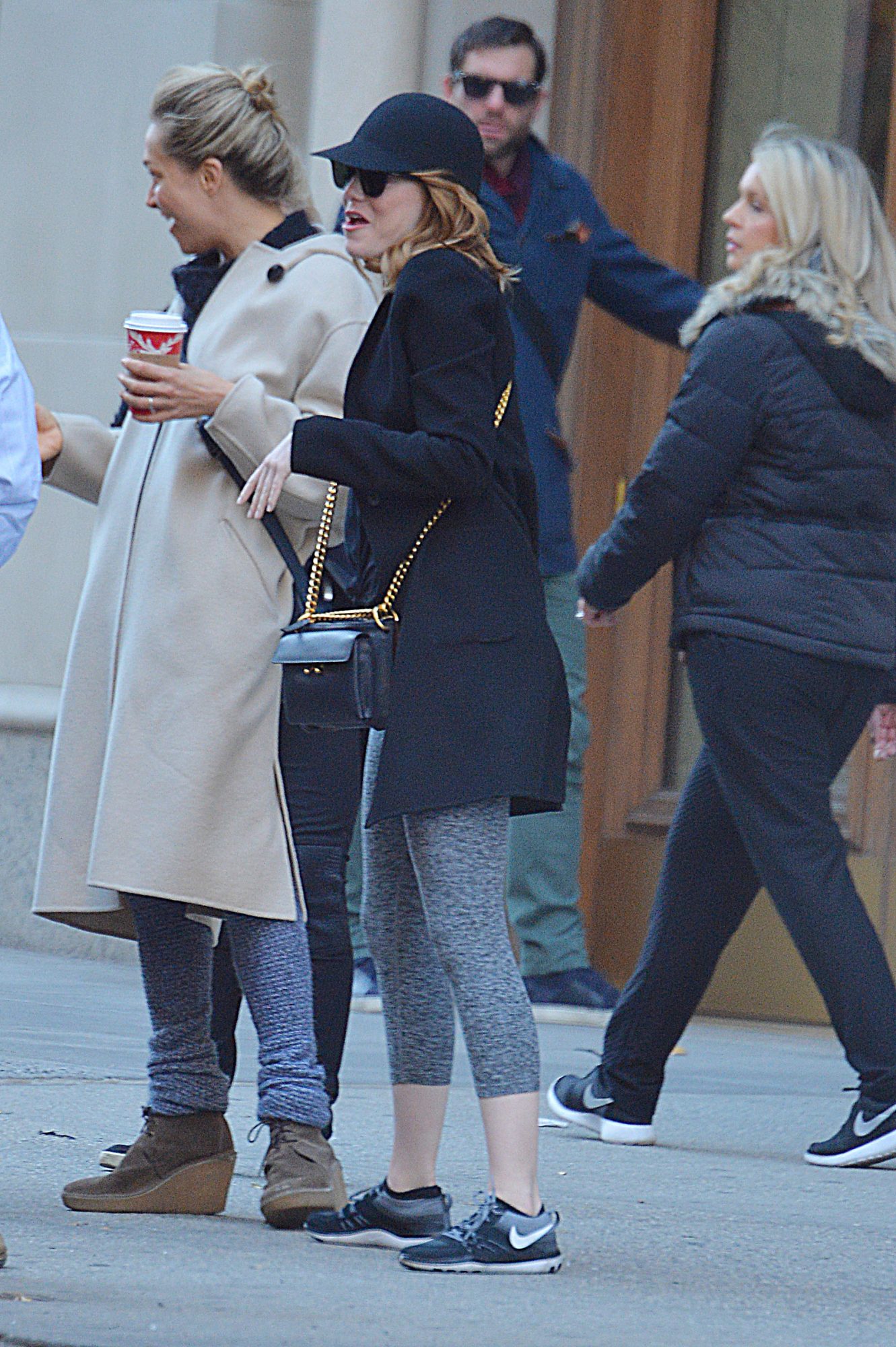 Plus, this workout look is pretty easy to recreate. You know, if you were so inclined. Just remember the sunglasses, because they add some mystery and anonymity (even if you're not a famous actress trying to go undercover!).
Did we mention the hair? OH, the hair! DIG how her red locks are loosely falling across her shoulders. No fuss, no primping, just out of bed and out the door. Basically.
How do you do it, Emma? We'll be taking a page from your style book, that's for sure. And please keep doing YOU, because we're loving every moment.