Emma Stone jumps on the puffed sleeves trend train — and slays
First there was the resurgence of '90s style — from chokers to plaid shirts to tiny hair buns. Now, it seems, '80s fashions are set to make a comeback — and Emma Stone in a puffed sleeve dress is all the proof we need.
The actress stepped out for the AFI Fest showing of her new film, La La Land, in Hollywood on Tuesday wearing a black velvet Armani Privé dress with a front slit, puffed metallic sleeves, and a matching puffed peplum.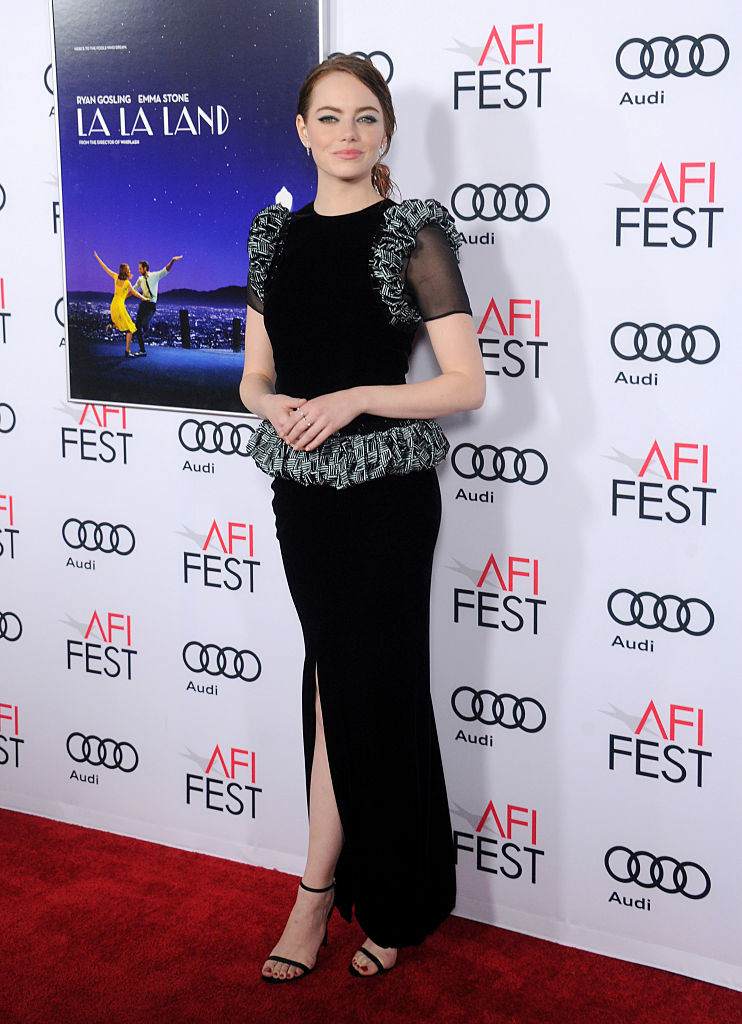 Slay, Emma, slay!
We've seen the puffed sleeve trend pop up regularly on red carpets this year. Beyoncé rocked the look in latex form at the Met Gala in May, to dazzling effect.
Then style icon Diane Kruger wore a puffed sleeve dress to the New York City Ballet's fall gala in September.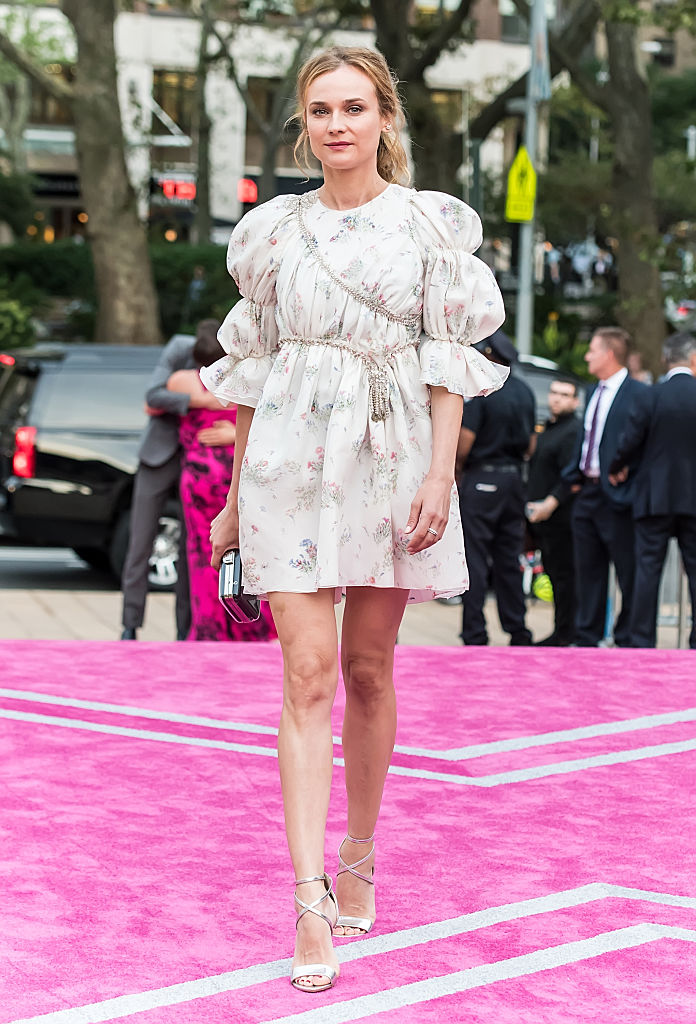 And even tennis star Maria Sharapova showed off her take on the trend at the CFDA/Vogue Fashion Fund Show and Tea in October.
https://www.instagram.com/p/BMEY8wEgAs0
The look has dominated runways this year, too, with designers as diverse as Gucci, Kenzo, and Dior showing styles featuring puffed sleeves.
https://www.instagram.com/p/BMjj4lKDt_o
But wait! This isn't the first time we've seen puffed sleeves make a return to our closets. Natalie Portman brought the trend back in 2008, which led pretty much every star in Hollywood to wear the look in 2009. And even in the '80s, puffed sleeves were a throwback to the "leg-of-mutton sleeves" that were popular in the 1820s.
So really, they were due to make a return — and we'll probably see them again at least once or twice more in our lifetime. That means if you haven't yet, it's time to get on board this trend train!