Emma Stone and Jonah Hill are reuniting for this new Netflix show, and we are LOLing already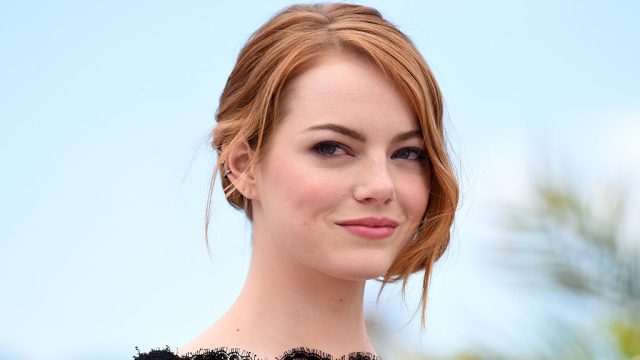 Our favorite comedic actress Emma Stone's star continues to shine brightly thanks to her award-winning role in La La Land. And so imagine how excited we are to learn that Emma Stone will team up with Jonah Hill for a new Netflix series! Our favorite Superbad duo will reunite all over again, this time on the small screen. This ten-part series will be directed by Cary Fukunaga of True Detective fame. So you know it will be good.
Of course we remember how well Emma Stone and Jonah Hill work together!
According to Deadline, Emma Stone and Jonah Hill met last week to discuss the series while in LA for the SAG Awards. (Later that night, Jonah Hill adorably presented Emma Stone with her award for Best Actress.) The show, currently titled Maniac, revolves around a character named Espen. He is a mental patient at the psychiatric ward. And he escapes reality frequently by living in a fantasy world in his mind. It will be written by Patrick Somerville and based on a 2014 Norwegian series.
As we eagerly await new details, one thing is certain: The cast and director are stellar.
And, considering Netflix's current stellar track record, we're very, very excited for this new offering!
Plus, these two have fantastic chemistry:
Could they be any cuter? The answer is yes, and we'll likely see proof of that in Maniac.