Emma Stone and Jonah Hill are *definitely* tripping out in the first pics for Netflix's Maniac
We've all been there: you're a broke college student searching for any spare penny you can find to put towards your food budget (and by food budget, we mean of course mean pizza and beer). Then you spot that flyer near the Psychology building advertising paid trials. All you have to do is give up an hour of your time, take some tests put on by grad students and get a crisp $20 bill for your time and effort. That's enough cash to keep you going for a whole night of collegiate shenanigans! But hopefully none of those trials went horrifically wrong like on Netflix's Maniac. Because we definitely *won't* have what Emma Stone and Jonah Hill are having. Hard pass, man.
Netflix just released first look photos from True Detective's Cary Fukunaga latest project, the black comedy series Maniac, and Stone and Hill are totally tripping out in them. And we don't mean in a fun way. The comedy stars Stone and Hill as two strangers who find themselves caught up in a bizarre pharmaceutical trial gone awry. And based on their totally freaked out facial expressions, this whole experience is not worth the extra cash. Did you think Stone's eyes couldn't get any bigger than they already were? Oh man, were you wrong. Something is definitely wrong here … or is it all in their heads? Let's just say we wouldn't want to be Hill right now.
If you want to spoil yourself (although we totally recommend not doing that, don't ruin the fun!) Maniac is a remake of the Norwegian show of the same name, by Hakon Bast Mossige and Espen PA Lervaag, which already aired back in 2014. This 10-episode American adaptation landed a straight-to-series order at Netflix a year ago, and will premiere later this year on the streaming site.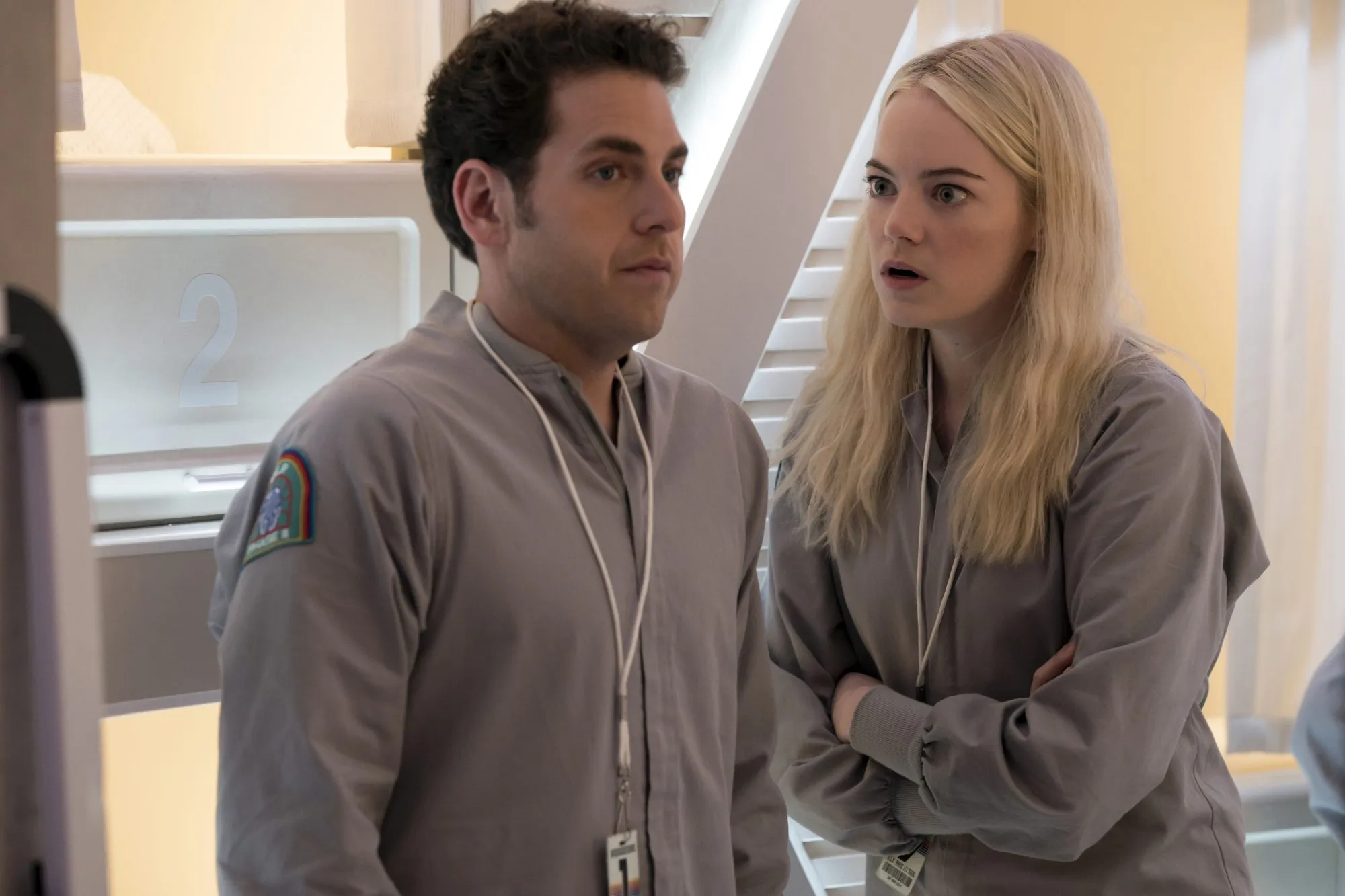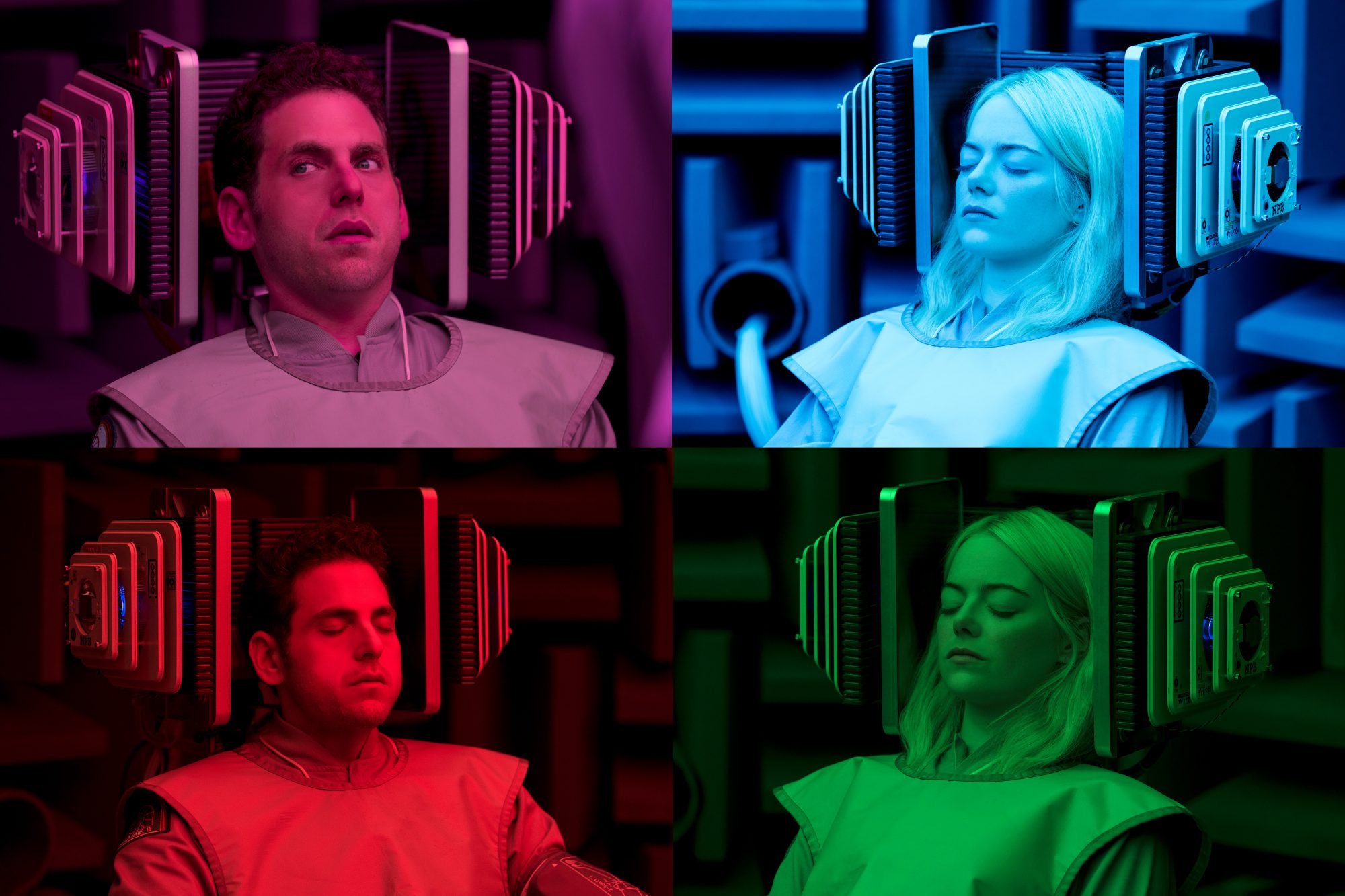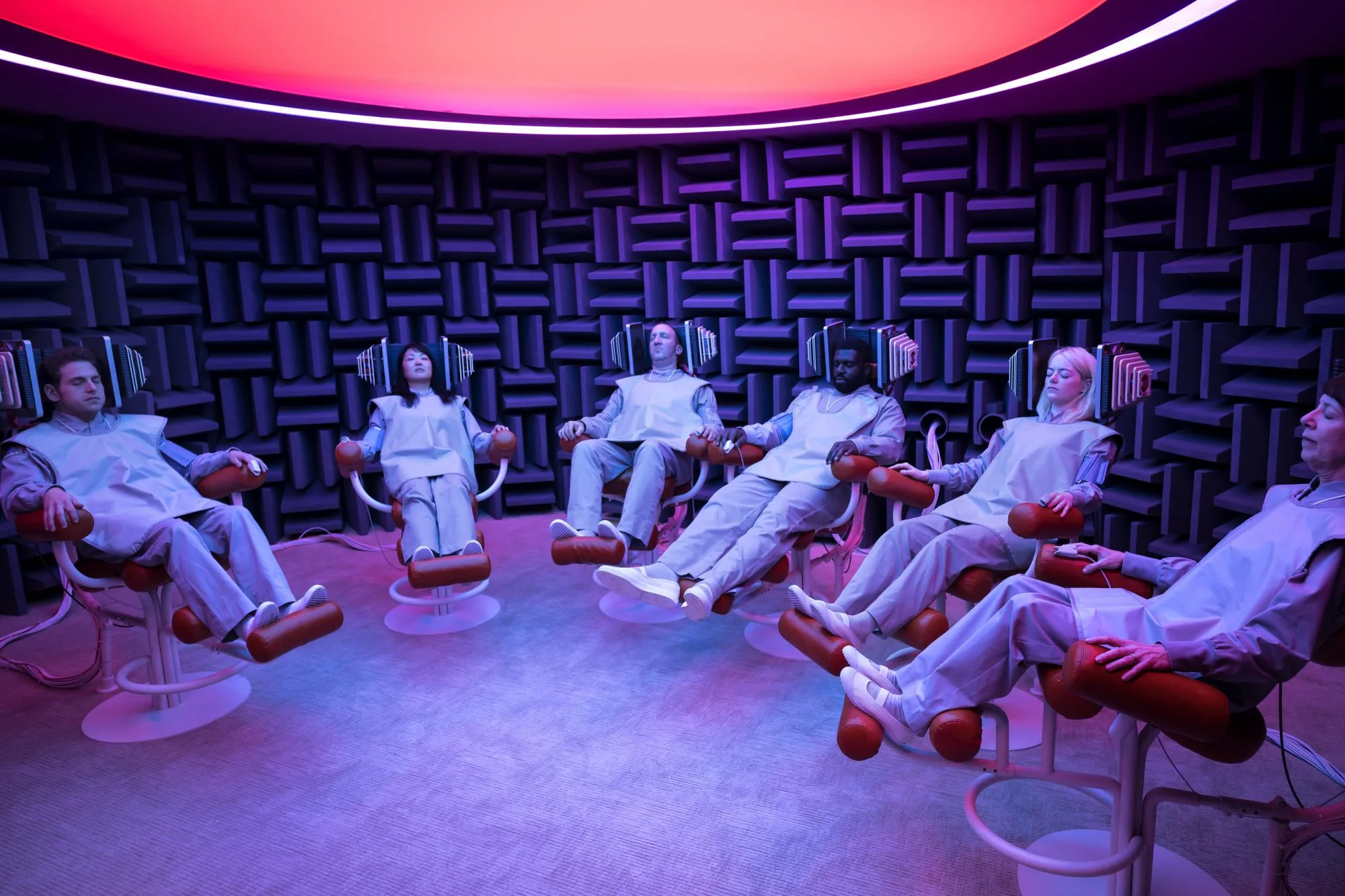 And if these first look photos aren't enough to win your interest, just check out the supporting cast: Sonoya Mizuno, Justin Theroux, Julia Garner, Jemima Kirke and Sally Field. No, you're not hallucinating, this truly is a stacked lineup. Sign us up for whatever Maniac is going to be, because no side effects are going to be worse than missing out on this new series.