Emma Stone has officially made "airport chic" a thing in this all-black mod ensemble
Emma Stone has been wowing us in recent weeks with mega-glam style at a slew of promotional events (anyone else still not over Stone's yellow dress in La La Land? Just us? Impossible.). Seriously though, whether she's rocking a dusty blue retro dress with matching eye makeup or appearing as a vision in purple, she's officially cemented herself as — dare we say it — a style icon (at least in our eyes).
But looking totally glam on a red carpet when you have a team of personal stylists and makeup artists, while swoon-worthy, isn't exactly surprising. If you ask us, it's WAY more impressive when someone rolls off a plane after a long flight and still gives us style goals.
And Stone passed this test with flying colors when she was spotted at LAX airport in a super cool all-black ensemble with bold white sneakers.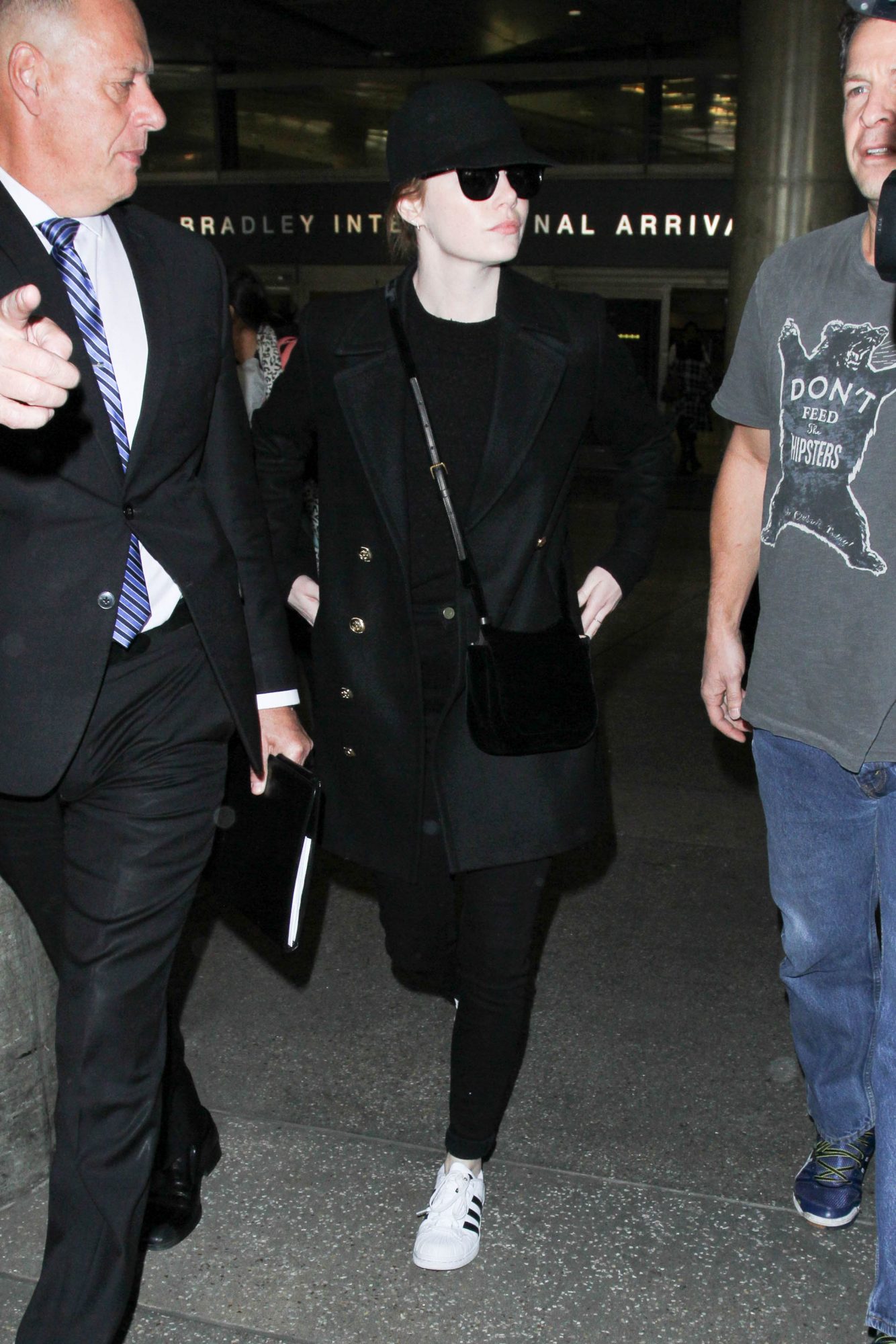 See what we mean? Stone's retro black hat, simple pea coat, and matching black skinny jeans give off an utterly and effortlessly cool vibe. And the white shoes, while perhaps unexpected, totally elevate the "I didn't try too hard but still look cool AF" vibe of this look.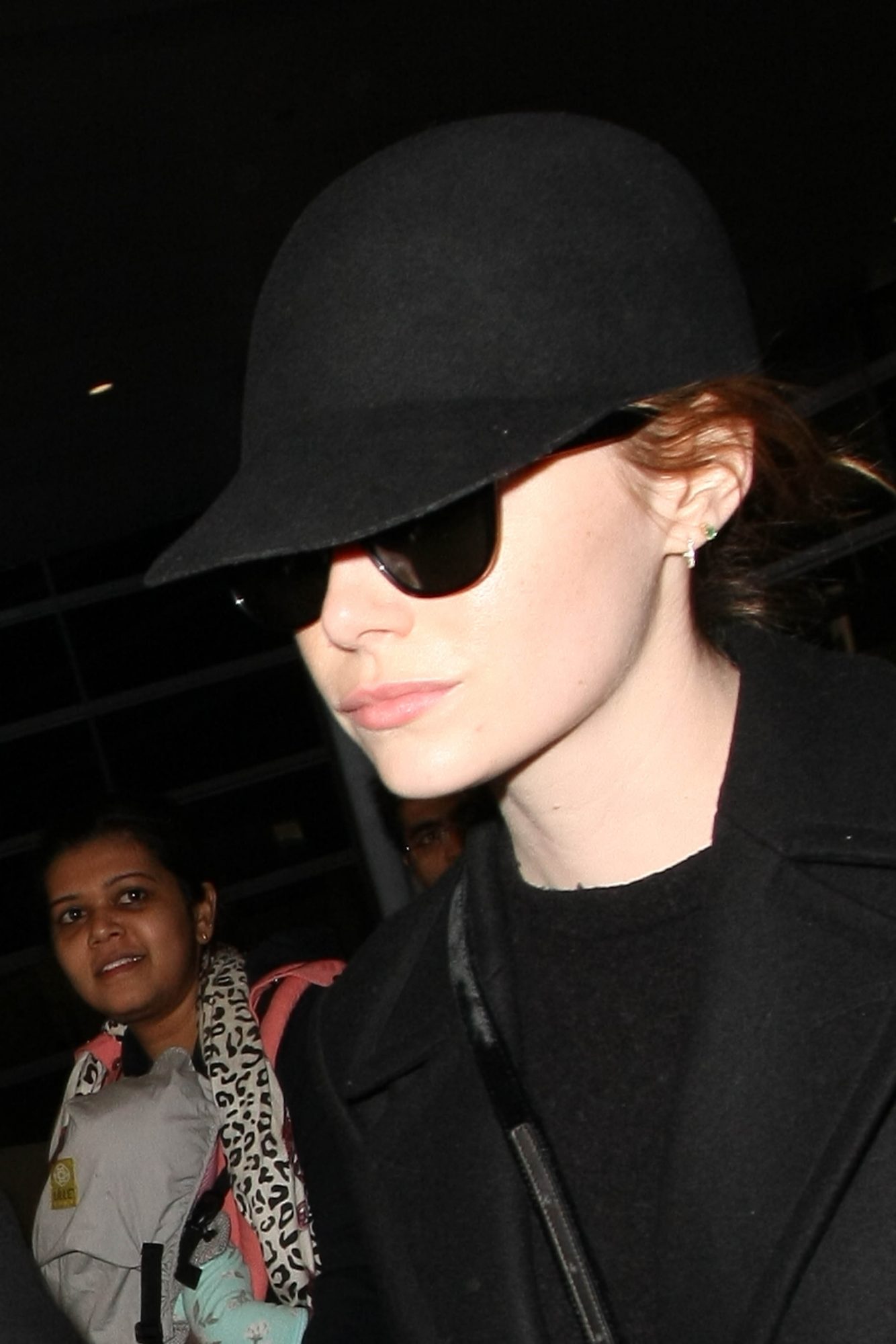 Oh, and we'd be remiss if we didn't mention just how much this is reminding us of one of our other favorite star's recent airport appearances.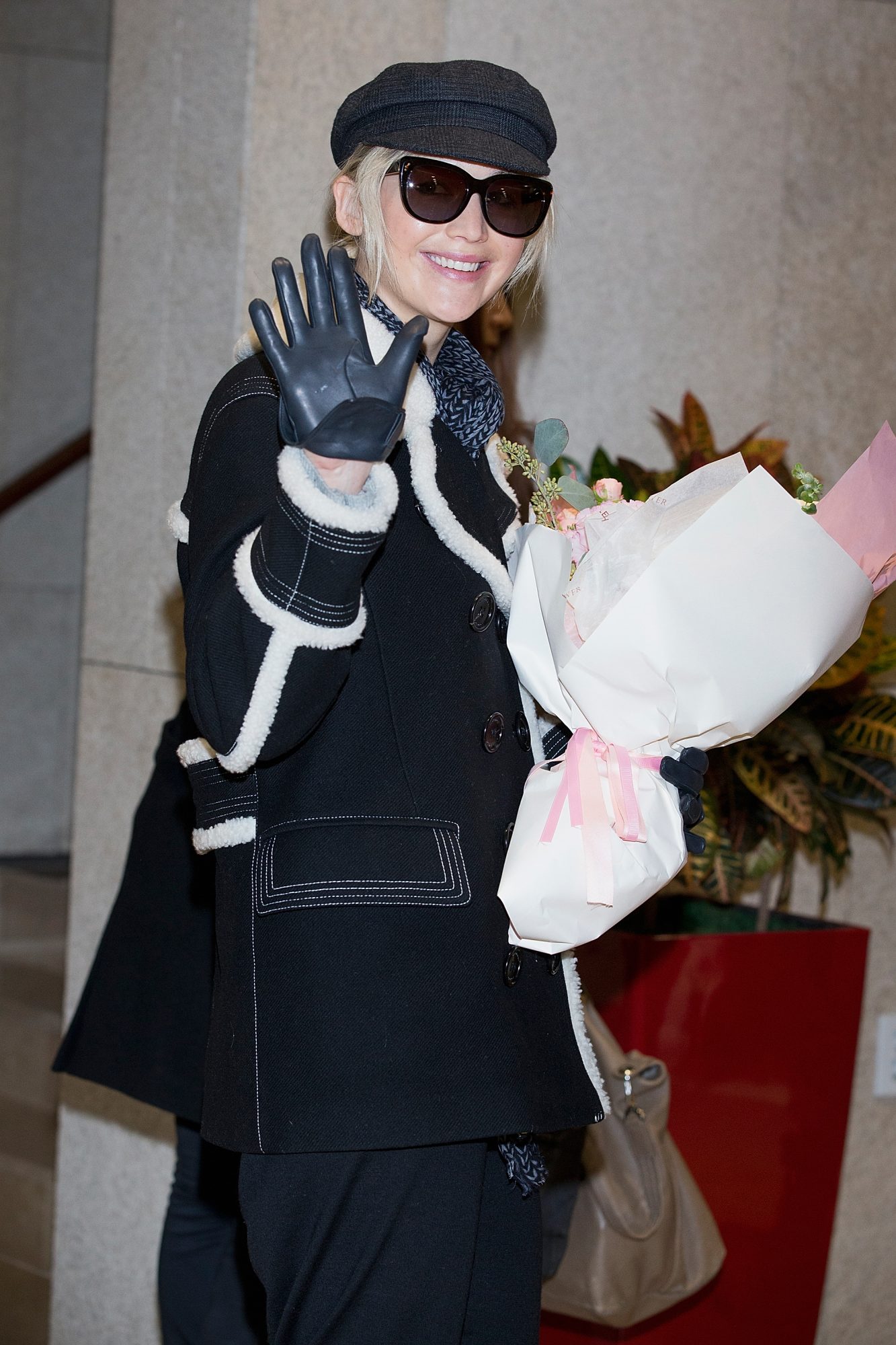 That's right: J-LAW!
We're calling it: Airport chic is now officially a thing. And, brava to anyone and everyone who can pull this off, because again, rolling off a plane (after what usually amounts to little or no sleep and awkward napping positions while sitting upright) is NO EASY FEAT.
Our top recommendation for pulling this off for yourselves is opting for an all-black aesthetic and grabbing yourself a cool hat and sunglasses. Then you too can join the ranks of people who somehow look put together at every moment.
You're welcome, world!