Emma Stone looks like a glittering goddess from the '80s in this navy frock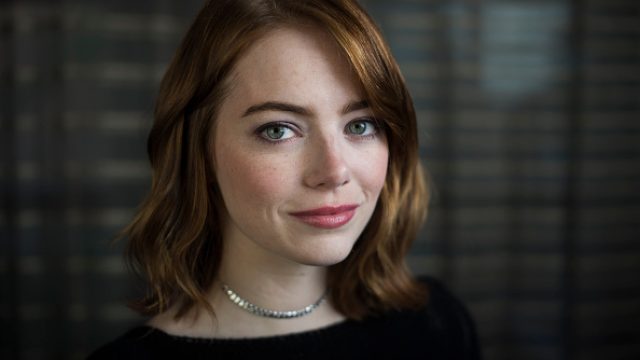 The only thing we're more excited about than Emma Stone's upcoming movie La La Land is Emma Stone's sequin frock. SO Old Hollywood, we're in love. Obviously Emma Stone has a track record for being generally awesome and showing us her incredible sartorial know-how, so we're not surprised, but just like…EVERYTHING about this look is so on-point. She wore this sequined dress to a Golden Globes event, and when we say wore, we mean slayed.
We're not sure if the whole ensemble is pinging our 'old Hollywood glam' or 'fabulous '80s prom look' love more, but regardless, it's totally gorg.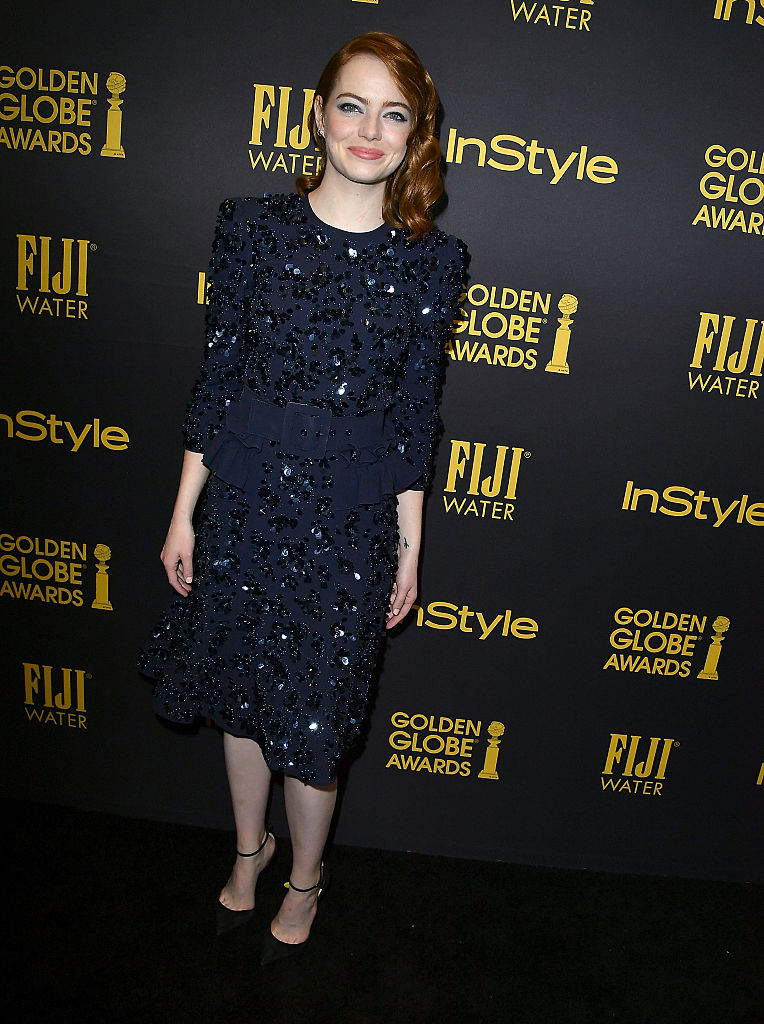 Her makeup was also hardcore KILLING IT. The blue really brings out the green in her eyes, and we love how simultaneously glam and fresh-faced she looks. This is definitely a look we're going to be recreating next time we get up early enough in the morning to do our makeup…
We've also got to talk about her thick belt. It adds such a unique touch and style to an already super unique look. This is one oversized accessory that we've just decided we don't see nearly enough.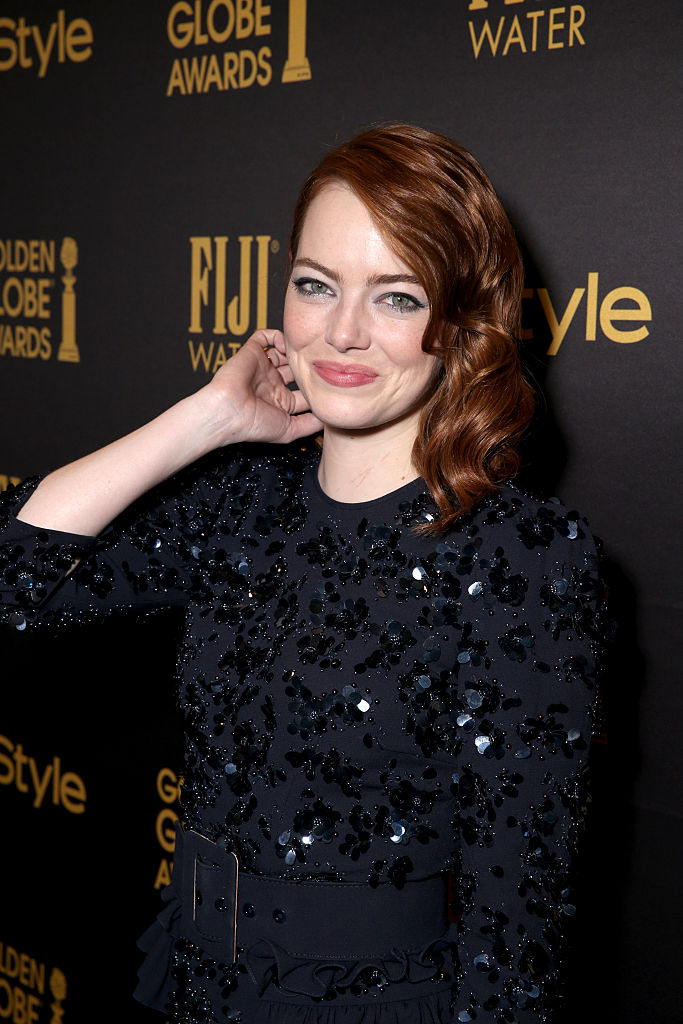 Also worth mentioning are her SHOES. They're hard to see against the black carpet, but in this candid, they're pretty much all we can look at, and we basically look like the heart eyes emoji while we're doing it.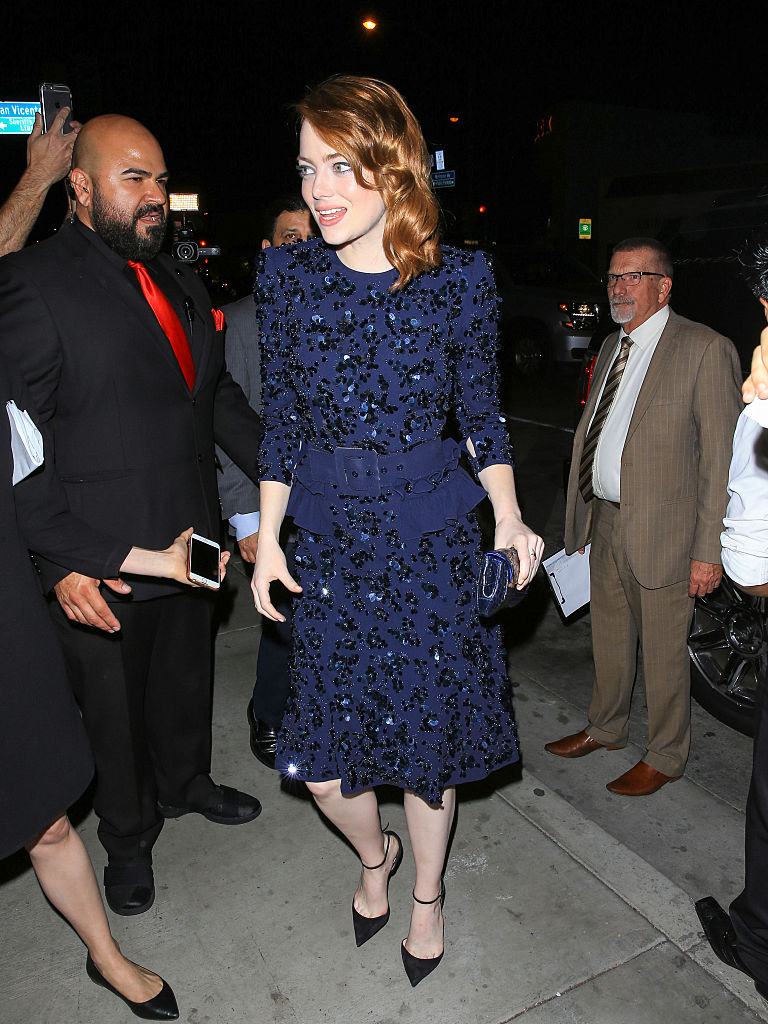 So, anyway…if Emma Stone is going to an '80s prom…does she need a date? Because we're available. Just sayin'.