Emma Stone's latest red carpet dress is basically a long tank top with a ~twist~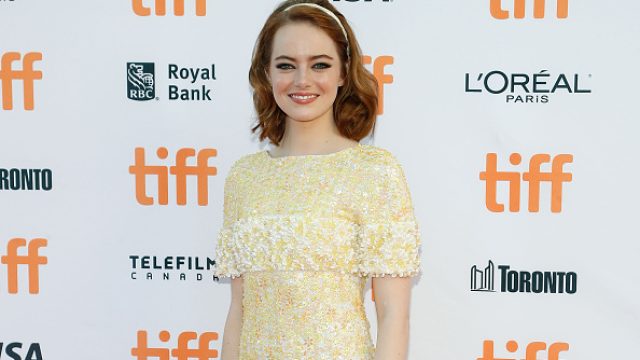 Emma Stone – whom we (along with every living, breathing creature on this planet) love very dearly – is pretty much always on-point in the style department when she steps onto a red carpet. Seriously, Emma Stone's sartorial game is STRONG as hell. She recently attended an event to honor Bill Murray, and once again wowed us with her ability to wear something simultaneously simple and fabulous. The dress she chose is essentially a really long, beautiful, bejeweled… tank top.
We don't mean that to diss the dress — the dress is clearly a work of art that makes us think Emma Stone should be hanging out in West Egg with Gatsby, but we mostly love how it looks like something we could casually slip into and look AMAZING.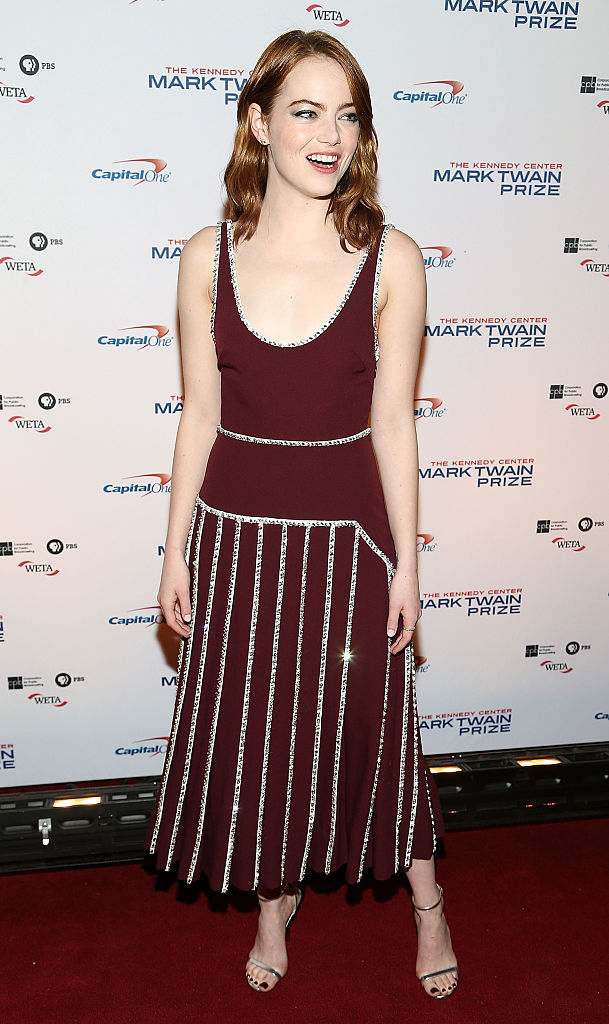 Could she have possibly picked a better color for her complexion? It's literally perfect. We're obsessed with everything about it, from the casual boy-tank-esque top to the flirty, flowy skirt.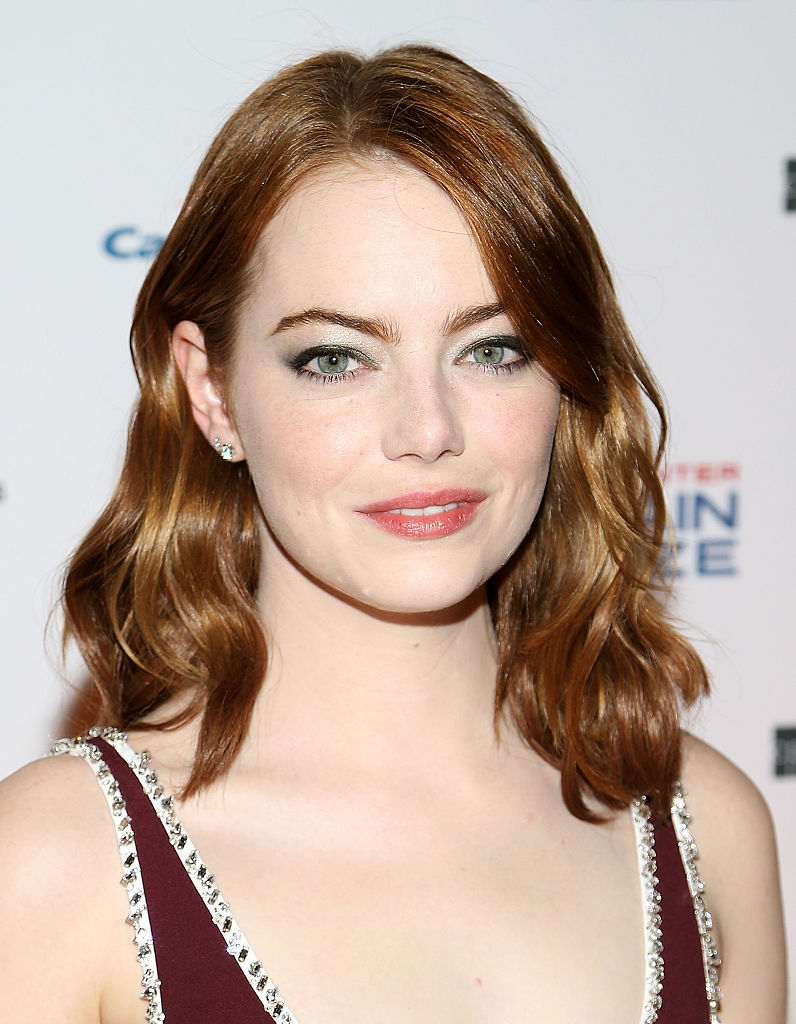 And of course, her makeup was also STUNNING. Her lipstick color especially, we love. It's kinda unexpected, contrasting with the berry of her dress, but it woooooorks.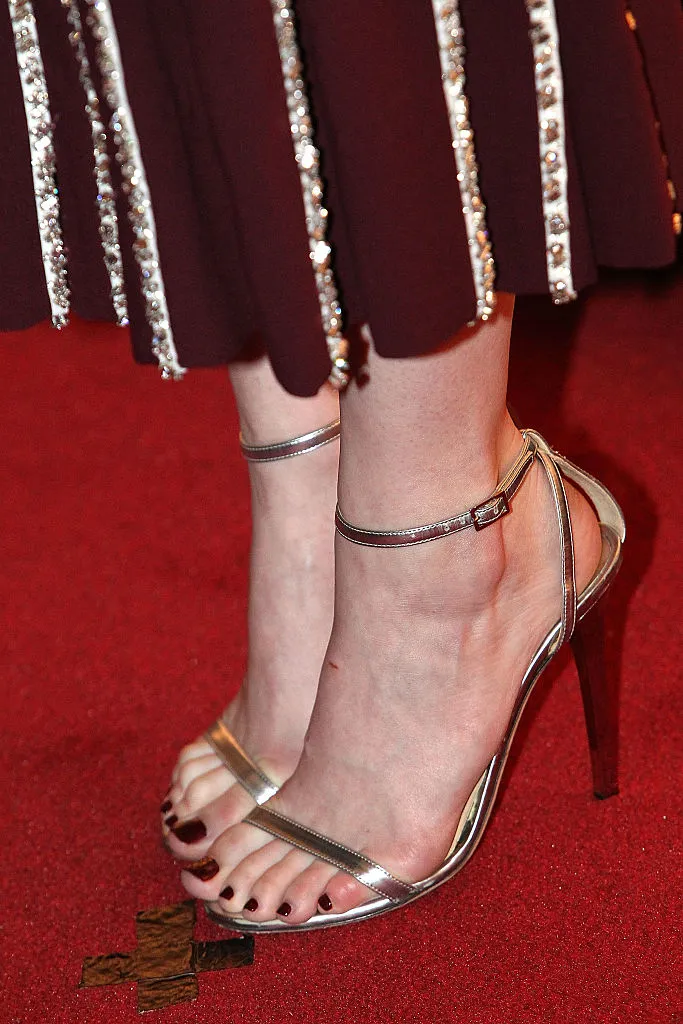 Also HI, these shoes. We love matching the metallic details of the dress to these metallic heels. And her nail polish totally matches the dress. SO GOOD.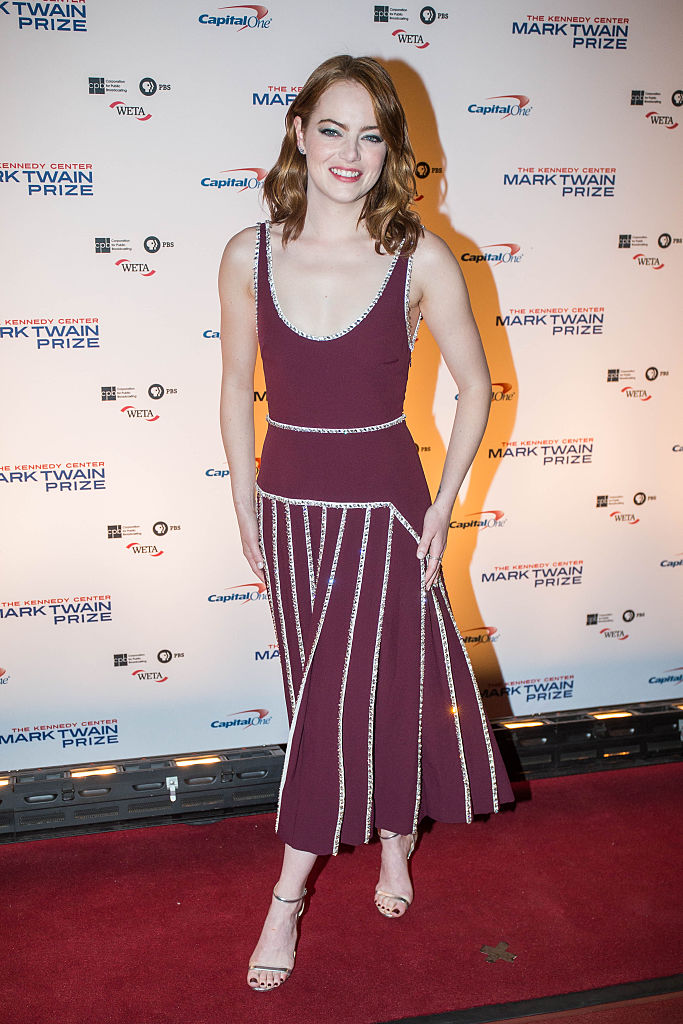 We also loooove the way the lines of the skirt look when she moves, and we can only imagine how beautiful and ~sparkly~ it looked in person. Swoon. Move over, Daisy. Emma Stone is coming to overtake you in the realm of Ultimate '20s Babe.