This actress was actually supposed to play Emma Stone's character in "La La Land," and we don't know how we feel
We love Emma Stone and Ryan Gosling movies. Wait, scratch that. The world loves Emma Stone and Ryan Gosling movies. But weirdly enough, their new film La La Land — which is already getting a ton of positive buzz — didn't initially have the two in mind.
In fact, Emma Watson was going to do the film, and kept waffling back and forth as to whether or not she wanted to work on this film, or Beauty and the Beast. As we all know, Belle won. But, it wouldn't have been Watson and Gosling — which would have been a pretty interesting pairing as well. It would have been Watson and actor Miles Teller.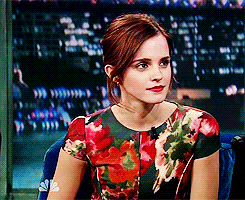 "...What I will say is that the casting of this movie during the six years it took to get made went through lots of permutations, and it's true there was a moment where Emma Watson and Miles Teller were doing it," said Damien Chazelle, writer and director of La La Land. "And neither of those casting things wound up lasting or working out. But it was part of the up and down of this movie: that we were about to make it, we were about to not make it, about to make it, about to not make it.
Huh.
Rumor has it that Teller dropped out based on financial reasons. As for Watson, it's hard to tell whether or not she regrets bowing out of this one, as it's already being whispered about as an Oscar contender. Truthfully, since Beauty and the Beast looks fantastic, we're sure it would have been a win/win situation either way!
Stone also made the most out of the recast. Her involvement in the film actually won her Volpi Cup for Best Actress, which is pretty impressive. Chances are, the right Emma ended up with the right part.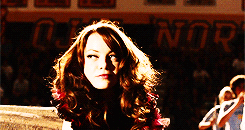 Even though you surely can't wait to check out La La Land for yourself, you'll have to hold out just a tiny bit longer — the film is scheduled to be released in theaters this December!