Emma Stone's bustier dress is the perfect vintage throwback look
While fall may only be a couple of days away, we still plan on wearing our favorite florals throughout the season. Fall is, after all, the season of nostalgia. It's when we get to pretend we're in a city far, far away as we clutch our warm coffee tight in our hands and hug our oversized cardigan close to protect us from the nipping wind.
Our wardrobe matches our fantasies, because we're constantly inspired by the vintage silhouettes, muted florals, and jewel tones that reign supreme in autumn months. Emma Stone's bustier dress is exactly what we're picturing.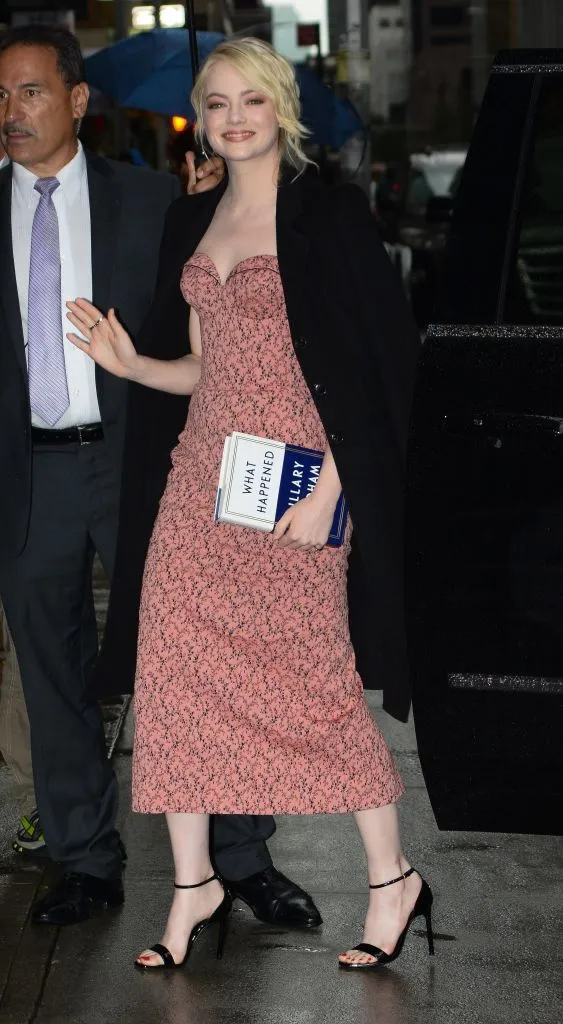 The pros of this dress are aplenty. The long length means you have every excuse to not shave your legs. The chic bustier top means you still look put-together. And the muted apricot color is the perfect transitional color from summer to fall. Add a trench coat and book to the mix, just like Emma, and you have an outfit perfect for fulfilling your wanderlust-filled autumn fantasies.
Emma paired her ensemble with single-strap black stiletto heels that took the colorful dress to new heights. We also applaud her choice of hair and makeup. With smokey, apricot-colored eyes, cheeks, and a matching lip, Emma proves that the monochrome trend works just as well with beauty. She finished off the look with a messy low pony and left a few curly strands near her face.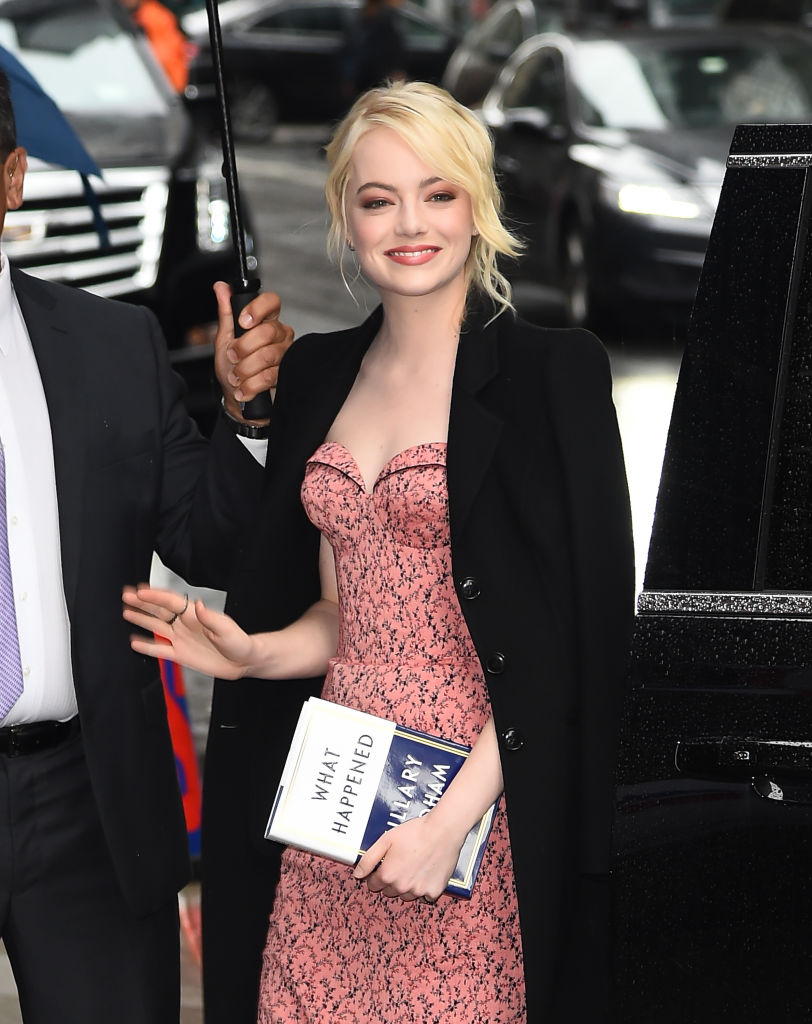 We'll be channeling our inner Emma by wearing our vintage-inspired pieces this fall.