Emma Stone and Bradley Cooper have adorable BFF reunion at a "La La Land" screening
Some things are certain in this life, and one of them is that Emma Stone is one of the most charismatic human being on Earth in all that she does, forever. Take La La Land, for example, which critics say "breathes new life into a bygone genre with thrillingly assured direction, powerful performances, and an irresistible excess of heart." In it, Ryan Gosling and Emma Stone (Gosling and Stone would honestly make a great pair of attorneys as well, names alone) star alongside each other for the third time, as a hopeless down-on-his-luck pianist and a hopeful young actress, respectively. Which brings us to the special screening of La La Land last night in Los Angeles, California.
The event was monitored by none other than Bradley Cooper, Emma's other other handsome several-times co-star. Cooper, of course, starred in Place Behind the Pines, on which set Ryan Gosling met future wife Eva Mendes (<3__<3), along with two different feature films co-starring with Emma. Mendes, Gosling, Cooper, Stone. What a beautiful and talented love …square?
Check out that coveted Bradley n' Emma chemistry as the two goofed off at last night's screening.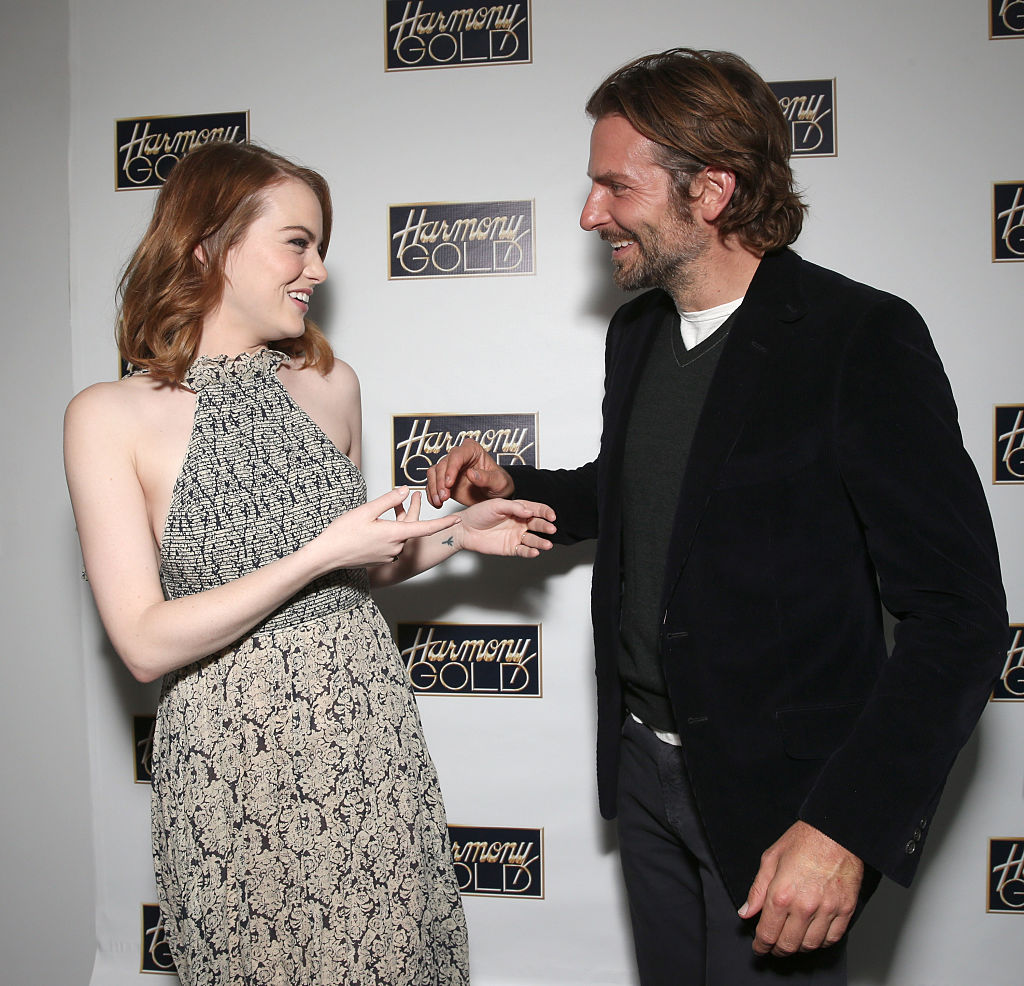 Uh, could you cut it out, you two? Just for second? It's almost TOO cute.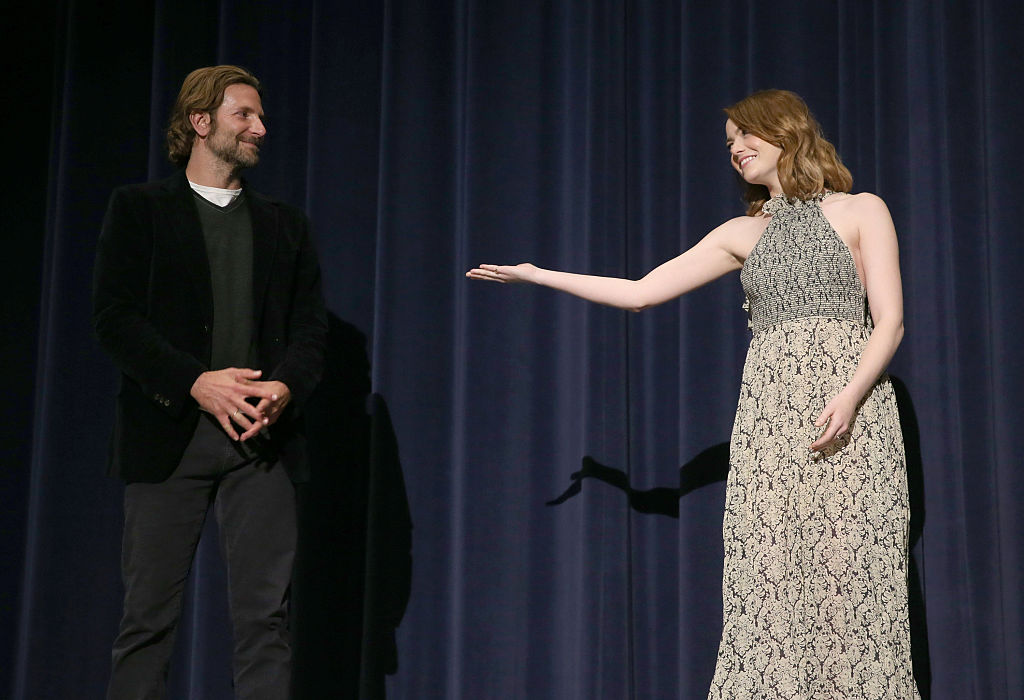 Who's to say how long this went on for…
"Ladies and gentlemen, acting legend and star of Aloha, Bradley Cooper!"
"Emma, that was my intro for you."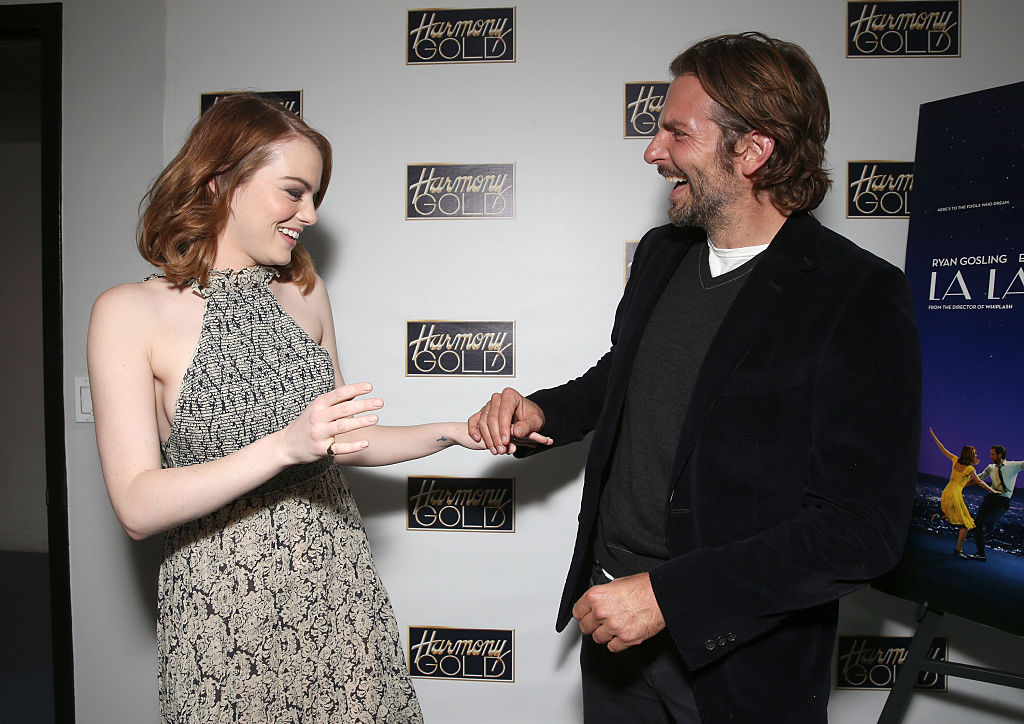 The La La Land goddess beamed all night in a black and white brocade-type print that exposed her shoulders and let her famous red hair and light eyes pop. Bradley stuck with his usual slicked back hair and business casual attire, and is it us, or does it look like he is playfully offended in this shot? Take it easy, Emma! You might want to work with him again!
See La La Land in theaters December 9!