Emma Stone opened up about her biggest "flaw," and so many women will relate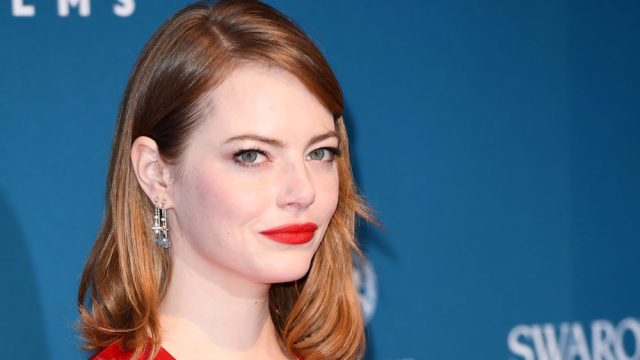 Being "likable." It's one of those nebulous, hard-to-pin-down qualities that so very many of us struggle with (especially those of us who happen to have been raised female, because girls are often socialized to be smiling, pleasant people-pleasers, even when we're not actually feeling smiley or pleasant). In an interview for the February issue of British Vogue, actress Emma Stone delved into this phenomenon, noting that it took her a long time to learn that not everyone's going to like you—and that's okay.
At one point in the piece, the interviewer brings up Stone's "charming" public persona. "Part of that is my damage, you know? Part of that is my flaw," Stone replied, per E! News. "So that was a major lesson, not falling over myself to win over the unwinnable. [...] It's okay if not everybody likes you."
And, girl, we get it. So many of us are only just learning how to say no, how to voice our honest opinions even if it might ruffle some feathers, and how to just not worry or care if not every single person we meet likes us. It's both hard and freeing, and it's a process.
Stone also opened up about turning 30 this year, noting, "I got gloomy for about a week, but realized the most interesting part about becoming an adult is most things become bittersweet. I'm still finding my voice."
You can currently see Stone in the historical comedy The Favourite (for which she's already getting Oscar buzz)—in theaters now.