Emma Stone's "Battle of the Sexes" premiere dress sparkles like the Oscar she could win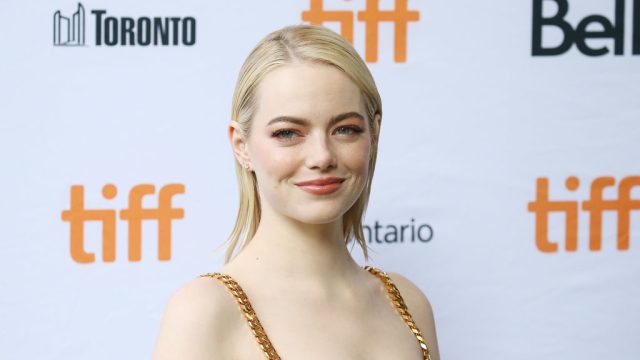 Everything about Emma Stone has us enthralled, especially when it comes to fashion. So of course we love her look for the Battle of the Sexes premiere! In a shirtdress, Stone sparkled like the Oscar she could win for the film. And Stone always dresses to perfection, whether she's going goth-glam at the premiere of mother! or choosing a more low-key look for the Telluride film festival.
ICYMI, Stone plays tennis pro Billie Jean King in the Battle of the Sexes, and her performance is getting Oscar buzz. While Emma won an Oscar for her performance in La La Land last year, we'd still love to see her take home another award.
Either way, we love her sparkly premiere look.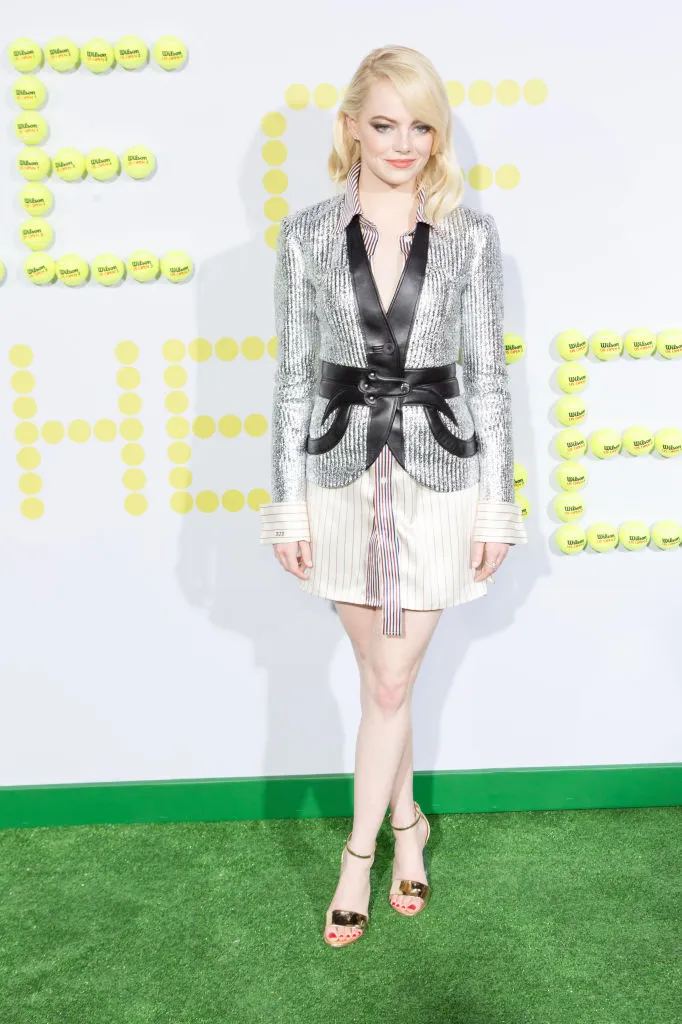 Stone's shirtdress is by Louis Vuitton, and it's the perfect mix of sporty and glam.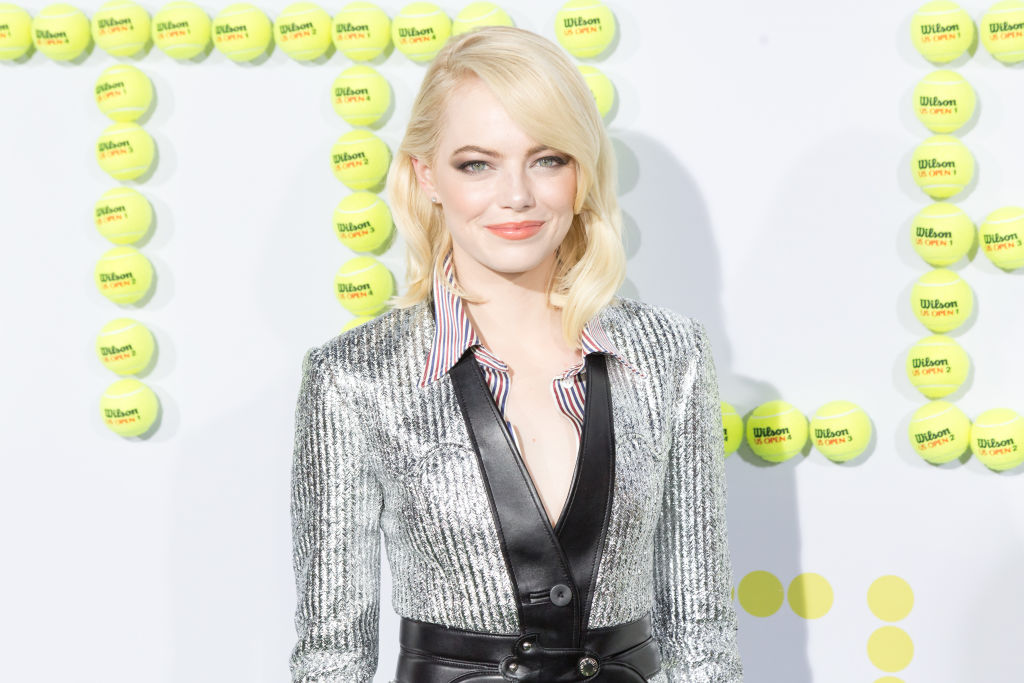 Stone also took several photos with tennis legend Billie Jean King herself, who Stone plays in the film.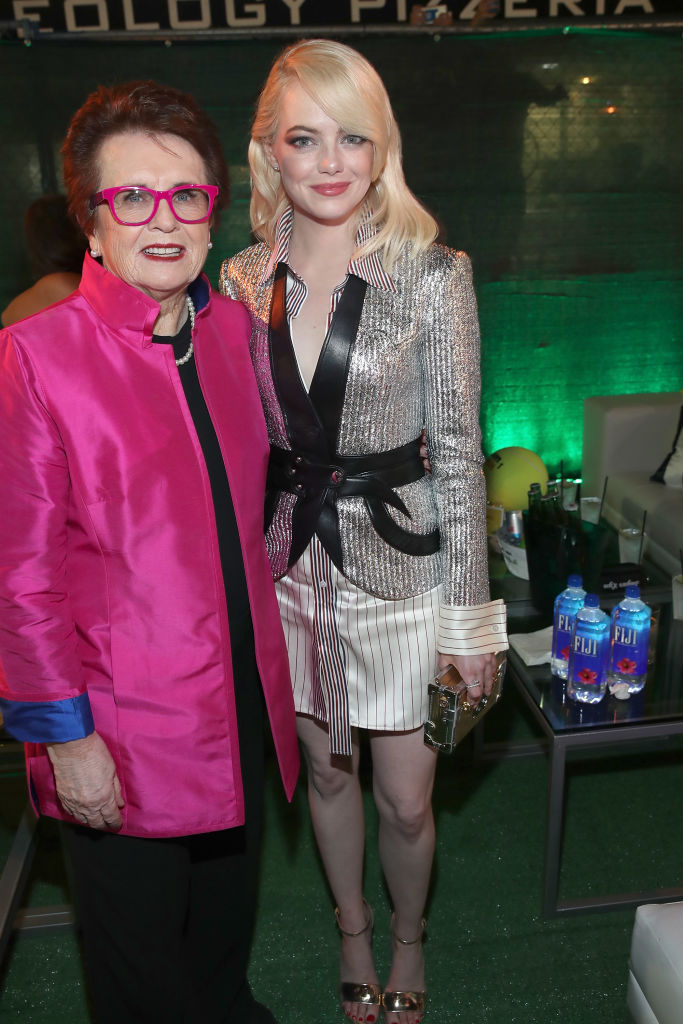 In case you forgot, Stone won an Oscar in a sparkly dress.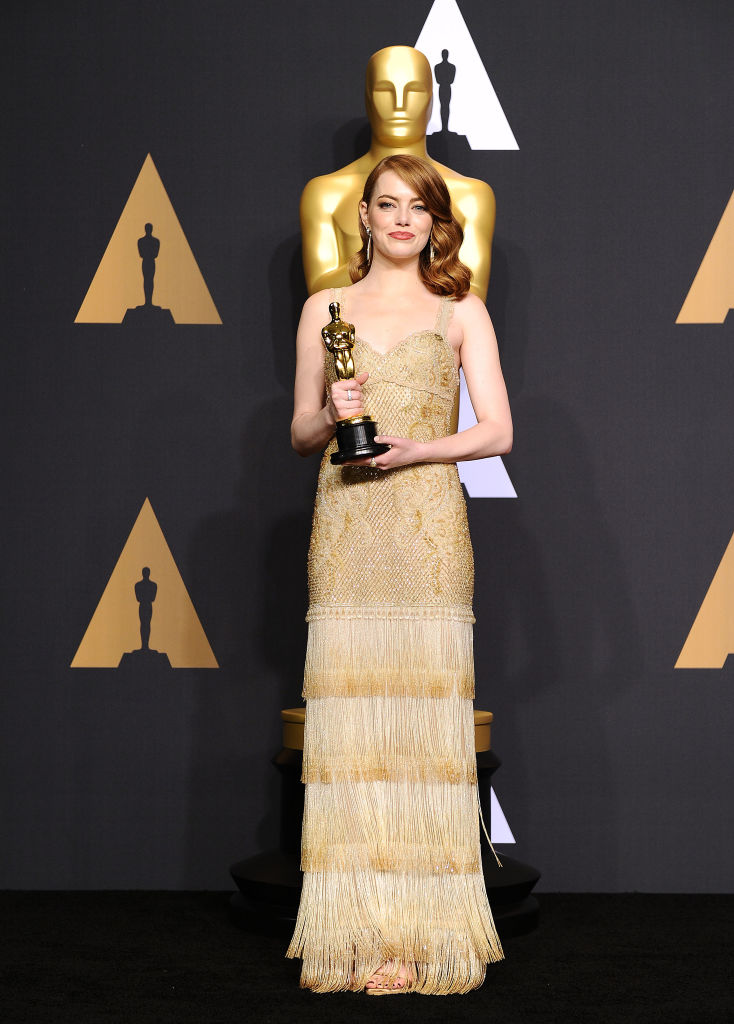 And tbh, her Louis Vuitton dress is kind of reminiscent of the Givenchy gown Stone wore to the Oscars. So is this a sign of Stone's second Oscar win? Or just a sign that we're all going to be wearing sparkles now? (Would anyone really complain? It's a fun style that would look good on everyone!)
There are still plenty of Battle of the Sexes events for us to see more of Emma Stone's looks. Will she continue to wear sparkles or will she change it up? We'll have to wait and see.