Hold the phone: Emma Stone once auditioned to be on Nickelodeon's "All That" (but didn't get the part)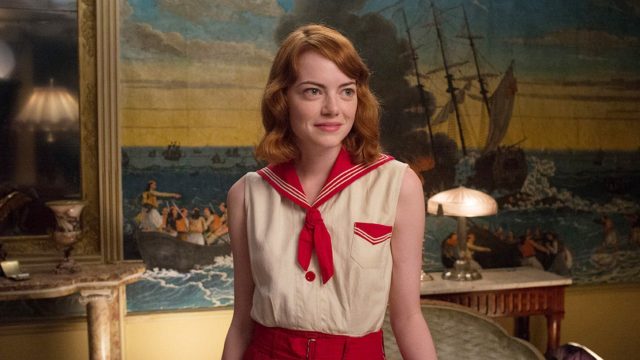 So, we're all obviously familiar with Emma Stone as a hugely famous and ridiculously talented Oscar-nominated actress. But success didn't happen overnight, and she went on some auditions as a child that didn't exactly pan out in her favor. Like…one for Nickelodeon!
That's right, according to an interview on the Tonight Show with Jimmy Fallon, Stone auditioned for Nickelodeon's "All That" when she was 12-years-old. As in, the sketch show for kids. And it did not go well. As in, she didn't get the part. And kind of embarassed herself.
Basically, Stone didn't realize that she was supposed to prepare characters in advance of the audition. So right before her name was called, she made up a few on the spot. Oh god. That legitimately sounds like one of our recurring nightmares.
https://www.youtube.com/watch?v=1R67sEyNTLc?feature=oembed
"I remember that one was a cheerleader that couldn't spell what she was cheering. And then there was another one that was actually pretty nuts: A babysitter who is possessed. So as she's reading books to the kids, she'll go like, 'Goldilocks and the [sudden deep voice] THREE BEARS," Stone told Fallon.
Even though she didn't make the cut for this series (FYI we would totally have watched those sketches!), suffice it to say she's doing all right. We mean Superbad, The Help, Crazy Stupid Love, Birdman, La La Land…we could go on.
As much as we'd have loved to have seen 12-year-old Emma on our Snick screens, this is also a pretty fantastic reminder to never get discouraged — even when things don't seem to work out the way you want. Also, um, always be prepared. Especially when you're auditioning for a sketch show.
[tempo-video id="5233358885001″ account="4607804089001″]
Can't wait to see Stone kill it in La La Land this month, and all the movies she does after that. With or without Nickelodeon, this girl was always gonna be a star!
H/T: Uproxx