Emma Roberts channeled '40s femme fatale Veronica Lake at the Oscars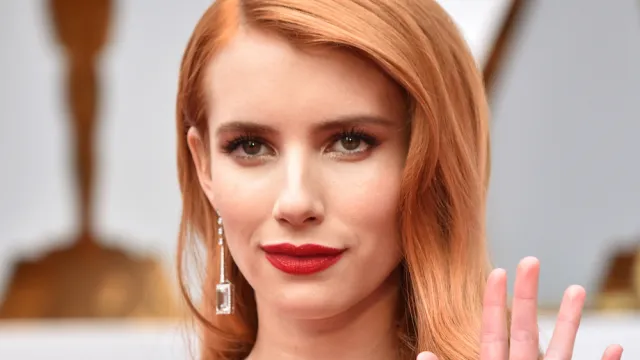 Our favorite Scream Queen channeled one of Hollywood's classic beauties last night at the 89th annual Academy Awards. Emma Roberts' hair is totally a throwback to 1940s actress and pinup Veronica Lake. While Emma is normally a beachy blonde, she recently spiced things up with deeper red curls that were softly swept to one side. In addition to classic curls and bold red lips, Roberts wore a vintage dress as a tribute to her aunt, Julia Roberts. Wearing vintage is not only a unique style choice, but a sustainable one too!
We are so in love with the vintage beauty lewk that Emma Roberts brought to the red carpet.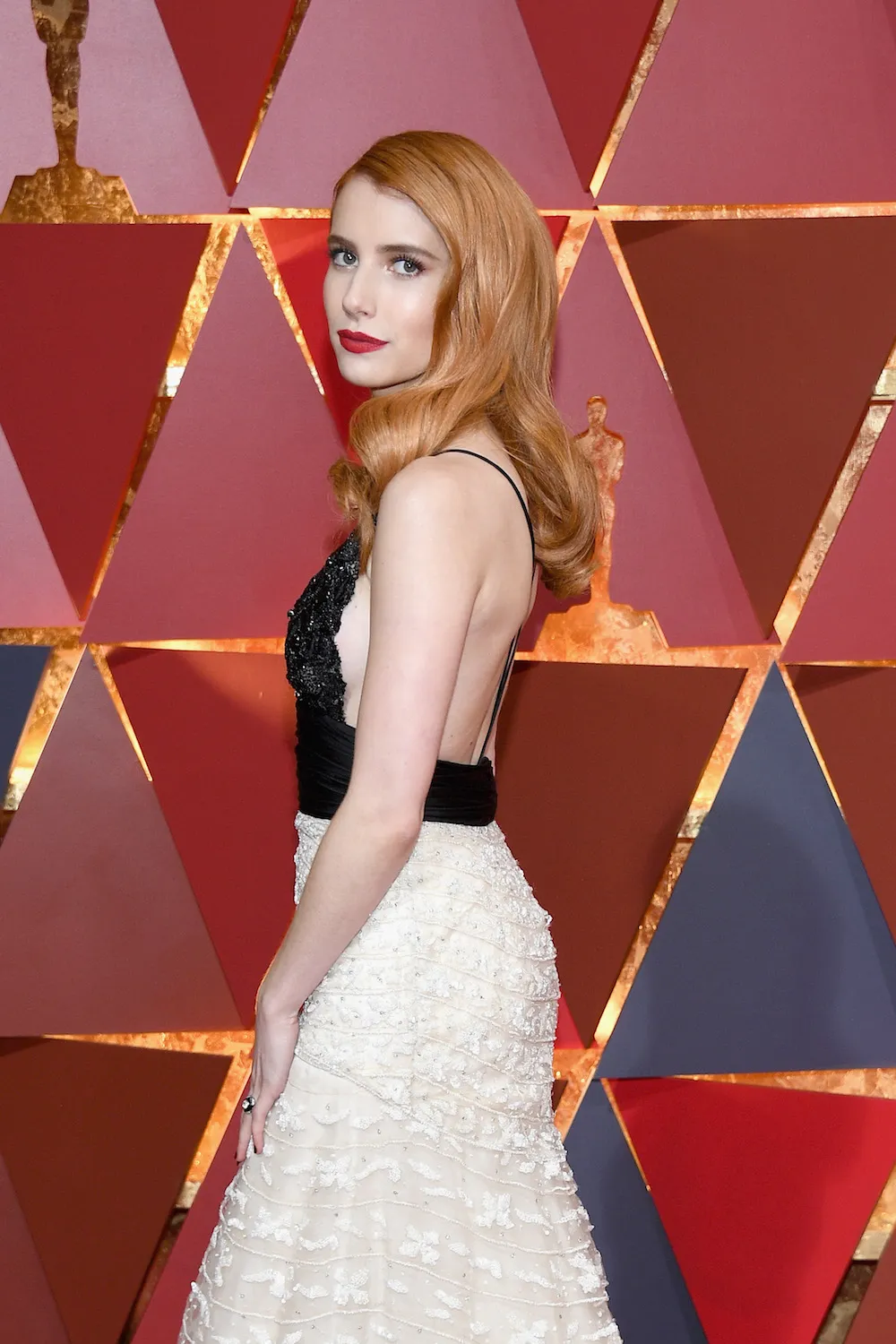 It was a pretty good tribute, even if it wasn't on purpose!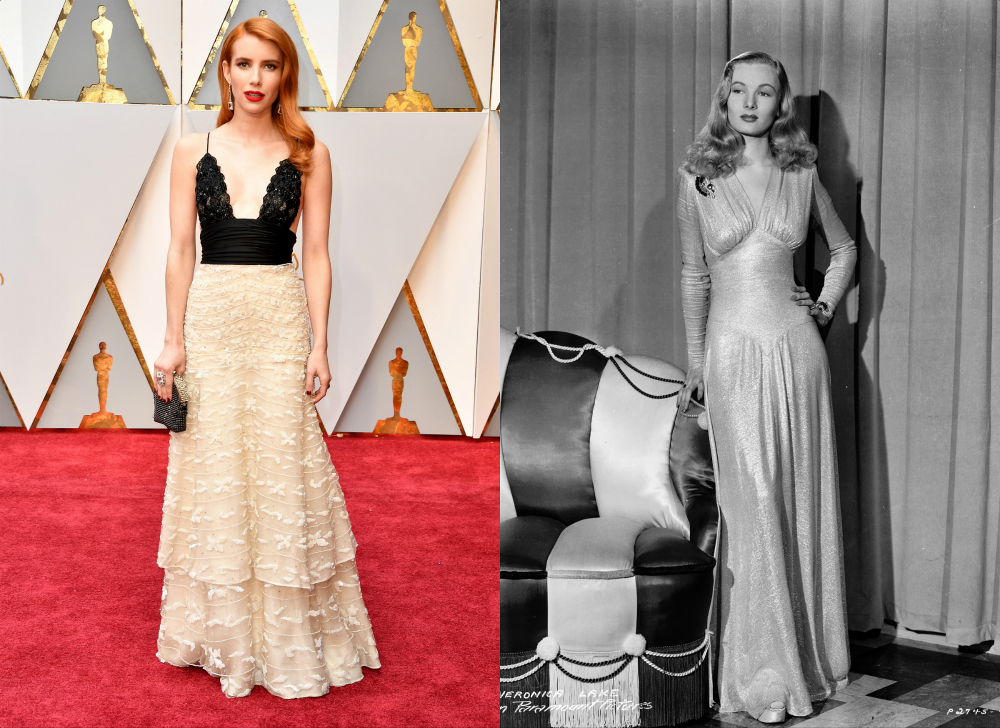 Emma looked gorgeous from dressing room to red carpet!
She relied on hairstylist Nikki Lee to achieve her fresh "Cayenne Spice" locks.
The warm hairstyle is a perfect compliment to her black and cream "skunk" dress!
She wore vintage Armani Prive, styled by sisters Brit and Kara Elkin. The delicate dress epitomizes the Golden Age of Hollywood!
She had her makeup done by lipstick queen Charlotte Tilbury!
You can get the same bold red lips here with Charlotte Tilbury's Matte Revolution in Red Carpet Red for $34! Tilbury also pulled a demure twist on a classic cat-eye for Emma's makeup. Rather than using black liquid liner, she used the Colour Chameleon Eye Shadow Pencil in Bronzed Garnet that you can get here for $27!
Emma Roberts pretty much emulated old Hollywood with this Veronica Lake homage at the Oscars!