Emma Roberts' Thanksgiving Instagram post is the biggest inside joke, and we're cry-laughing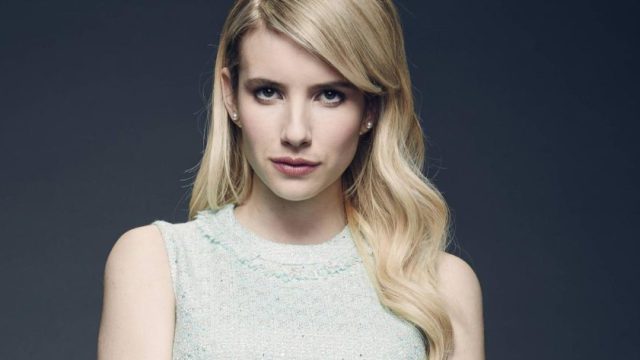 Emma Roberts has never been one to shy away from sharing her silly self on Instagram. Well, this Thanksgiving was no exception: Emma Roberts was one of many stars to celebrate Thanksgiving with a special nod to her fans. In this case, her Scream Queens sisters.
Many know Emma Roberts as Chanel Oberlin on Scream Queens, the Kappa queen with the unique style of a fashionista and the mouth of a sailor on leave. Seriously, many of Chanel's most inspired insults have become famous in their own right. And one of them, "Good evening, idiot hookers!" inspired Emma Roberts' most recent Instagram post.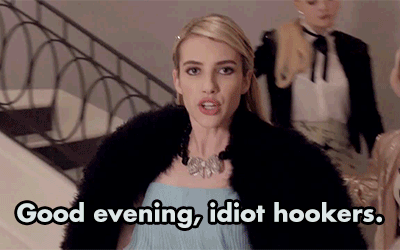 Yes, that's the one.
Emma Roberts celebrated Thanksgiving with a nod to her fans
We wonder what drink is hiding behind that hilarious inside joke of a wrapper? I guess we'll have to wait to see if Emma Roberts shares that on Instagram!
We also noticed that Emma tagged paramour Evan Peters in the post. While the two have been notoriously on-again-off-again, it seems they have officially decided to announce they're back together. In fact, both their Instagram accounts have been full of romantic nods to one another. For example:
Not to mention Evan Peters':
https://www.instagram.com/p/BNGDpyygKqv
We couldn't be happier for the two lovebirds!
Now we're just wondering what hilarious Scream Queens quotes will make it to Emma Roberts' Instagram next.
Perhaps "What fresh hell is this?"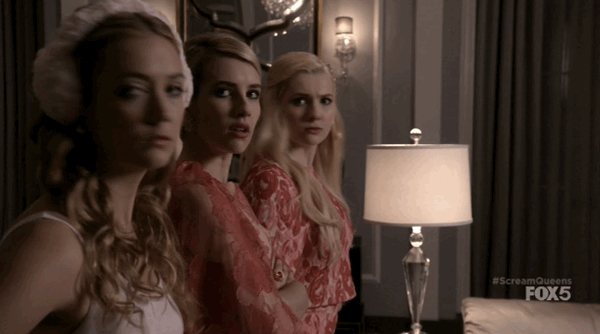 Classic Chanel!
Other possibilities include:
"I am not missing 'Waterfalls' for this. 'Waterfalls' is my jam."
"I'm sorry, did I ask you to pull down my panties and blow a compliment up my butt?"
"We have a side boob mixer, followed by a white party, where everyone is encouraged to wear slash be white."
"I am gonna barf on your face unless you get out of here."
"It'll be fun, like a 'Friends' episode… but someone's trying to murder all the Friends."
The show is chock-full of witticisms. And now that it's Thanksgiving break, this might be the perfect time to rewatch season one! Of course, Chanel Oberlin would likely have something snarky to say about that.