Emma Roberts is carrying the space fashion trend straight into spring
Everyone and their mother has been obsessed with space-themed everything for months. We mean, we've seen the galaxy print on leggings, sweatshirts, hats, and even shoes. And thanks to Emma Roberts, it looks like the space fashion trend is sticking around for spring. Honestly, we are totally on board.
According to W Magazine, Roberts appeared in a Markarian Saturn-and-moon print dress. Markarian is an emerging label out of New York City, whose Fall 2017 line offers beautifully classic silhouettes paired with exciting cutouts and modern patterns.
Just look at how elegant Roberts is in this dress. Seriously, this is our kind of daytime-to-nighttime dress.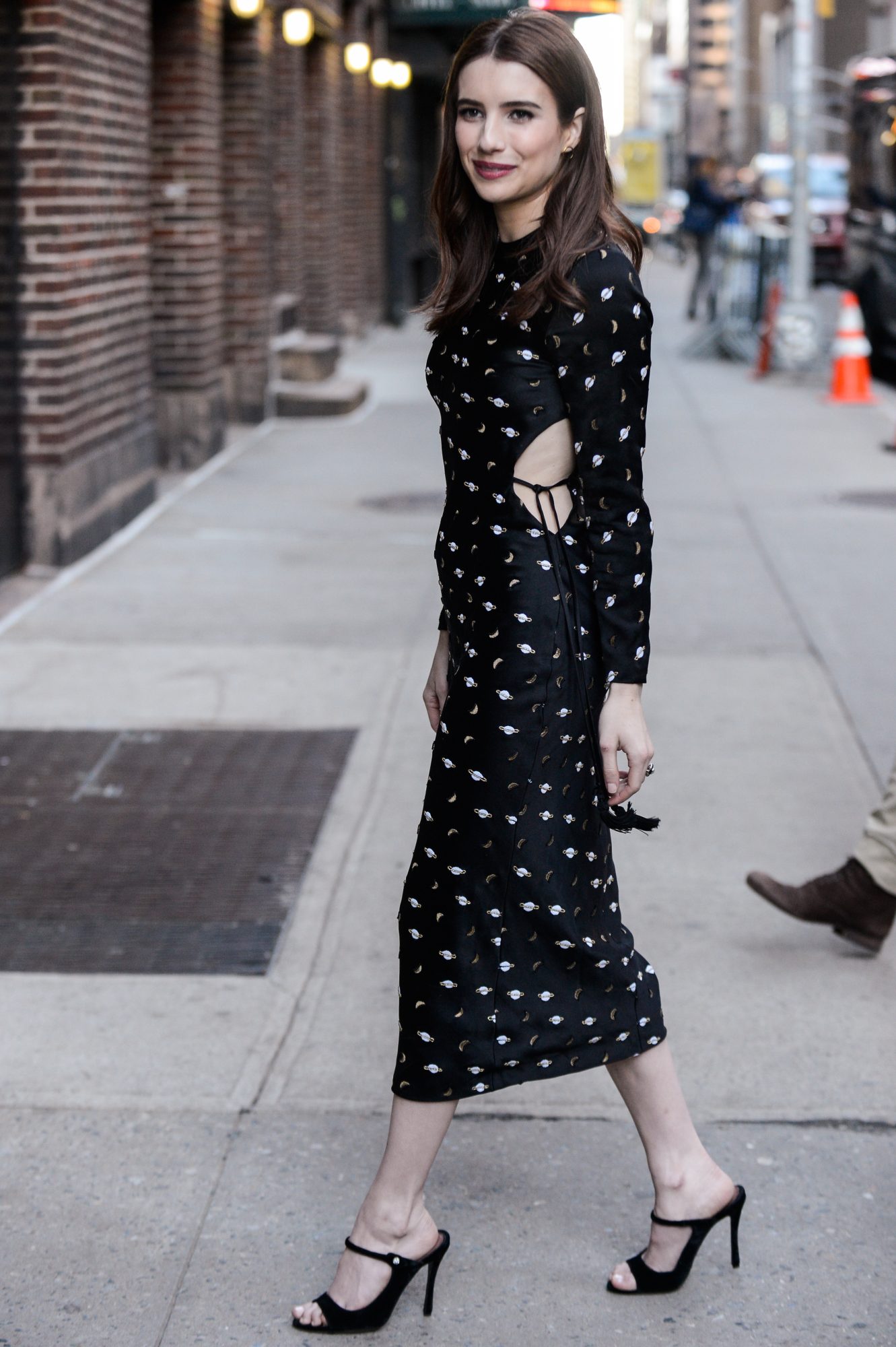 Roberts sported this look to The Late Show with Stephen Colbert, where she promoted her new horror film, The Blackcoat's Daughter. She stars alongside Kiernan Shipka as a student who is left behind at her boarding school during winter break. With Shipka, Roberts must endure and battle the evil that lives there.
Sounds pretty darn scary. But, one thing's for sure — this outfit is far from terrifying!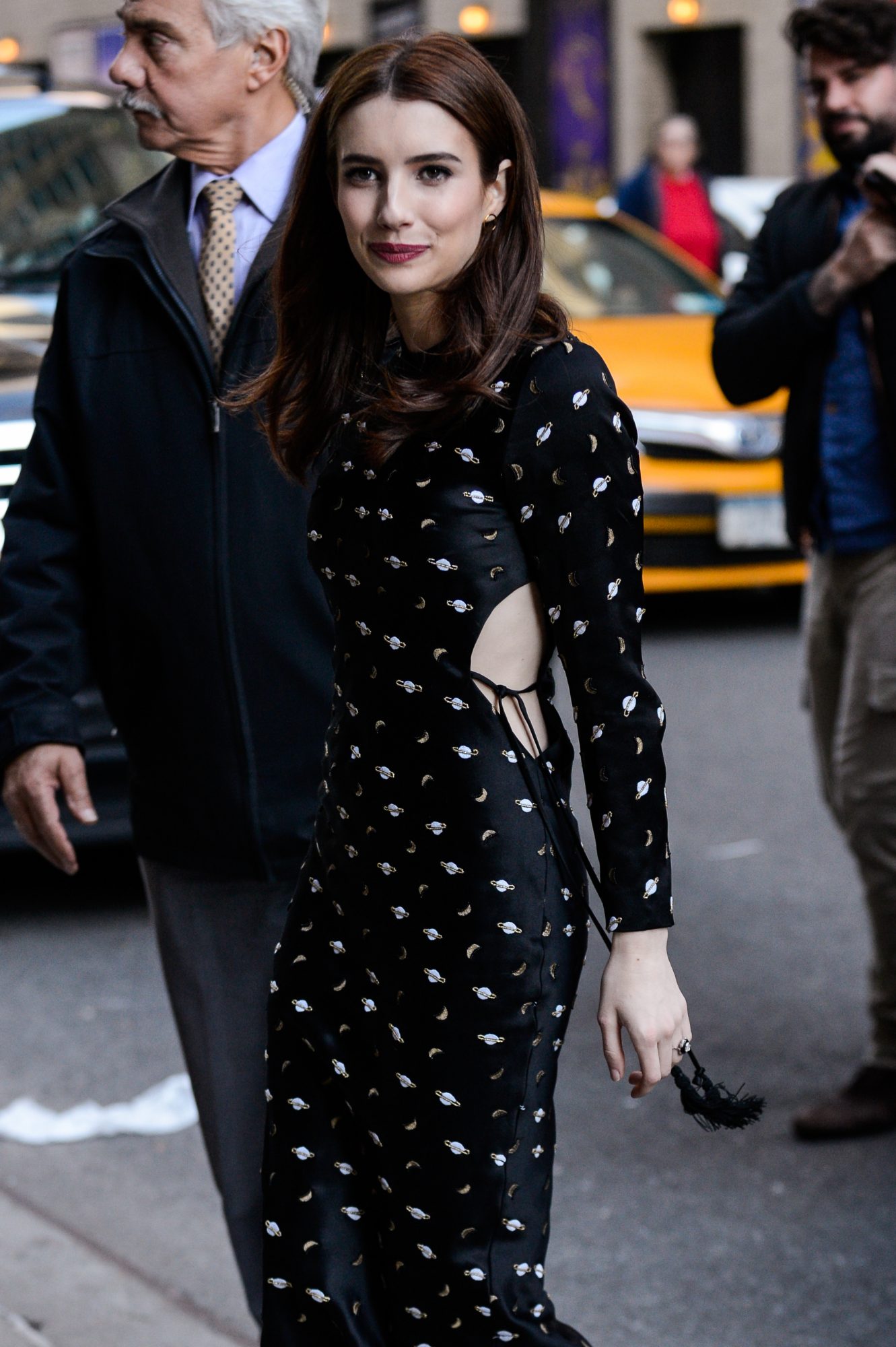 Earlier in the day, Roberts wore her space dress to the Strand Book Store to meet author of The Rules Do Not Apply, Ariel Levy. After recently launching an online book club with friend Karah Preiss, Roberts recommended Levy's book to her Instagram followers.
"In shock I got to meet Ariel Levy! Author of #therulesdonotapply! It's truly one of my favorite books. Wildly important you read it as soon as possible. See more on the @belletrist insta story ☺️," Roberts wrote.
It looks like our spring season is going to be filled with space-themed clothing and a lot of books. That's definitely something we're okay with. Thanks to Emma Roberts for making sure we're both fashionable and well-read human beings!