Emma Roberts and her smiley face purse are here to cheer you up ;)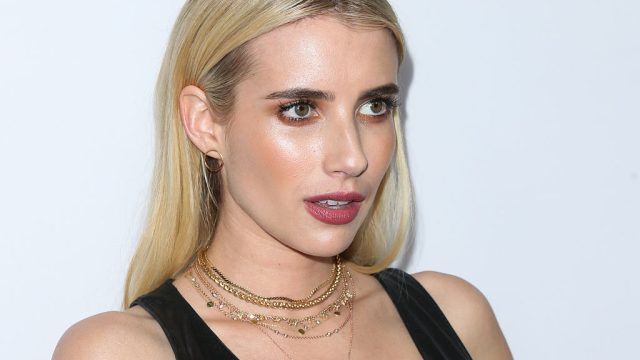 If you've been feeling a little down in the dumps these last few weeks, never fear: Emma Roberts and her LBD + smiley face clutch are here to cheer you up! The Scream Queens actress walked the red carpet at an Airbnb event in Los Angeles recently and her outfit totally brought a smile to our faces.
Dressed up in a sleek leather LBD, Roberts added a Gelareh Mizrahi clutch to her outfit for a pop of color and a cheerful sentiment. Finishing off the ensemble with layered necklaces, peep-toe pumps, and a wine-colored lip, Roberts' look was pure slayage.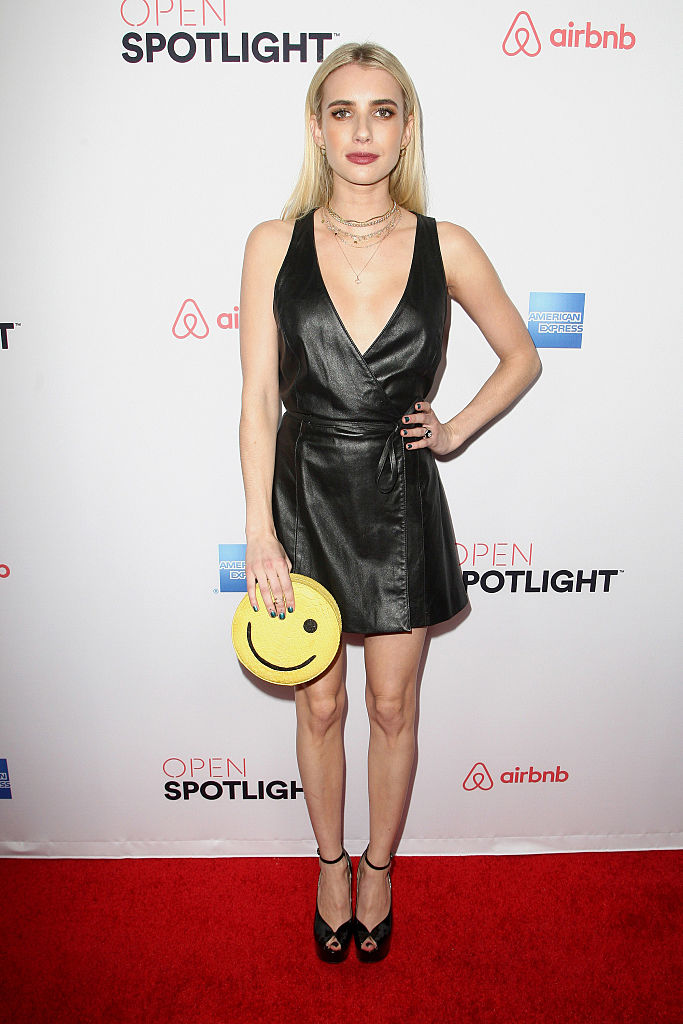 Take a closer look at her super-cute clutch, from the brand's "Stoned" collection: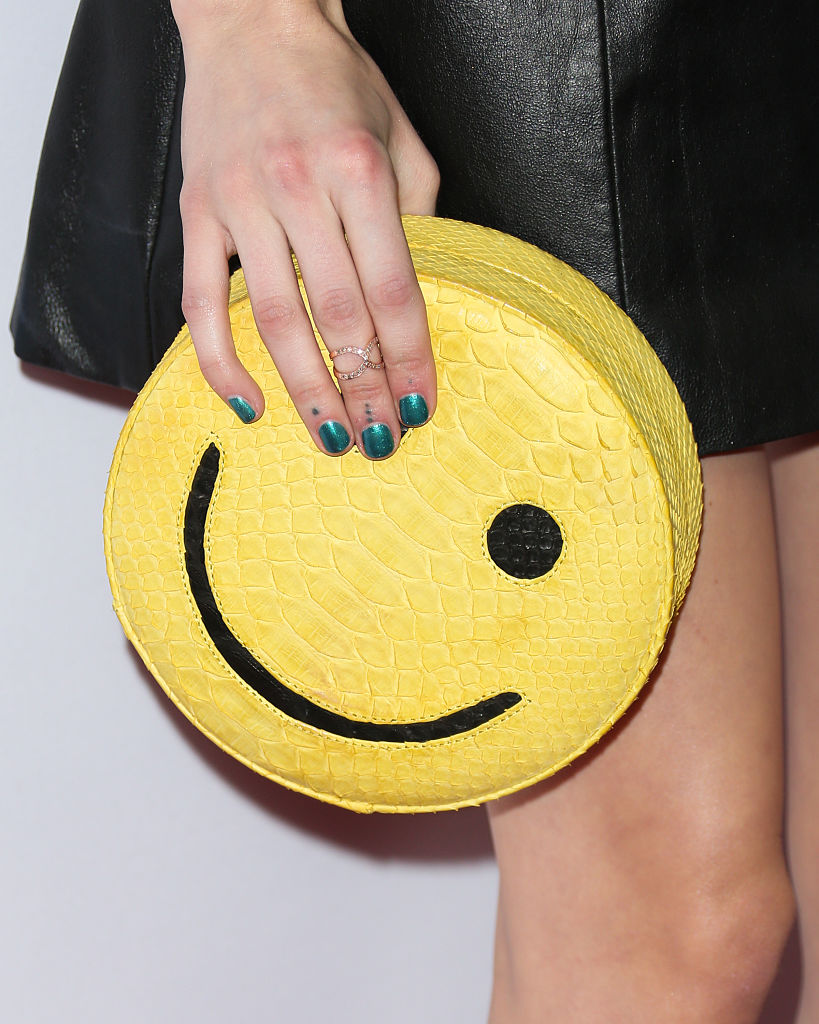 Can't get enough of that python fabric!
If you love the idea of this bag but an emoji-style clutch isn't totally your jam, Gelareh Mizrahi offers a whole line of similarly kitschy pop-art purses.
There are French fries.
There are fried eggs.
There are even boobs, for when you're feeling extra fresh.
See, something for everyone!
The styles aren't cheap — they're about $595 each — but they're officially the novelty handbags of our emoji dreams.