Emma Roberts' skeleton face is our new #HalloweenGoals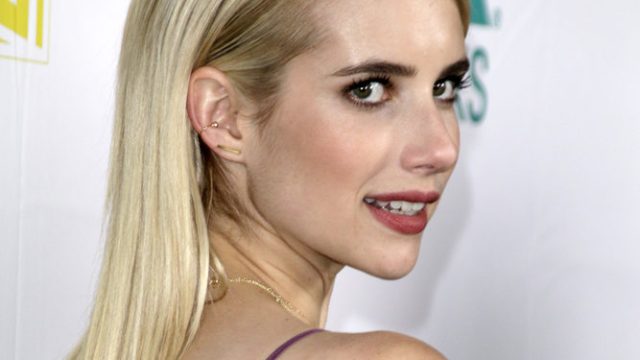 This Halloween weekend you will more than likely bump into someone dressed as a superhero or a Pokemon character. You'll probably also bump into a convention-size amount of little ones in Star Wars get-ups. But the one person who really got her Halloween costume figured out is Emma Roberts, who showed everyone up with her skeleton face.
Truly terrifying. The details in the teeth alone are pretty amazing. It's almost hard to tell that it's her!
If you're looking to do something similar, there are plenty of YouTube tutorials you can copy this year, like this one:
https://www.youtube.com/watch?v=fla_h7SsRoA?feature=oembed
Who knows how many celebrities will be using this holiday as a way to venture out into the streets totally incognito? Hiding away from paparazzi is never easier than with a full face mask. On the other hand, other celebs, like Heidi Klum, are adored for their yearly crazy get-ups!
Of course, the title holders of the most adorable family Halloween costumes are Neil Patrick Harris and his husband David Burtka, along with their twins, Harper and Gideon. They are absolutely expected to add to their already impressive look-book this year.
So whether you're going to follow Emma Roberts and go for a crazy spooky skeleton work, or heck, just throw on a witch hat, we hope you'll have an amazing Halloween weekend!