Emma Roberts' purple dress is giving us ethereal fairy vibes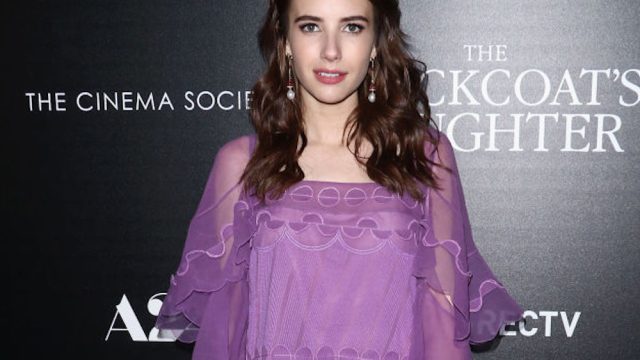 Emma Roberts recently attended a screening of her latest film in an ethereal purple dress fit for a fashion-forward fairy, and we are completely under her spell!
The Scream Queens' new flick is a horror movie called The Blackcoat's Daughter. The girl sure knows her way around a good thriller, but her dress for the event was anything but horrifying.
Emma wore a gorgeous lilac frock by Chloe, from the French label's fall 2017 Ready-to-Wear collection. The mid-thigh skirt and tiered ruffles give the dress a bit of a '60s feel. The short length keeps it from being too over-the-top and nightgown-ish. Scalloped hems and dotted embroidery details adorn the lady-like piece. Le swoon!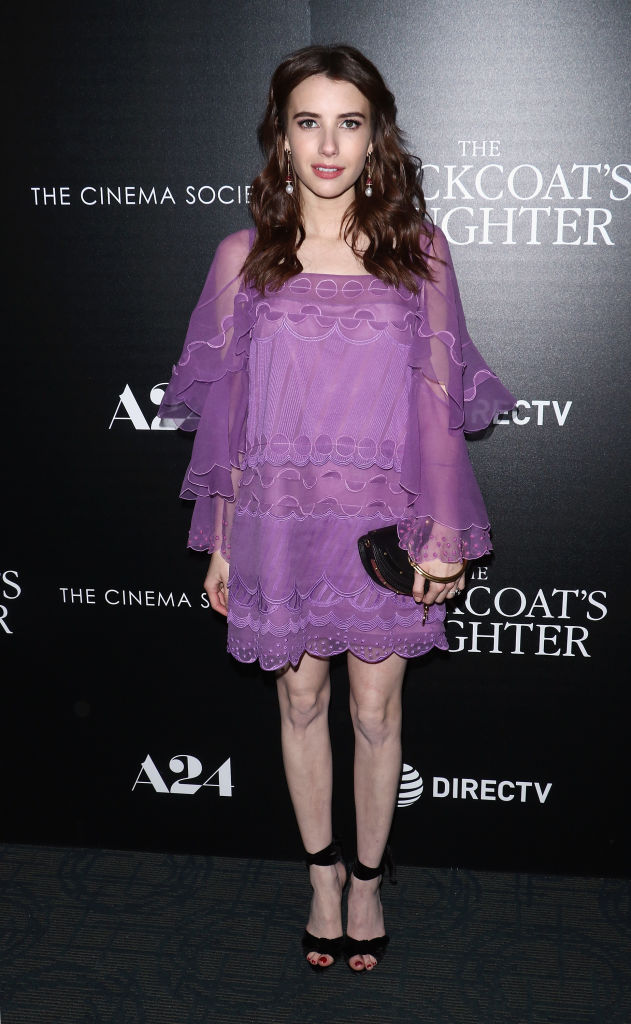 Emma recently took her locks in a deeper, darker direction than her recent "cayenne spice" hair color. The purple shade of her dress compliments the newly brunette actress' fair completion. A black half-circle clutch and black strappy heels round out the ensemble.
The perfect little dots.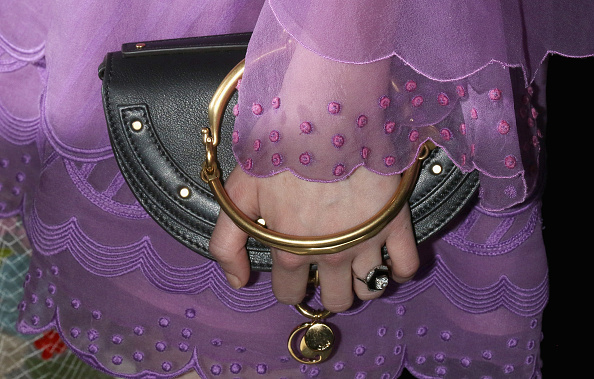 Despite being part of a fall collection, this little number is giving us serious spring feels! It would be perfect for attending a wedding or frolicking at a garden party.
The dress as seen on the Chloe runway.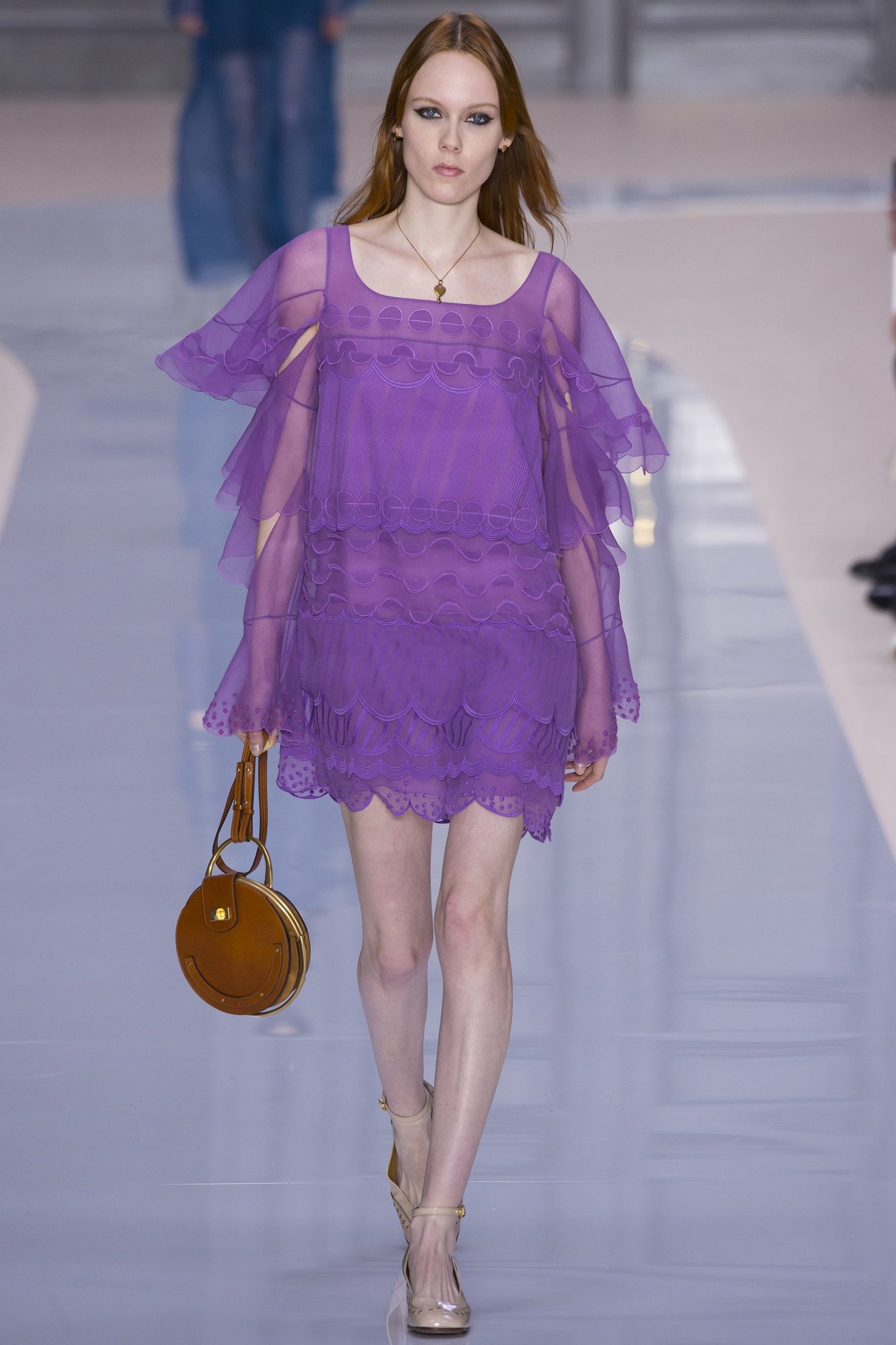 A bathroom behind-the-scenes of the pre-screening beautification.
https://www.instagram.com/p/BR9eFWzjGx9
Emma Watson isn't the only Emma who's a bookish beauty. Miss Roberts has recently launched a book club called Belletrist, which everyone is invited to join! Check out the club's Instagram for more info and to join.
Reading is sexy, duh.
Keep doing what you're doing, Emma!