Emma Roberts's pumpkin spice latte dress is the perfect color for fall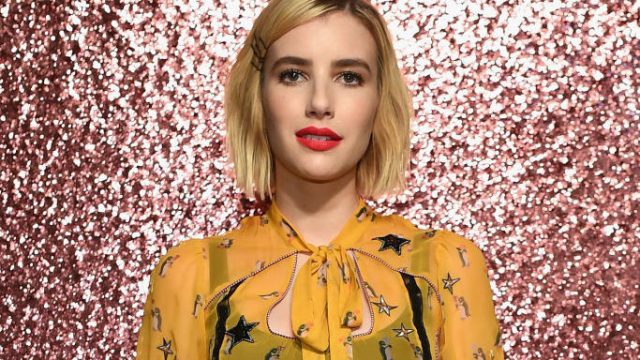 It's obvious that we love fall for many reasons (the leaves, the weather, the scary movies — just to name a few). And it's also obvious that we love our pumpkin spice lattes. We've seen the pumpkin spice latte put its twist on everything from purses to cough drops, and now we have another way to be inspired by the drink. Because Emma Roberts wore a pumpkin spice latte-colored Rebecca Vallance dress, and now we want more.
With black bra-like triangle straps and an off-the-shoulder silhouette, this Rebecca Vallance dress feels like autumn personified. It's also inspiring us to see our PSLs in a new light.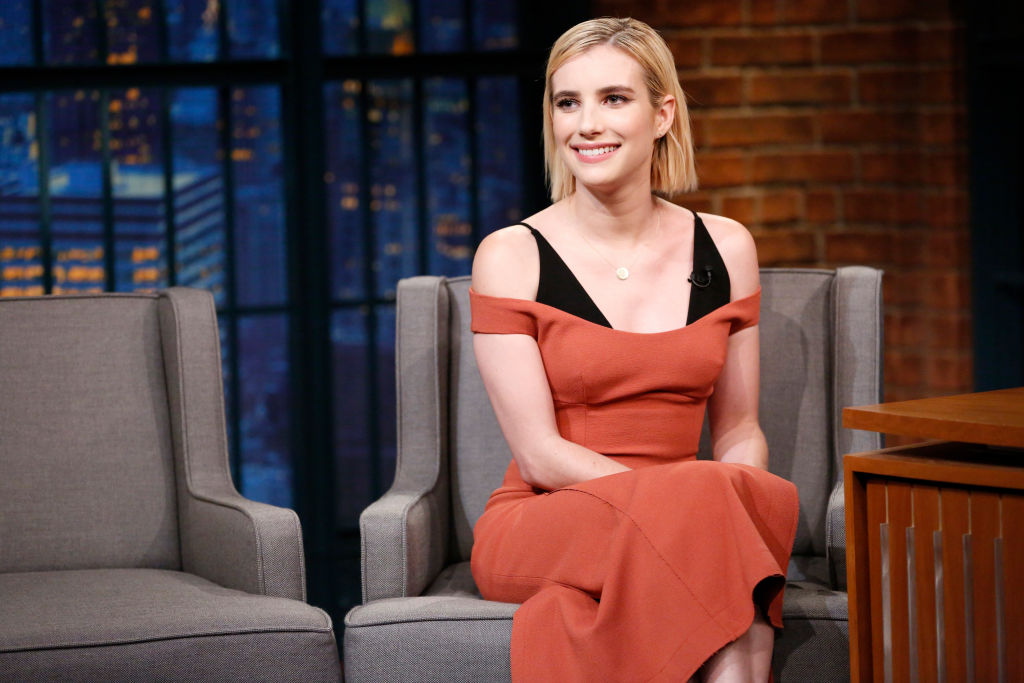 Millenial pink may be one of our favorite colors for everything right now — especially when it comes to fashion — but come next season, we have a feeling orange is going to be starring as its rival. Exhibit A: Emma in this dress. With the chic, midi length and the vintage-inspired silhouette, not to mention the seasonally appropriate black accents, this look could be the look of fall/winter 2017.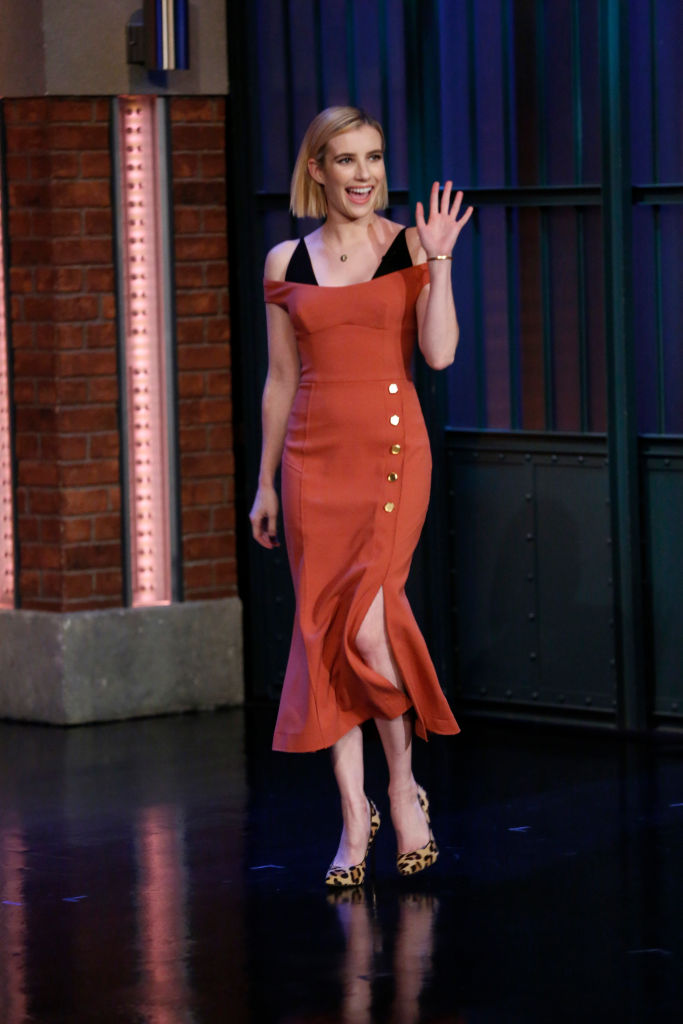 Emma wore this dress on Late Night With Seth Meyers, and reminded us of the power of accessories while she was at it.
Though we love this burnt orange look, we equally love her cheetah print pumps. They pull together the black and gold accents of the dress, and add a splash of sass at the same time.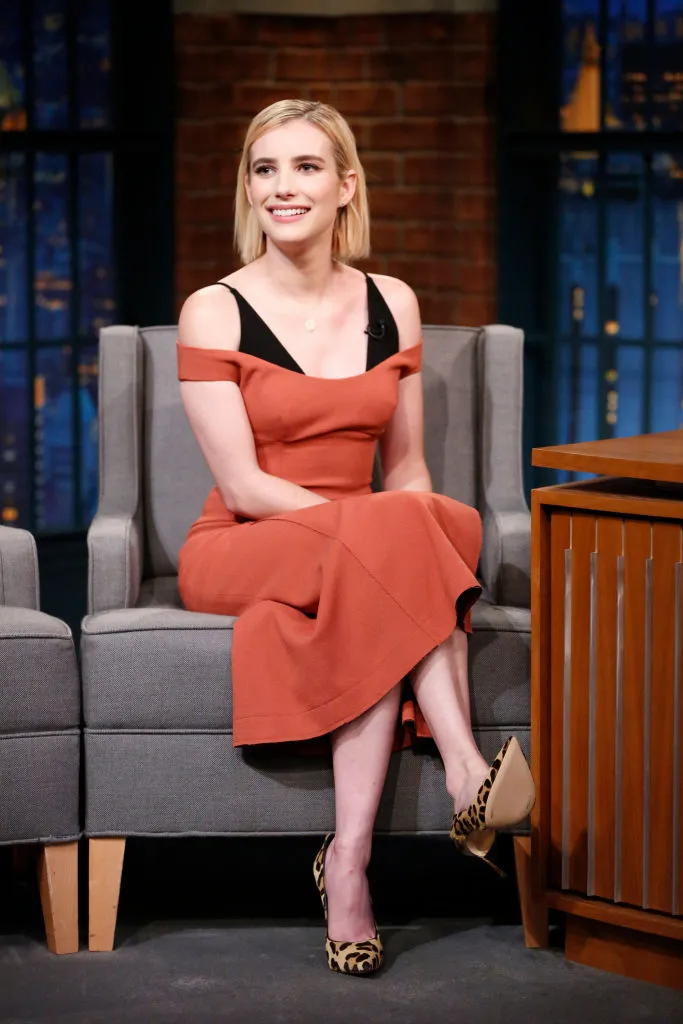 Whether you're wearing orange as an accent or as the hero piece of your look, we just hope you try this autumn-ready hue. Add in some animal print and a vintage silhouette, and you'll be feeling like a vixen in no time.