Emma Roberts Confirmed She's Pregnant in the Cutest Family Pics
She also dropped the sex reveal in her announcement.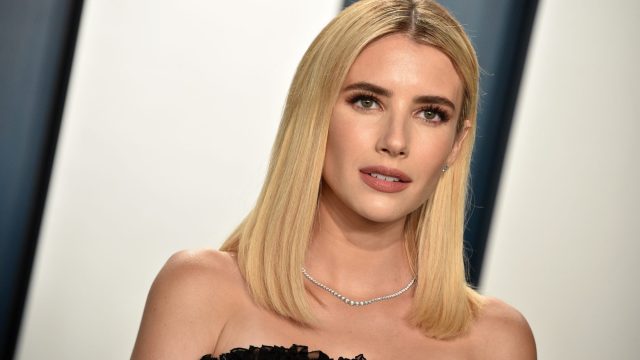 In June, Emma Roberts' mother Kelly Cunningham dropped a hint (actually, it was more of a straight-up confirmation) that her daughter is expecting. Now, after much speculation, Roberts, of American Horror Story and Scream Queens fame, has confirmed her pregnancy herself, and it appears as though she and her partner Garrett Hedlund are expecting a boy.
At midnight on August 31st, Roberts uploaded an Instagram post showing off her baby-to-be. Throughout the summer, Roberts has been posting #TBTs and selfies above the waist, so now we finally know what's been up in the months since quarantine started.
Me…and my two favorite guys, Roberts captioned the post, adding two blue heart emojis.
Celeb friends were quick to comment congratulations to Roberts and Hedlund. Jamie Lynn Spears wrote, "This makes me so happy ♥️ BIG congrats," and Jessica Capshaw of Grey's Anatomy added, "Can't wait to be an Auntie!!! ? Also, you couldn't glow harder if you TRIED!!" (Very true—the glow is real.)
Roberts and Hedlund, an actor who appeared in Tron: Legacy and Mudbound, have kept their relationship on the down-low since getting together in March 2019. In fact, this photo is the first photo of the couple that Roberts has ever shared on social media.
Knowing that the couple likes to keep things private, we have a feeling that baby Roberts-Hedlund will be kept away from the public eye—but that's totally fair and okay in our eyes. Just knowing that he's on his way is good enough for us.