Emma Roberts' Mom Seemed to Confirm She's Pregnant With Her First Child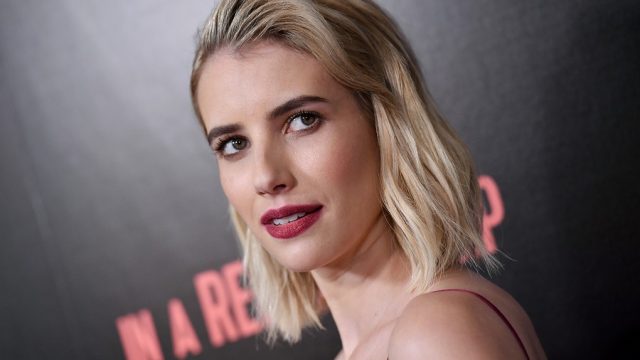 After rumors surfaced on June 25th that Emma Roberts of Scream Queens and American Horror Story fame is allegedly expecting her first child with her boyfriend, actor Garrett Hedlund. Roberts' mother, Kelly Cunningham, reportedly confirmed the news via Instagram, but there's a mystery surrounding the confirmation.
According to Us Weekly, in the comments section of Cunningham's most recent Instagram post, fans asked if recent rumors of Roberts' pregnancy were true. Without much pushback, Cunningham confirmed "Yes!!" (capped with a heart emoji). She even replied to another Instagram user who said Cunningham will make a great grandmother, "Thank you so much! Very excited."
So, it appeared that the grandma-to-be definitely spilled Roberts' baby beans.
However, as of today, June 26th, Cunningham's Instagram account (@kellygrace1313) has been removed from the platform. 
Neither Roberts nor Hedlund, star of 2011's Country Strong, have confirmed if they're expecting since Us Weekly first reported on the rumor on June 25th. The two, who have been linked since March 2019, are notoriously private and have kept their relationship away from social media.
The removal of Cunningham's Instagram page is certainly fishy, and mean that she may be trying to save a sticky situation or maybe she was hacked. We honestly can't know for sure.
Until Roberts and/or Hedlund confirm or deny the rumors, we'll keep speculation to a minimum.