Emma Roberts makes shopping look so freaking chic in this all-black ensemble with leopard-print coat
Okay, we're gonna level with you: A large part of our daily happiness comes from scoping out super cute outfits worn by celebrities. Because life is hard and we all have our coping mechanisms. So needless to say, we are loving how awesome Emma Roberts looked in a leopard-print coat and all-black ensemble.
Roberts is one of those members of young Hollywood who routinely gives us #stylegoals. Whether she's reminding us that high-waisted jeans look amazing, or that, yes, you should absolutely invest in a black leather mini dress, she does it with the utmost casual cool.
Her most recent obsession-worthy look happened yesterday when she stepped out to do some shopping. She looked super put together and reminded us that you don't have to don an evening gown or full face of makeup to look and feel super classy.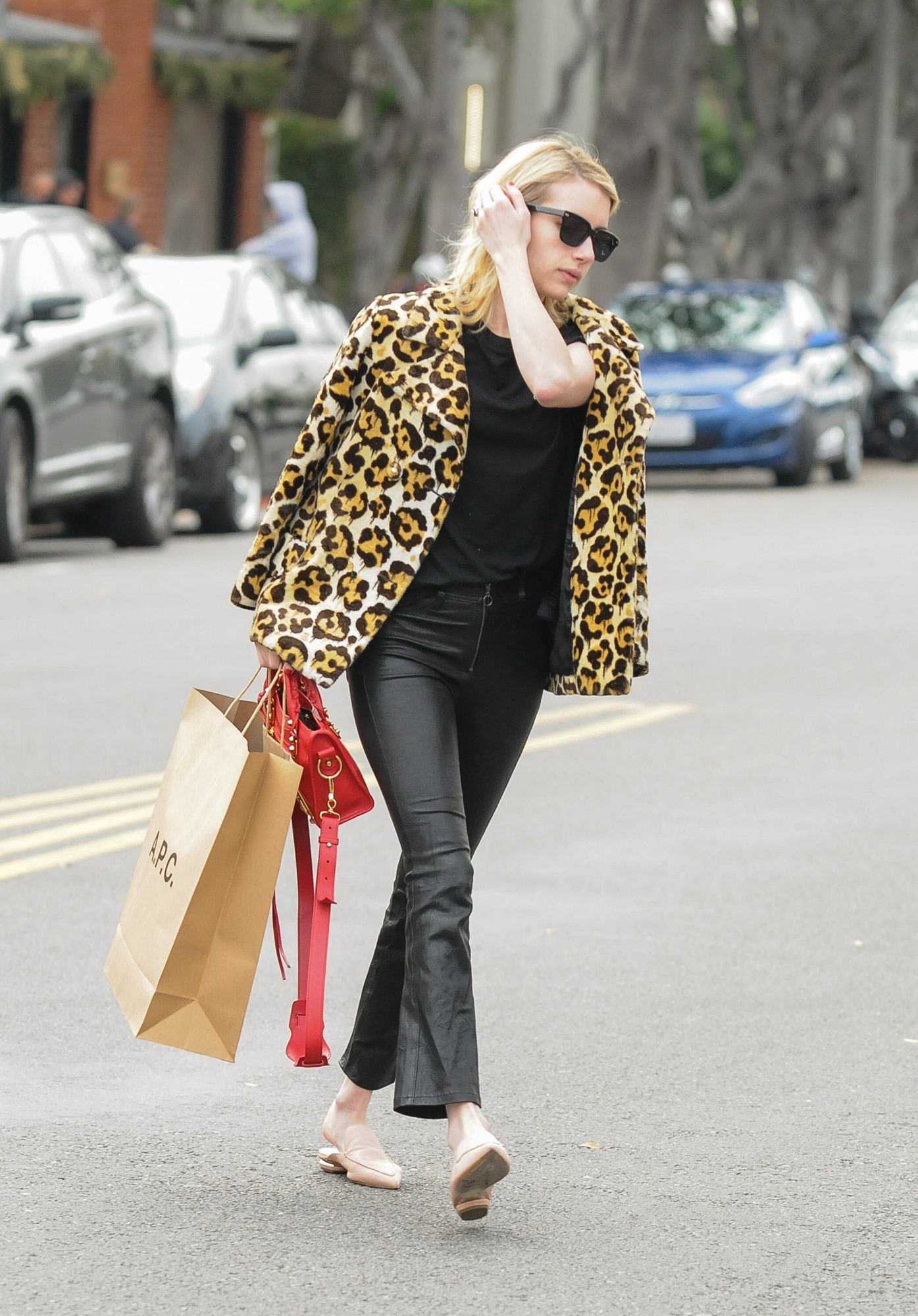 Okay, let's rehash.
Firstly — we love that this entire outfit is essentially just a few super simple stables. Black leather pants and a casual black t-shirt form the base. Roberts then added some nude flats, a structured red purse, and — of course — a super BOSS patterned pea coat. And viola! Casual style magic!
This is a great reminder that you genuinely don't need to do a ton to feel your most glam and put-together self. One cute accent piece essentially can do all the heavy lifting when you pair it with a few basics. OH, and let's not forget those classic black sunglasses. Because EVERYONE looks awesome in those.
Thanks, Emma, for some killer style inspo. Now, we're off to shop patterned coats online. SEE YOU IN ABOUT 10 HOURS.