Emma Roberts looks like a coffee queen while on an errand run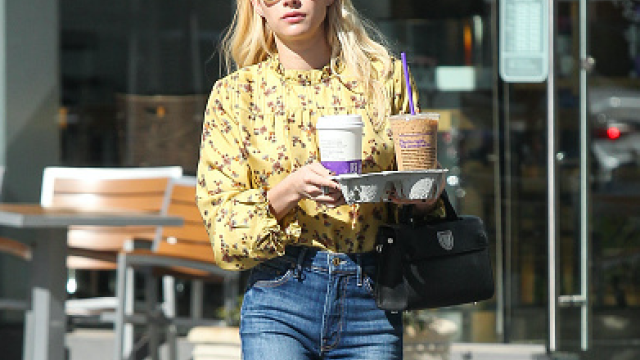 If ever the phrase "too famous to go on a coffee run" has crossed your mind, allow Scream Queens star Emma Roberts to change that.
The lovely (and clearly humble!) actress was seen out in Los Angeles this week getting coffee for two from Coffee Bean & Tea Leaf — and, of course, she was looking chic as ever.
In a pair of chopped-up, high-waisted jeans, a bright yellow blouse, and the best fall shoes ever (we are seriously smitten!) she proved that no matter how famous you get, it's still nice to pick up an afternoon latte for your friends.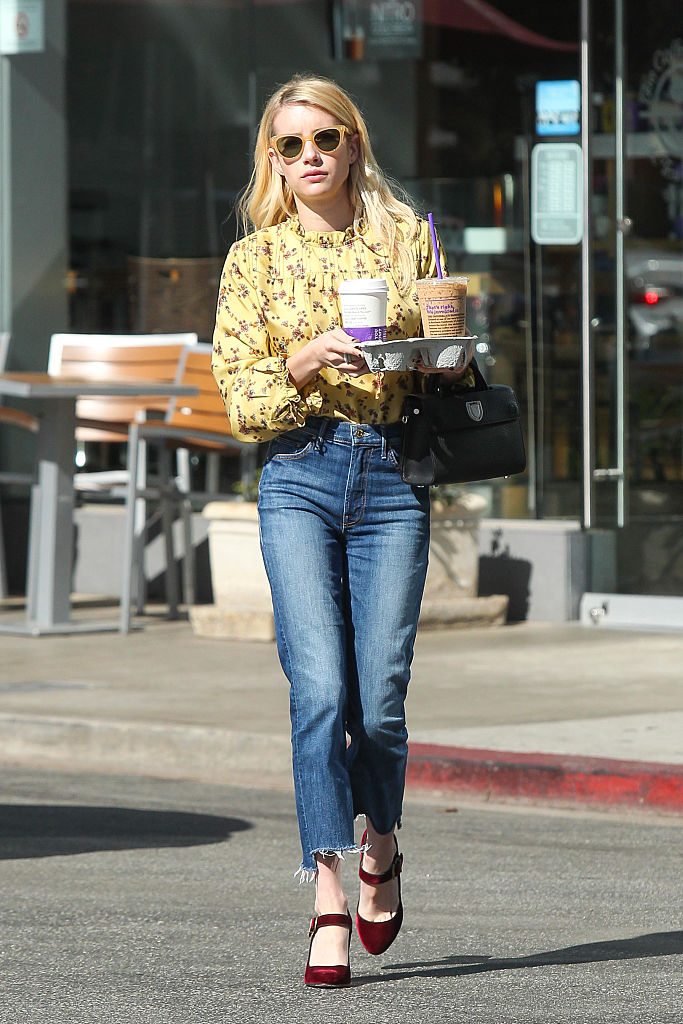 If you're taking orders, Emma, we'll have an Americano, please!
Roberts' outfit was perfect for the warm weather L.A. has been having this week — the right mix of coverage and light, bright fabrics.
But back to those SHOES. We found a pair of burgundy velvet heels on ModCloth that look very close to Emma's, and they're only $49!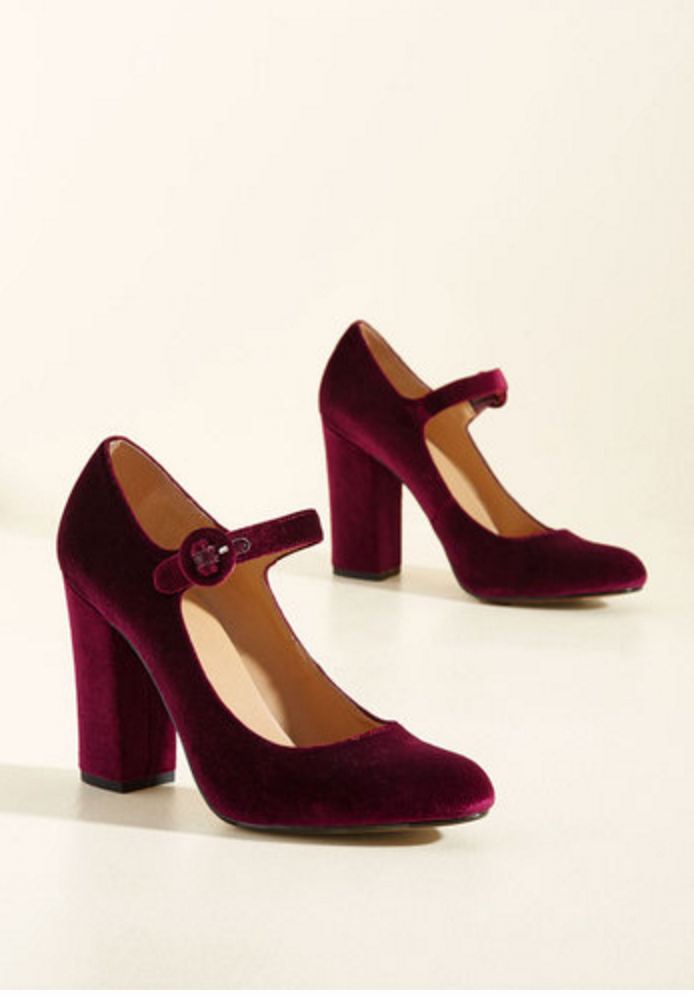 We're also loving her cropped flare jeans, a style that she's helped popularize. They're a nice, modern take on a beloved throwback style, and the frayed edges help make the pants look just a little bit edgier.
If you want to replicate her trendy denim look, there's no need to run out and buy a brand new pair of jeans. All you need is an old pair and scissors! Just fray the ends and you've got an Emma-approved lewk.