Emma Roberts has proved you can wear a tiny leather black dress when it's freezing out
We all know that Emma Roberts is a scream queen, but now we know she is a sartorial queen as well (although we kinda… already new… but go with it, please). Emma Roberts slayed at an AirBNB event, wearing a black leather mini dress, Jacquie Aiche jewelry, Gelareh Mizrahi smiley face clutch and black Chloé ankle-strap shoes. AND did we mention she wore this black leather mini dress with no tights, and no sweater? It's the dead of winter (okay, fine, the edges of fall, but it was 47 degrees here last night!!!) here in L.A., so we've got to take our hats off to Emma's bold look, because it's been in the sixties here, and for Angelenos that's, like, the arctic (so actually we'd like to keep our hats on, thanks.)
The whole outfit kinda makes her look like a modern day Buffy Summers and we literally couldn't be more into that if we tried.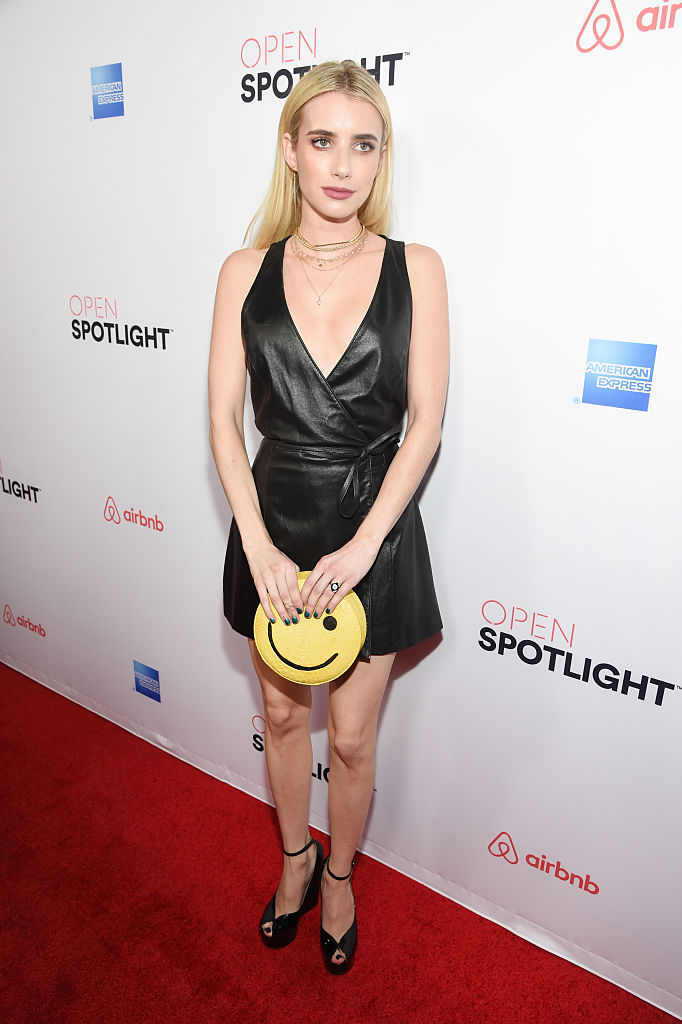 Her makeup was simple, bronzed, and gave her a bit of a summery glow even in November. Plus, that layered necklace? To. Die. For.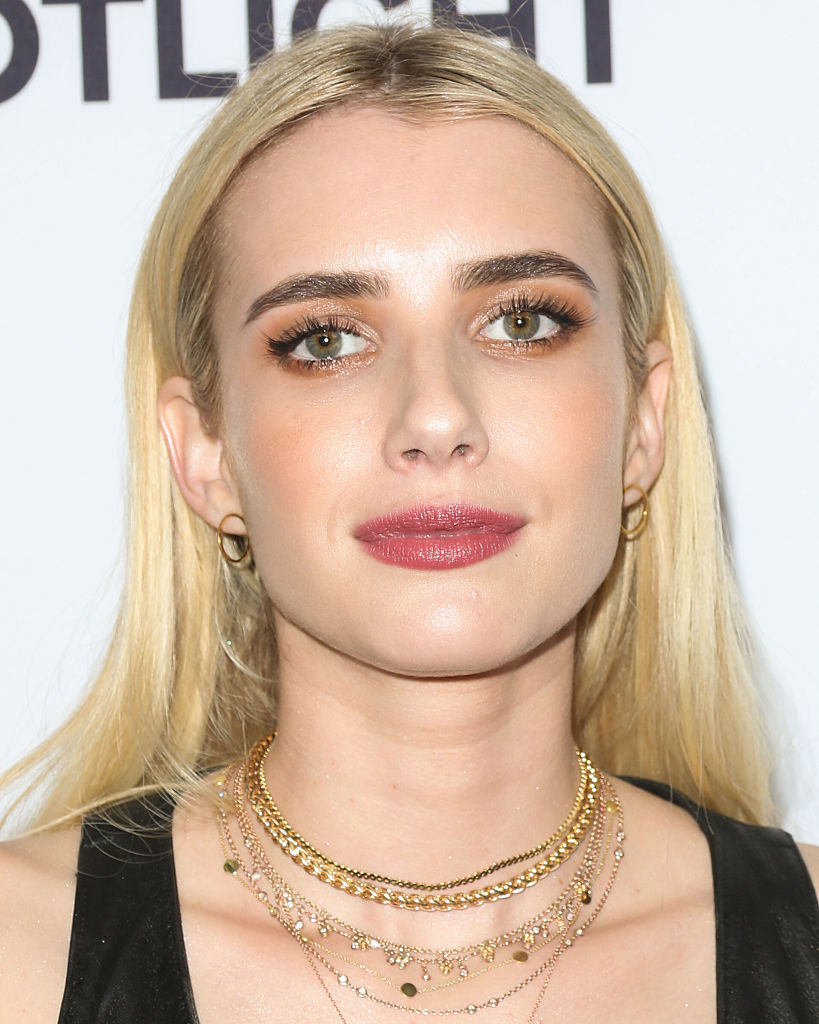 And obvi we're obsessed with her smiley face bag. Super cute, and a nice pop of color against her otherwise neutral look. Plus, a full-on leather ensemble can look a little tough, but this clutch definitely keeps Emma perfectly on the edge of edgy.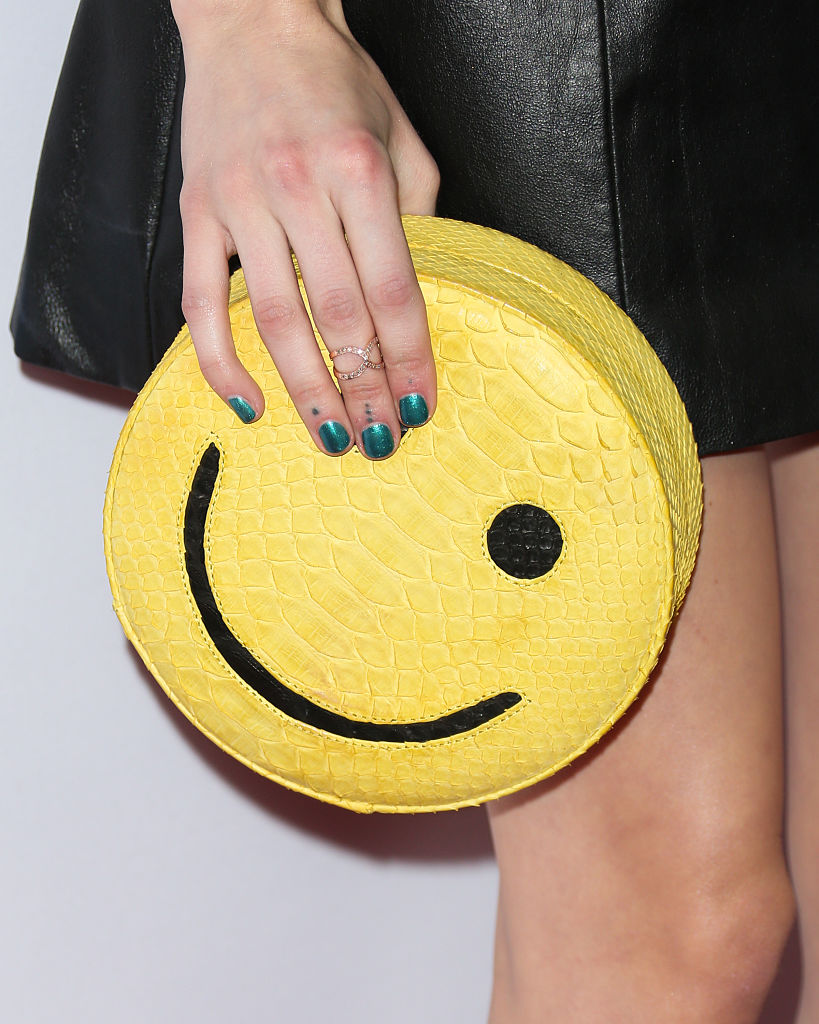 Have we mentioned her shoes? Because HER SHOES.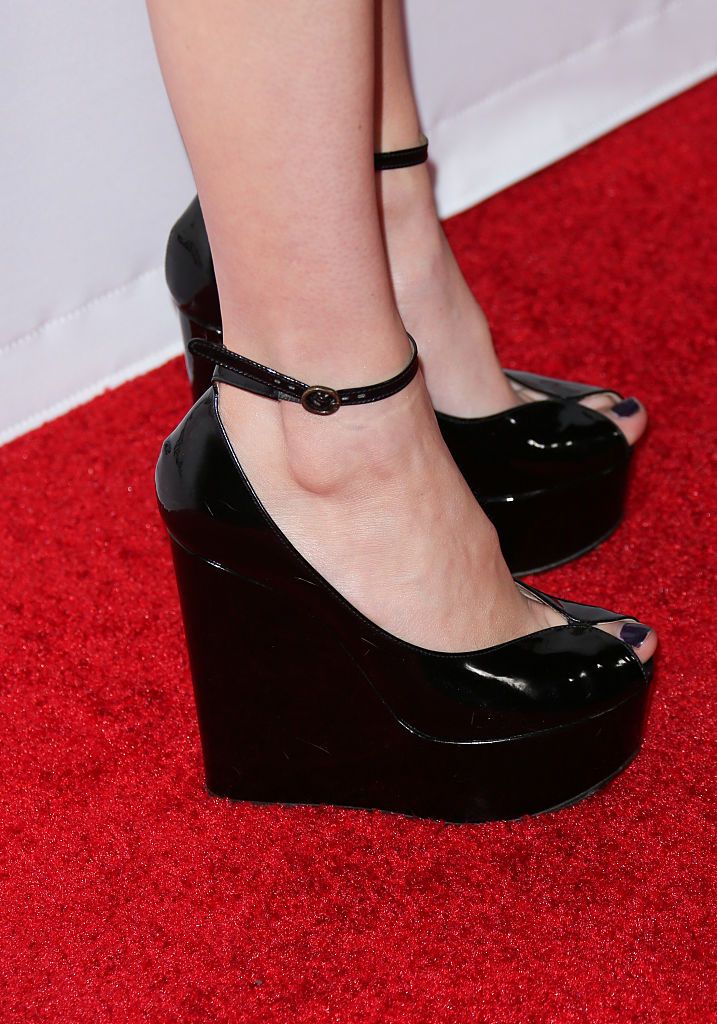 [tempo-video id="5231600255001″ account="4607804089001″]
And her black (or is it dark purple? We can't QUITE tell) nail polish. Ugh, we LOVE. While we definitely would wear tights and a sweater because we're just straight up not as strong as Emma Roberts, clearly, we're going to be looking out for a similar dress to rock.