Emma Roberts just started the 2000s-inspired hidden braid trend on Instagram
Emma Roberts has been our #EverythingGoals for what feels like *ages* and she's only gotten more bae-worthy with time. She's undeniably stylish, totally hilarious, and talented AF. Also? We're kinda in love with her. Plus, she helps us push ourselves in the world of ~fashion~ and she just did it one more time with her super adorable hidden braid look.
The look, posted to Instagram, is super cute, and so doable!
It's a total upgrade on the braids we used to create as we sat, totally bored, in class to make time go by. It's like a friendship braid, but solo. We love the messiness of this look, and the looseness of it keeps it 2016 instead of 2000s. It's soft and dainty with a little edge, which is 1000% on trend. We're seriously feeling this look, and definitely going to copy it!
Plus, she proves once again that braids aren't just for casual hangouts and little kids.
"Getting ready for the @coach show !" she captioned the look. "Cannot wait to see the beauty @stuartvevers has dreamed up this time!! 🌻✨🌙"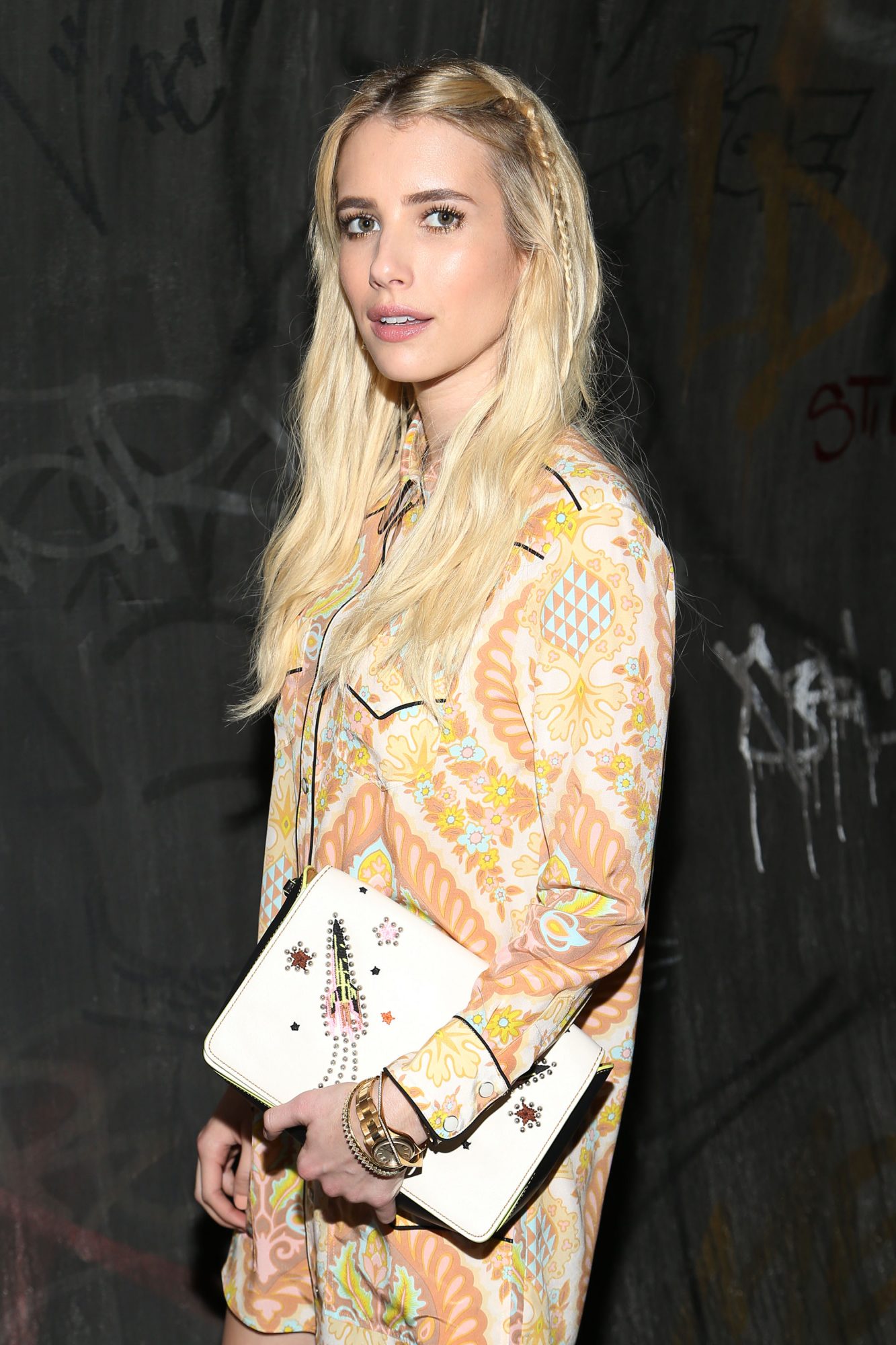 Basically, this super-easy go-to is now our fave look for all things formal, from fashion shows (okay, maybe we don't frequent as many of those as we'd like to!) to birthday dinners to selfies. Because we know we're not the only ones who snag our snazziest dress from the back of our closet to do some celeb-level selfie-ing!
Thanks, Emma, for the continuous style inspo!
Here's to rocking overalls, hidden braids, and other trends we're ~too old for~ 'til basically forever.