Emma Roberts is copying her aunt Julia Roberts' "skunk" look on the Oscars red carpet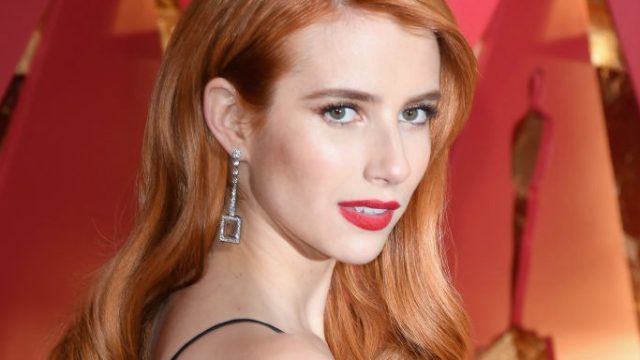 It seems like it was only yesterday, but Julia Roberts won Best Actress for Erin Brokovich all the way back in 2001. She wore a black-and-white Valentino dress that had a sheer trail on the end, and it's affectionately remembered by everyone more than a decade later. The gown Emma Roberts chose to wear to the 2017 Academy Awards tonight is totally channeling her aunt Julia — and the reason behind it is sweetly nostalgic.
On the Oscars red carpet, Emma stopped by to chat with E! News' Ryan Seacrest about her simple but stunning look. She revealed that she chose a black-and-white number as a nod to the year Julia Roberts won the Oscar.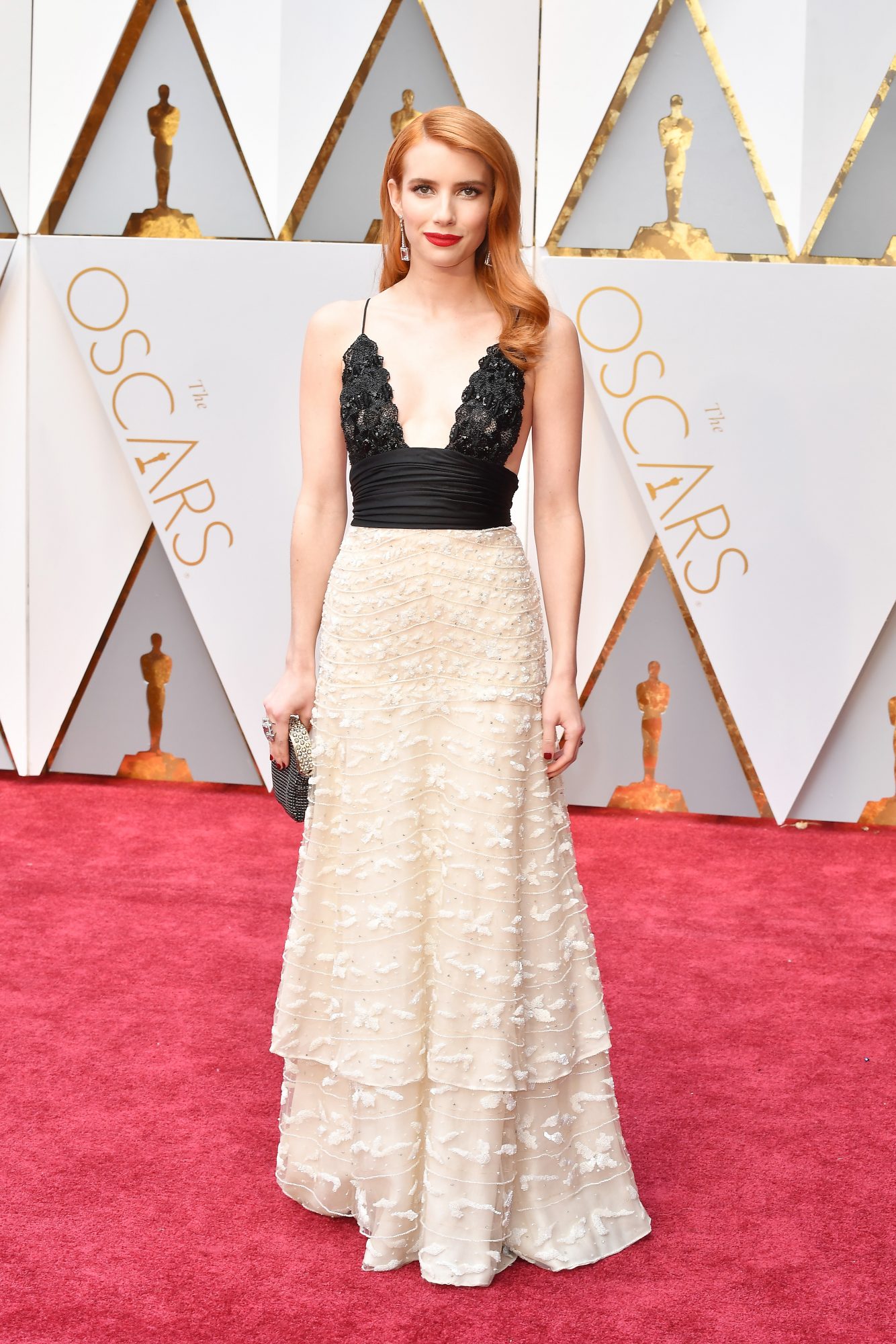 "I remember when my aunt was trying on dresses for the year she was nominated and won, and the dress she wore, I said lovingly, 'You should wear the skunk dress!'" Emma said.
It was meant to be a compliment, and Julia certainly took it that way, because she chose to wear the Valentino "skunk dress" — and she came home with an Oscar. Emma's dress is by Giorgio Armani, and it's so much more than just a beautiful black-and-white outfit that reminds her of her aunt. It's a sustainable fashion choice.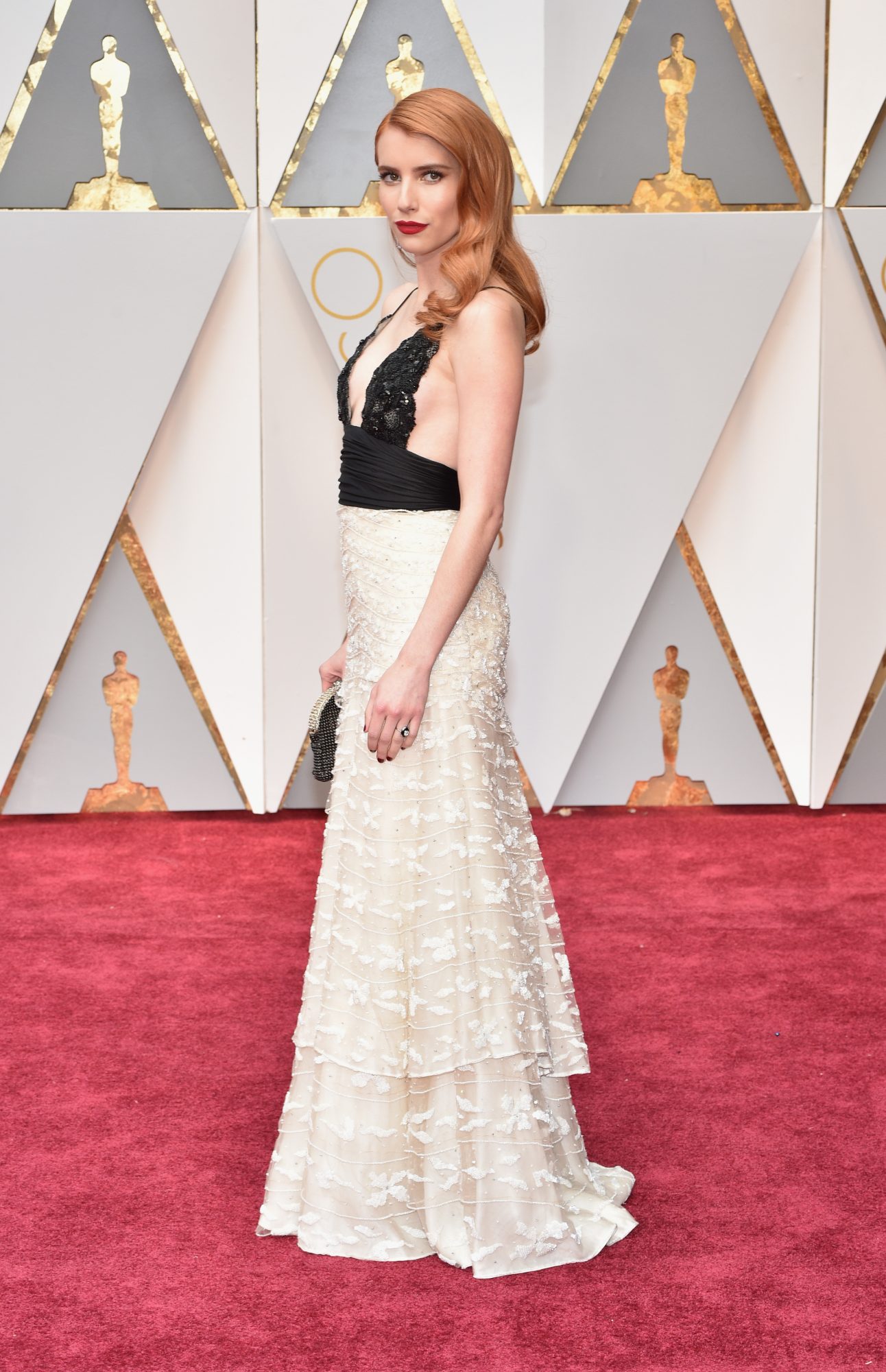 Emma chose to participate in a "Red Carpet Green Dress Challenge," so instead of looking for something brand new to wear, she chose from the Armani archives and found this spaghetti strap couture gown from the 2005 collection. The dress is embroidered with crystals and small white jet beads. Her low V-neckline shows off her décolletage and it's completed with a satin cummerbund.
Her auburn hair and classic red lips finish off the whole look. As usual, Emma has made a memorable fashion choice that will inspire all of us to recycle our old dresses.