Emma Roberts just dyed her hair "Smoky Quartz" for spring, and we are swooning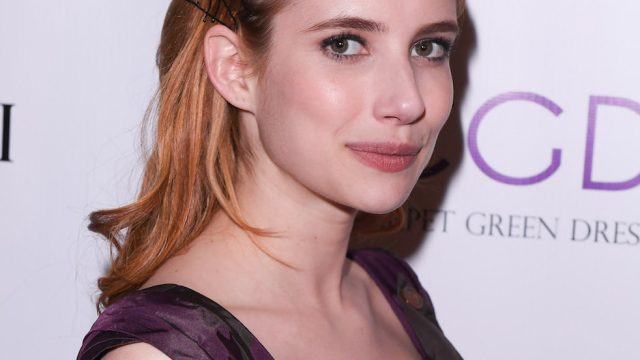 Is there anything more satisfying than living vicariously through celebs who have access to hairstylists 24/7 and can basically change their looks at the drop of a hat? We would be jealous, but we're too busy swooning over how incredible Emma Roberts' new "Smoky Quartz" hair looks! Her hairstylist, Nikki Lee of Nine Zero One Salon, transformed her from her lovely reddish strawberry blonde to an absolutely incredible multi-faceted shade of brown that we have a feeling is gonna be all the rage this spring.
What would be your go-to look if you could change your hair constantly? Would you take advantage and mix it up every time? Go wild with every color of the rainbow? Or get some super high-maintenance highlights that would ordinarily be too expensive to maintain? We'd definitely try out Emma's new look at some point!
How pretty is that shade? It's so much more than an ordinary brown, even though at first glance it looks relatively simple. The shade is rich, vibrant, and has a subtle glimmer. And yet it looks totally natural! That's the work of a truly talented stylist!
Emma posted the same snap on her Instagram, saying the look was for her next film role. Could this be for the upcoming psychological thriller Spinning Man, or the ensemble drama Four Seasons?
Here's a look at the last shade that Nikki worked her magic on, "Cayenne Spice."
Girl is serving us some Veronica Lake realness and we are LIVING for it. Nikkie was also responsible for Emma's gorgeous Oscars look.
Divine!
We're feeling tempted to make an appointment at Nikki's Nine Zero One salon next time we're in Los Angeles — she's really incredible!
What do you think, are you loving Emma's transformation to a brown (that is so much more than just brown) as we are? We know what picture we'll be taking to our stylist next time we hit the salon!