How did we not notice that Emma Roberts dyed her hair dark for goth summer?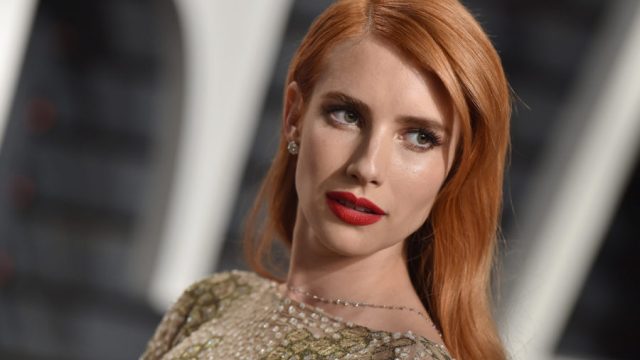 Ladies and gentleman, our favorite hair-color chameleon has done it again! That's right: Emma Roberts dyed her hair super dark, and she looks like a summer-goth dream.
This isn't the first time in recent months that the star has made a big change when it comes to her locks. She channeled Aunty Julia with red hair this past February (after switching up from the blonde she maintains for Scream Queens). She's also rocked spicy cayenne and dessert rose (both shades of reddish blonde) in recent months.
And she's officially proved she can pull off ANYTHING with her latest look. If you don't believe us, just take a gander.
And:
One more? You got it:
The new look was created by celebrity hair stylist Nikki Lee (who also works on Lea Michele's gorgeous tresses), and — in our humble opinion — she should be VERY proud. We haven't seen Roberts with hair this dark in years, but it TOTALLY suits her and is such a bold move for summer.
And what's that you say? You want to look at Emma's before pics? We thought you might, and we've got you covered…
Emma, we love you, no matter the shade or do.