Emma Roberts once played an unholy child nightmare on "Drake & Josh"
If one were to list out their favorite terrifying characters portrayed by Emma Roberts, Addie Singer probably wouldn't make the cut.
After all, Addie was pretty sweet on Unfabulous, and the naturally, comedically terrifying Roberts has made a name for herself playing Chanel Oberlin on Scream Queens, the new Ghostface in Scream 4, and a gaggle of "difficult" women on American Horror Story, including the murderous Madison Montgomery.
But it's important to note that way, way back in the halcyon days of 2004, Roberts guest starred as Addie on Nickelodeon's hit series about two dueling stepbrothers, Drake & Josh…and she totally aided Miranda Cosgrove's Megan in terrorizing Josh Peck's Josh, which was basically Megan's sole purpose on that show.
In the November '04 episode "Honor Council," Addie and Megan filmed themselves putting bologna, lipstick, and a living, breathing cat on Josh's face while he slept, for a series on Megan's website called "Doing Stuff to Josh While He Sleeps."
Pretty vicious stuff, considering Josh is allergic to cats. https://www.youtube.com/watch?v=SVp3EKevKSY
Anyway, the then 13-year-old Roberts was a very convincing, very hilarious little jerk in the episode, which should have given us a hint that great, kinda bitchy things were yet to come.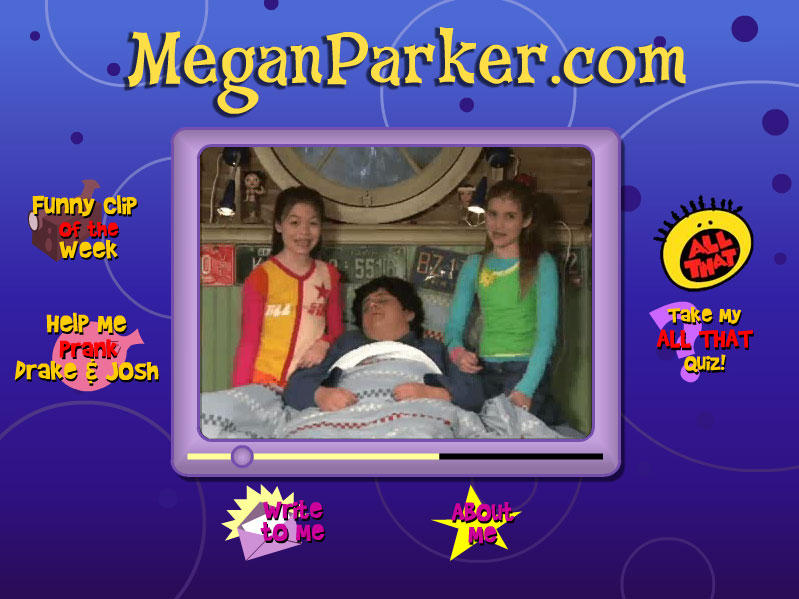 However, given the neon blue and green, very Limited Too top and scrunchie combo Roberts rocked in this cameo, we never would have guessed back then that she'd become one of 2017's reigning style queens.
Thank god for growing up.