Emma Roberts may have just debuted her (stunning) new engagement ring
On-again, off-again couple Emma Roberts and Evan Peters might have some news to share with the world. The two first got together in 2012 after they met on the set of Adult World, and they continued to star together in a couple seasons of American Horror Story. Their relationship over the past few years has been tumultuous, to say the least. They first got engaged in 2013, but unfortunately split up two years later.
In the midst of their up-and-down relationship, there has been some pretty public drama between the two stars.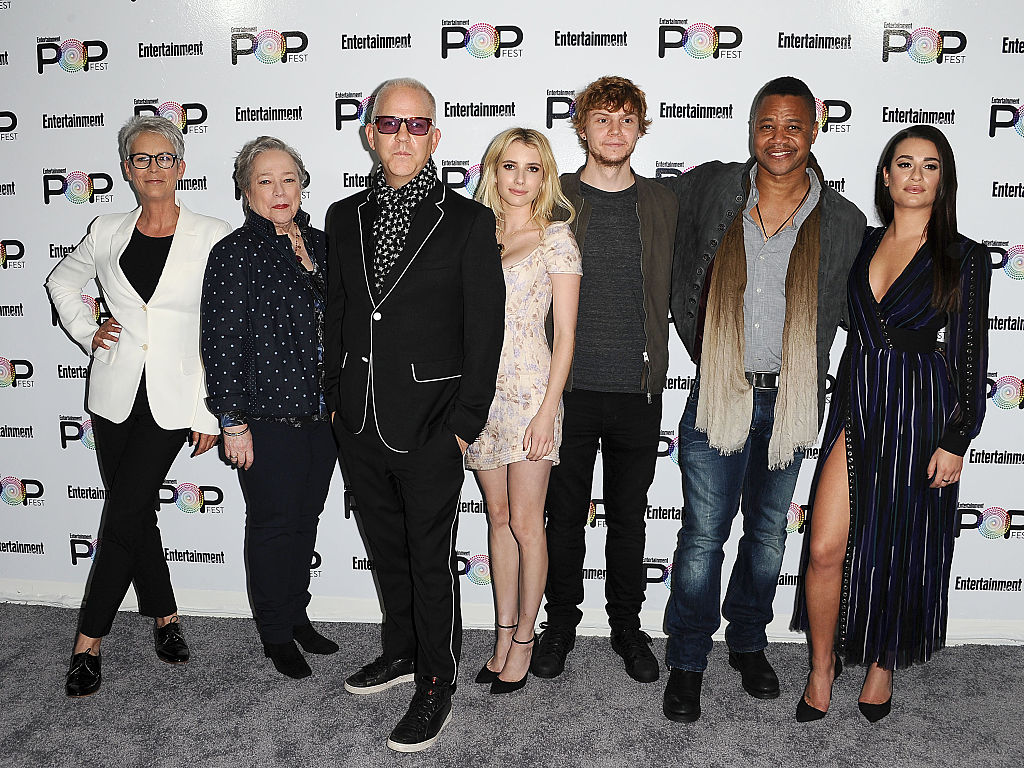 For instance, there was a domestic violence incident in September, in which Emma was allegedly arrested for attacking Evan in a hotel in Montreal. There were bite marks on him and he had a bloody nose. They reconciled through it, though, and continued to be seen out and about together.
Sources have recently been saying that, after everything the couple has been through, they're engaged once again. Until now, however, we haven't seen the actual ring that correlated with the second engagement. But Emma stepped out in L.A. wearing a white sweater with bell sleeves, under which we're pretty sure is a gorgeous ring.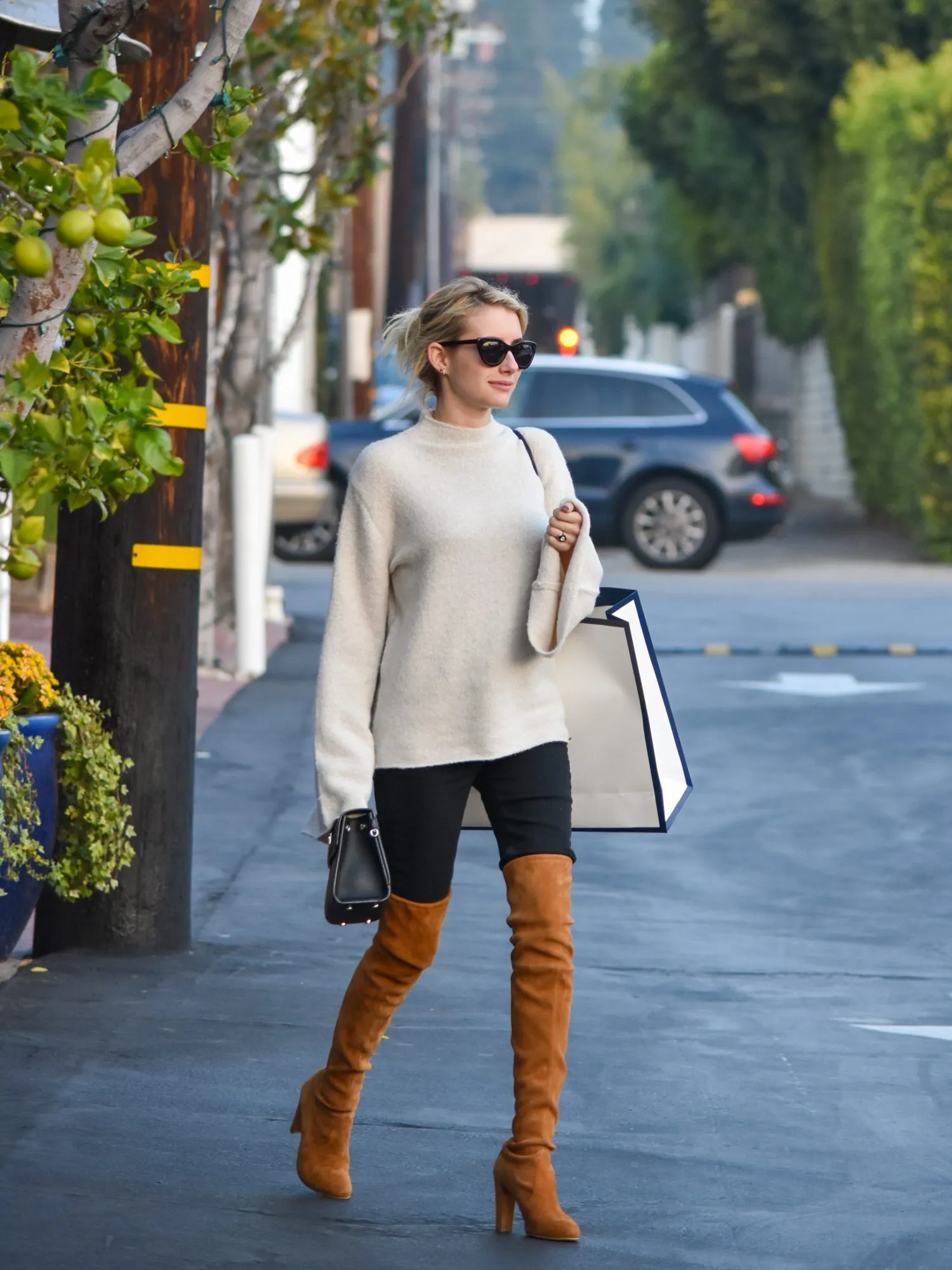 If you look really closely, you can see that there's a massive rock sitting on her left ring finger. It looks amazing, and we're just waiting until Emma walks the red carpet so we can get a better view of it.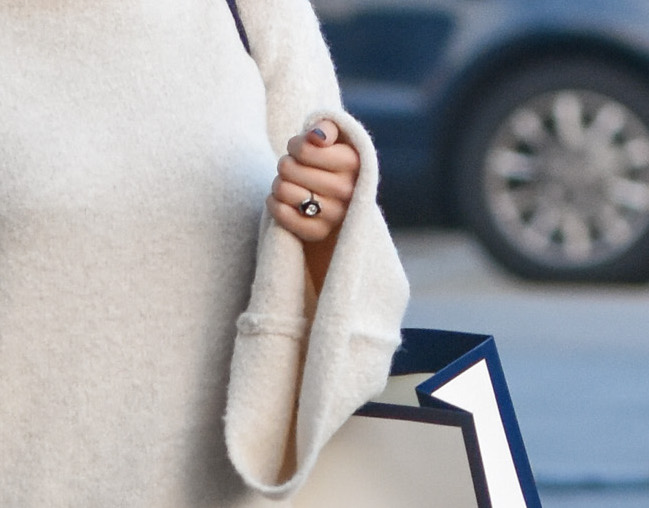 It was confirmed over Thanksgiving by US Weekly that Emma and Evan were, in fact, engaged again, and that she had been wearing the ring on set. We like to imagine that Emma was on her way to look at wedding dresses because, come on, imagine the killer styles she would pick out.