Emma Roberts and Dave Franco prank the press during the most awkward interview EVER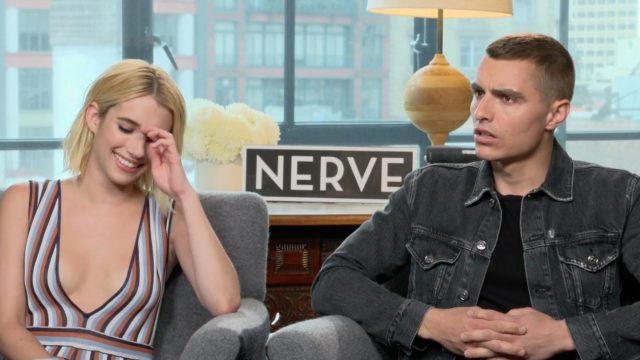 We've seen plenty of awkward interviews over the years, but this one takes the cringe-worthy cake. Plus, it involves two celebs we'd never picture in such a situation: Emma Roberts and Dave Franco. But fear not: This interview wasn't accidentally awkward – it was actually all part of an elaborate prank.
While promoting their new movie Nerve, Emma Roberts and Dave Franco were recruited by the movies' directors (Henry Joost and Ariel Schulman) and YouTuber Casey Neistat to prank two of the women who were interviewing them. To do so, Emma and Dave wore ear pieces that allowed them to hear what the three men wanted them to say and do while being interviewed. 
"You guys are gonna be so mean, aren't you?" stated Emma, before beginning the prank. (She was right.)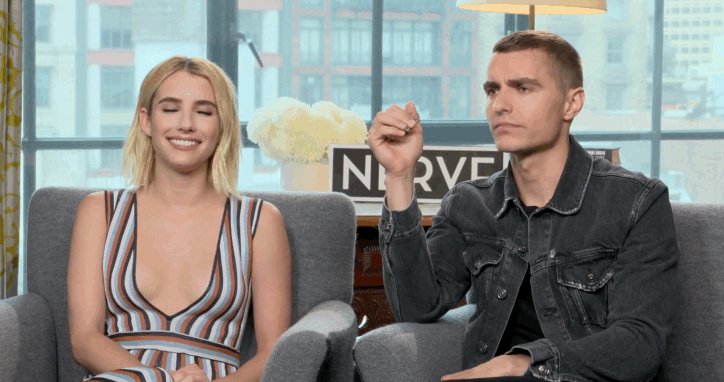 During the interview, Henry, Ariel, and Casey had both Emma and Dave say weird, random things, start drinking a beer mid-interview, and attempt to kiss the interviewers on the lips when saying goodbye. However, everyone was such a good sport about it all.
Plus, after the interview, Emma, Dave, and their prank crew were able to hear the interviewers talking about them in the other room (since the mics and cameras were still in there). "That was a really unique experience," said one to the other. "Did she try to kiss you, too?"
You should definitely check this one out if you want a good laugh:
https://www.youtube.com/watch?v=PhBQjGKJjcs?feature=oembed